Molly Ringwald on Pursuing Your Career Passion
Molly Ringwald's Insight on Pursuing Something You Love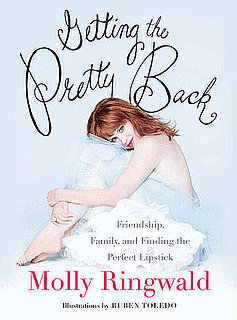 Sometimes all it takes are a few words to remind you to take the plunge. In Molly Ringwald's new life advice book, Getting the Pretty Back ($18), she shares a few tips for getting pretty for an interview, and an inspirational note about taking steps to follow your head and heart. She says:
Time and again I've spoken to people or known friends who have stopped and looked at what they are doing in their lives and realized that it was not the life they had envisioned for themselves. Sometimes it involves a drastic step — leaving a career, going back to school, even ending a relationship that is deeply unsatisfying. But, more often it's the little steps that matter; carving out a little time for your self to pursue something you really love.
Would you consider leaving an established, high-profile career in order to really pursue your passion?