Jessi Cruickshank's Self-Care Routine
This TV Host's Bathroom Is Her Favorite Part of the House — No Joke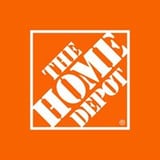 We've partnered with
The Home Depot
to highlight how the bathroom can become a total oasis of relaxation — with the right features, of course.
When she's on TV, actress and host Jessi Cruickshank looks glam. Her hair is done, she's wearing a perfectly styled outfit, and her makeup is flawless.
At her home, though, you might find a different Jessi. The mom of twin boys is usually more focused on what one of her kids is screaming about or getting to the pediatrician's office on time than her looks. "On a busy day, I'm lucky if I can get out the door without pureed sweet potato smeared across my forehead," she deadpanned.
Jessi's always busy — whether she's working on her latest project, taking care of the kids, or attempting to do a bit of both at the same time. When she finds a free minute here or there without her boys, she takes it — often by locking herself in the bathroom, of all places. "I used to be able to unwind by sleeping until noon or binging a TV show until 3 a.m. . . . those days are gone," she said. "Now, the most relaxing part of my day is when I put my boys down for their morning nap and I have a little window of quiet time for myself to make coffee, take a shower, hole up in the bathroom, and get ready for the day." We caught up with Jessi to hear how she finds time to unwind, her favorite thing about her bathroom, and which Delta Bath products from The Home Depot are total lifesavers.
Jessi's favorite time of day is bath time — and not the one where she's trying to wrangle two soapy kids at once. "I don't like taking baths, I love taking baths," she laughed. "I like dropping in a delicious-smelling bath bomb or throwing in some bath salts, reading a magazine or putting on a podcast, and marinating all of my responsibilities away."
When the kids are otherwise occupied, she'll sneak into her bathroom, fill up the enormous freestanding bathtub, and lock the door. Whether she's in there for a few minutes or a few hours, Jessi said all her worries and stresses just melt away. Her tub has the added bonus of looking stylish, too. "I love a freestanding tub, but I don't always like the overly decorative options out there," she said. "This one has simple, clean lines that would work in any modern bathroom."
Sometimes, looks really are everything. For Jessi, taking a few extra minutes to brush her hair or wash her face can make a big difference. "I want to at least look and feel like I have my life together — even if I may or may not," she joked.
That theory extends to her bathroom, too. When the rest of her house is a total pigsty, having a clean and orderly bathroom feels like a respite. "The living room is covered in toys, the kitchen is one big mess of baby food, even our bedroom is filled with children's books . . . the bathroom is the only room I have left," she said. "It is my safe haven, where I keep the products I love and where I take a little bit of time each day for myself."
Even if she doesn't have time to do a full deep clean, Jessi knows she can at least stuff all her overflowing products in the spacious vanity as a temporary solution. "A vanity with drawers is key to keeping everything looking clean and tidy on the outside (even if things get a little messy once in a while on the inside!)," she said. Better than nothing!
As the tub fills, Jessi gets everything else she needs for a bath: reading material, something to drink, and even a fluffy robe to slip on afterward. Expandable hooks provide extra storage, so she doesn't have to worry about her towels or clothes getting wet on the floor. "I was just cursing at my towel racks and door hooks the other day because there never seems to be enough room for all my towels, bathrobes, baby towels, etc.," she said. "This hook is genius!"
Though holing up in the bathroom for hours might sound a little dramatic, Jessi said it really makes a huge difference. It's the one time of day when she's not stressing about an audition, working on new jokes, or taking care of the kids — the one time she can actually save for herself. "I want my bathroom to feel clean and bright, and when I have my sacred alone time in there, I always want to feel calm and relaxed," she said. "For me, just taking that time for myself to feel fresh and clean and human is so important."
Shop Jessi's Bathroom Fixtures
Photography: Philip Friedman; Art Direction: Colleen Lennon; Prop Styling: Dylan Auman; Hair and Makeup: Sarah Broyhill