Westminster Dog Show Bracket Challenge 2017
Andy Roddick Sets His Allegiances Aside to Predict This Year's Westminster Winner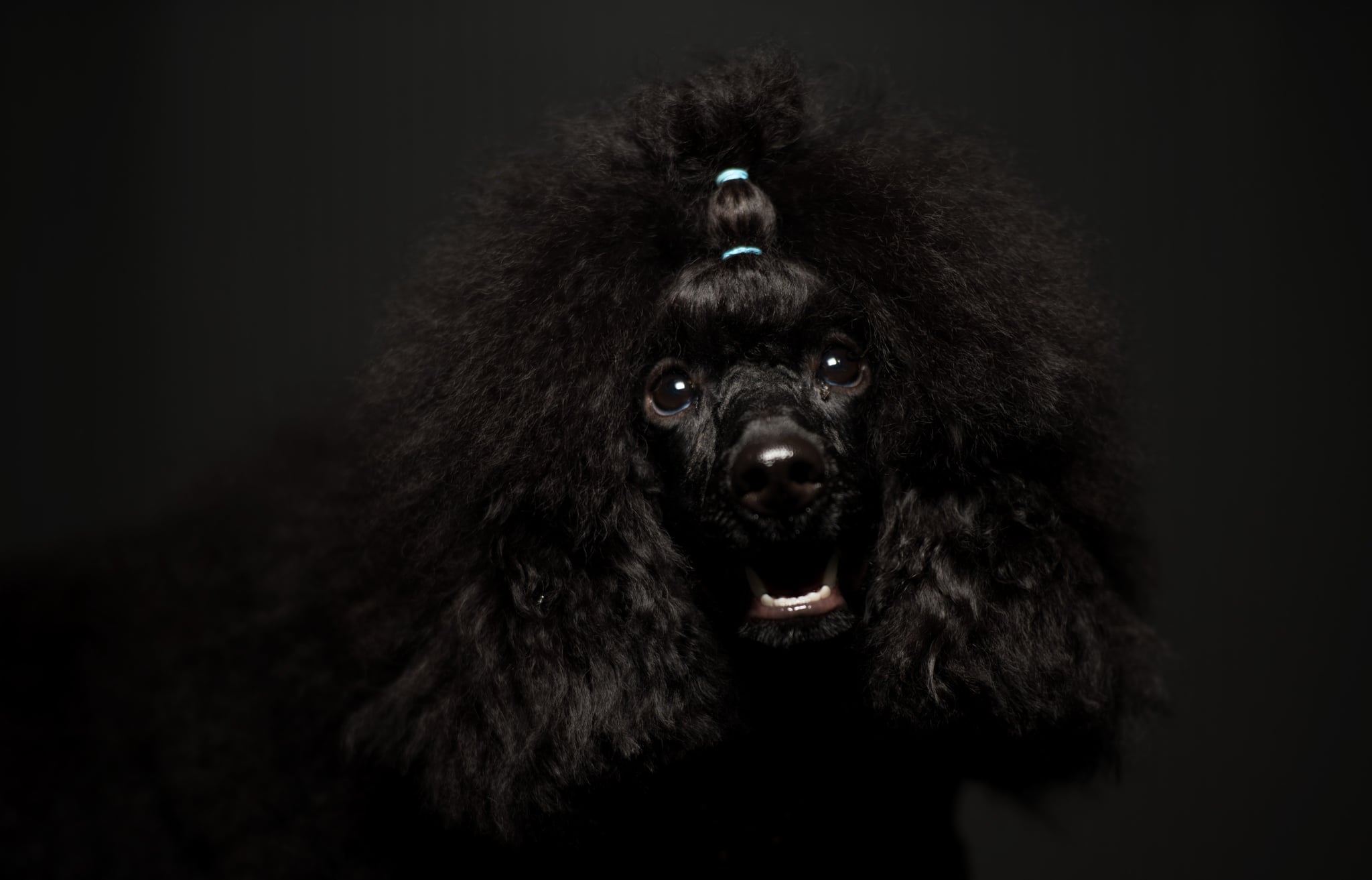 Image Source: JOHANNES EISELE/AFP/Getty Images
The Westminster Kennel Club Dog Show is just days away from taking place in New York City. Hundreds of dogs will be competing for the ultimate prize of best in show, but which breed will win is anybody's guess. If you think you know who might win, you can try your hand at filling out a winners bracket through Purina Pro Plan, and if you get all the group winners and best in show correct, you could walk away with $1 million.
In case you aren't sure where to start with your picks, dog-lover Andy Roddick is here to guide your choices. "I'm going with the Poodles to win it all," he said, even though he has two adorable English Bulldogs at home. He said he set aside his emotions for his own dogs to pick a breed based on its history at Westminster.
"I think Poodles have won, like, six times or something?" he said, and he was close with that guess. Standard Poodles have won best in show four times, Miniature Poodles three times, and Toy Poodles twice. Andy is going with the Miniature Poodle, though, which is in the same group — nonsporting — as his beloved Bulldogs.
To be honest, I was surprised he didn't pick the Bulldog to take the whole thing, especially after the excellent showing by the breed last year and considering how many people pick winners based on their love of a breed. For my bracket, I picked the Boxer to win its group because of my beloved Boxer at home, and after maybe, slightly badgering Andy about his picks, he waffled a little over his choices and said I rattled his confidence. However, he said he's sticking to his guns because he has faith in the Poodle. "As long as my pick beats your pick, we're good," he told me while laughing.
Check out Andy's bracket below for inspiration on your own, and complete yours at Purina Pro Plan's site. If you're lucky, you might just end up with $1 million!