Maggie Rizer's Dog Dies on Airplane
Will the Sad News About Maggie Rizer's Pup Make You Nervous to Fly?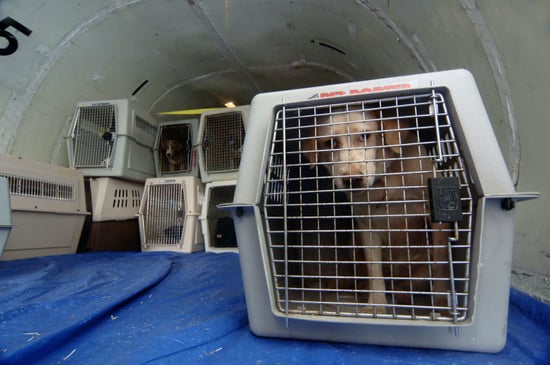 It's every traveling pet owner's worst fear: handing over your best friend to the airlines and learning on the other end of your journey that the worst has happened. Model Maggie Rizer, her husband, and her young son took every precaution when preparing for their flight from New York City to San Francisco, getting 2-year-old Golden Retriever Bea a physical exam, obtaining the proper carrier recommended by the airline, and providing plenty of cold water. But upon reaching the cargo terminal on the West Coast, they were nonchalantly informed by United Airlines staff that Bea had died on the flight. A necropsy later informed the grief-stricken pet parents that the four-legged member of their family had suffered heat stroke.
Rizer's tragic story is certainly not the first incident of a pet death's in the skies. But it's yet another reminder that — regardless of how much we prepare our furry loved ones — we are putting great trust in the airlines to care for our pets while we aren't there to supervise. So we're curious: