Sean Spicer Tells Reporter to Stop Shaking Her Head
Sean Spicer Telling a Reporter to Stop Shaking Her Head Will Make You Shake Yours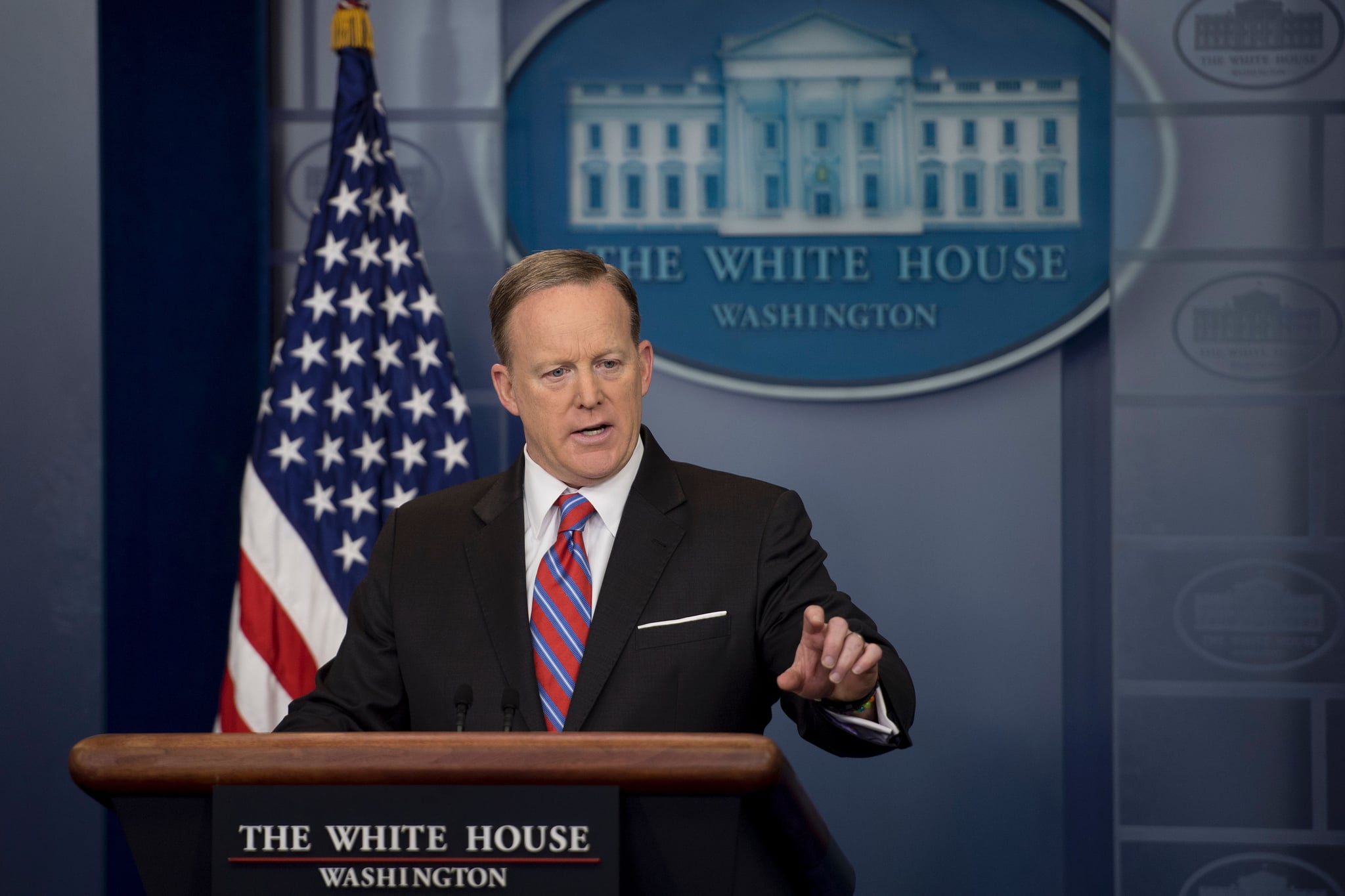 Sean Spicer had a tense exchange with reporter April Ryan at a White House press conference on March 28, and video of the incident is creating a stir. Spicer continually accused Ryan of asking questions that solely fulfilled her "angle" as she asked about what the administration was doing to try to address reports of Russian collusion — and he even claimed that reporters like her would refer to it as a "Russian connection" if Donald Trump put "Russian salad dressing on his salad tonight." Ryan was obviously displeased with the dismissive tone, prompting Spicer to say, "Stop shaking your head again." Watch the entire exchange below.
If you want to know why @AprilDRyan just tweeted "Lawd!!!!" — this is why. Watch the whole thing. pic.twitter.com/qIfXznVKL8

— Bradd Jaffy (@BraddJaffy) March 28, 2017
Ryan, who is also the Washington bureau chief for American Urban Radio Networks, addressed the incident shortly after on Twitter. In an initial tweet, she said, "I am seriously am wondering if all the folks now in these White House briefings are journalists or spectators posing as journalists." She followed up with a much more blunt tweet that simply read, "Lawd!!!!"
This is not the first time Ryan's mistreatment by the administration has caused a stir. At a press conference in February, Donald Trump infamously asked Ryan to set up a meeting between him and the Congressional Black Caucus in a moment widely viewed as racist. After Ryan asked if he would be meeting with the caucus, the president said, "I'll tell you what, do you want to set up the meeting? Do you want to set up the meeting? Are they friends of yours?" Ryan then informed Trump that she was a reporter and not a member of Congress.