Hillary Clinton Women for Women International Interview
If Hillary Clinton Can Accept the Election Results, Why Can't Donald Trump?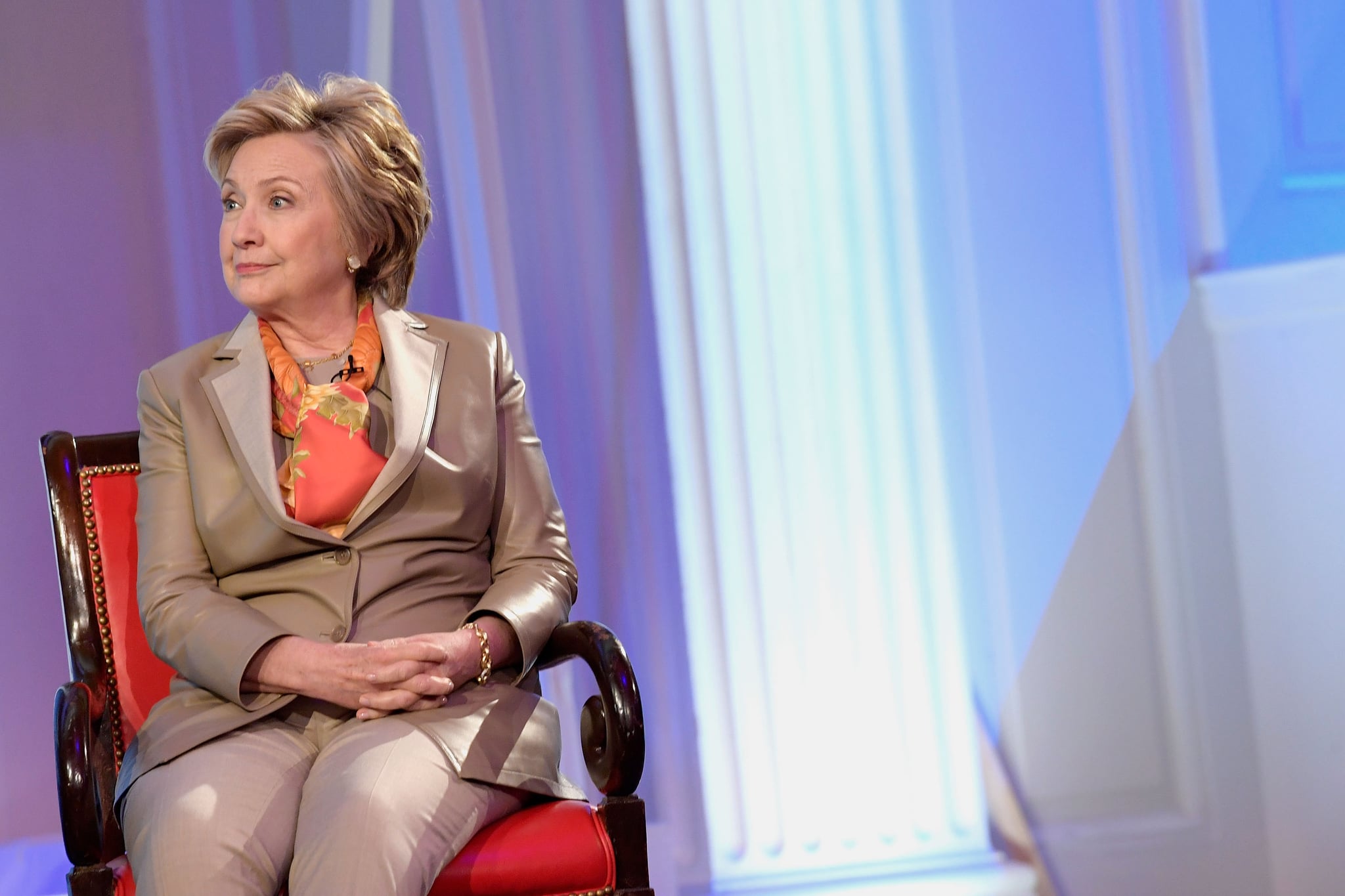 Hillary Clinton has accepted the results of the presidential election, but she's unsure if the president truly has. On May 2, Clinton sat down with Christiane Amanpour at a Women for Women International event for an interview that touched on foreign affairs, North Korea, and President Donald Trump's tweets.
In one moment that has since garnered attention, Clinton began by addressing her election loss. "The reason why I believe we lost," she said, "were the intervening events in the last 10 days." Clinton added, "Remember, I did win more than three million votes than my opponent. So, it's like, really?"
Following some applause, Amanpour referenced the president's social media tendencies and joked, "I see a tweet coming!" To that point, Clinton said, "Fine! Better that than interfering in foreign affairs. If he wants to tweet about me, I'm happy to be the diversion, because we've got lots of other things to worry about." Adding, "He should worry less about the election — and my winning the popular vote — than some other things that would be important for the country."
Clinton is likely referring to the president's recent tweets about the election. On April 23, Trump tweeted, "New polls out today are very good considering that much of the media is FAKE and almost always negative. Would still beat Hillary in popular vote."
Watch Clinton's response in its entirety, below.
Watch: Clinton Says She's Happy to Be Pres. Trump's Twitter Diversion https://t.co/D4RH6QuPGy

— MSNBC (@MSNBC) May 2, 2017