Foreign Leaders' Tips For Meeting Donald Trump
Foreign Embassies Suggest Stroking Trump's Ego and Keeping Meetings Short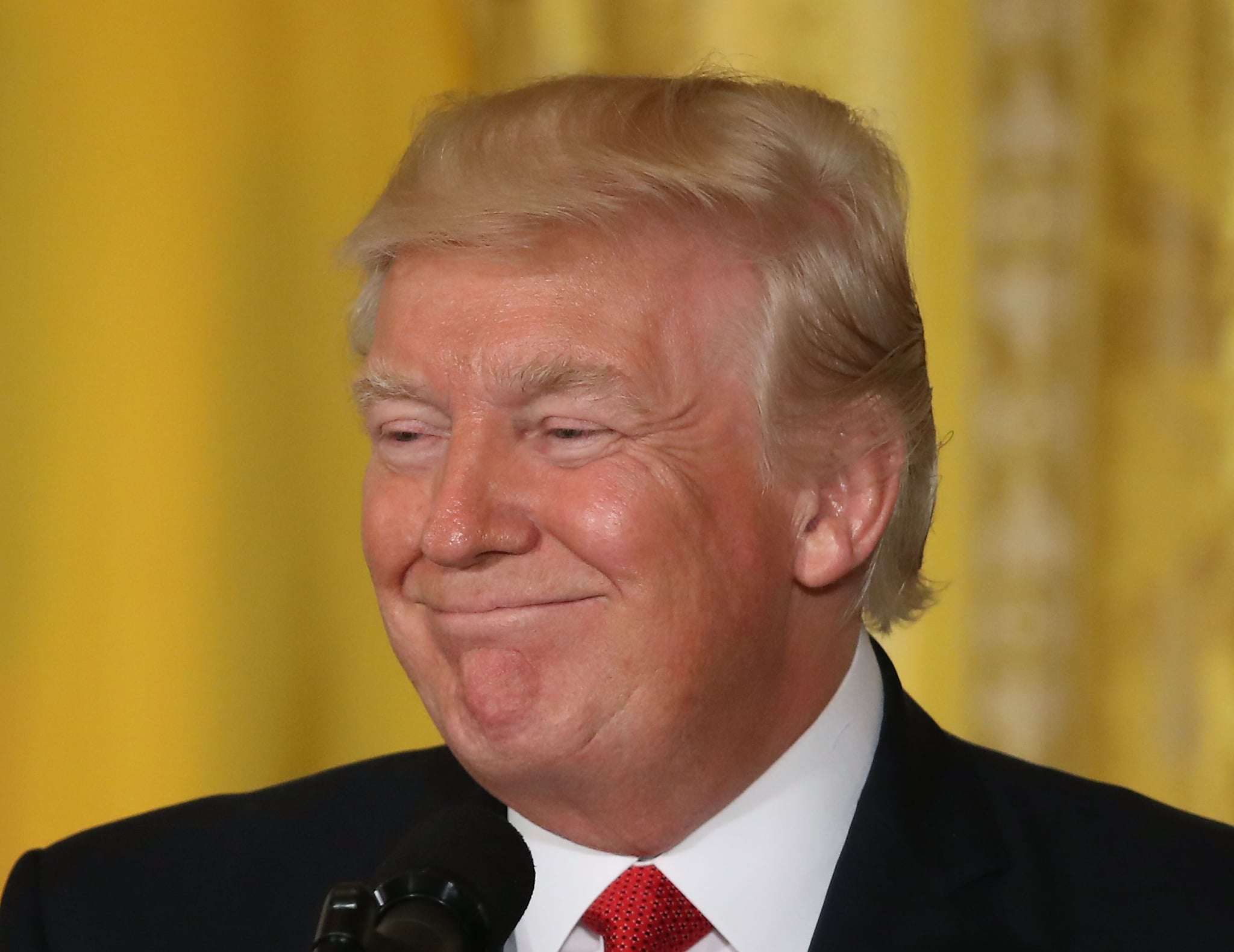 President Donald Trump is truly unlike any president the world has seen before. His approach to diplomacy and international relations is so different that foreign embassies are exchanging tips with each other on how to deal with Trump, reports The New York Times. One tip includes mentioning the 2016 election and Trump's win of the electoral college as a form of flattery.
The story from The New York Times comes right as President Trump embarks on a nine-day trip, stopping to visit Saudi Arabia, Israel, the Vatican, Brussels, and Sicily. However, since the presidency started, he's met and spoken with several world leaders, so it's become clear how to please Trump — and keep his attention. According to The New York Times, "foreign officials and their Washington consultants" now have a series of seven rules to follow with Trump:
Don't make the conservation long.
Know and understand that he most likely doesn't know the history of your country or "its major points of contention."
Don't forget to talk about the 2016 election and how he won the electoral college vote.
Make sure to talk about how different he is from former President Barack Obama.
If he said anything terrible during the campaign about your country, let it go.
Keep in touch.
Come to the meeting or call with "some sort of deal he can call a victory."
Of course, other ambassadors and even Australian Prime Minister Malcolm Turnbull have their own advice. Former British ambassador to the United States Peter Westmacott reminds people he has a "limited attention span." Dina Kawar, the ambassador from Jordan, told the paper that Trump "listens a lot" and "immediately wants to make people feel comfortable." Turnbull even describes Trump as a "very warm leader, a very warm person with a very personal approach."
Despite all the advice, it looks like one important tip was left out: how to avoid Trump's handshakes.