Famous Female Travelers
7 Badass Women Who Broke Major Travel Barriers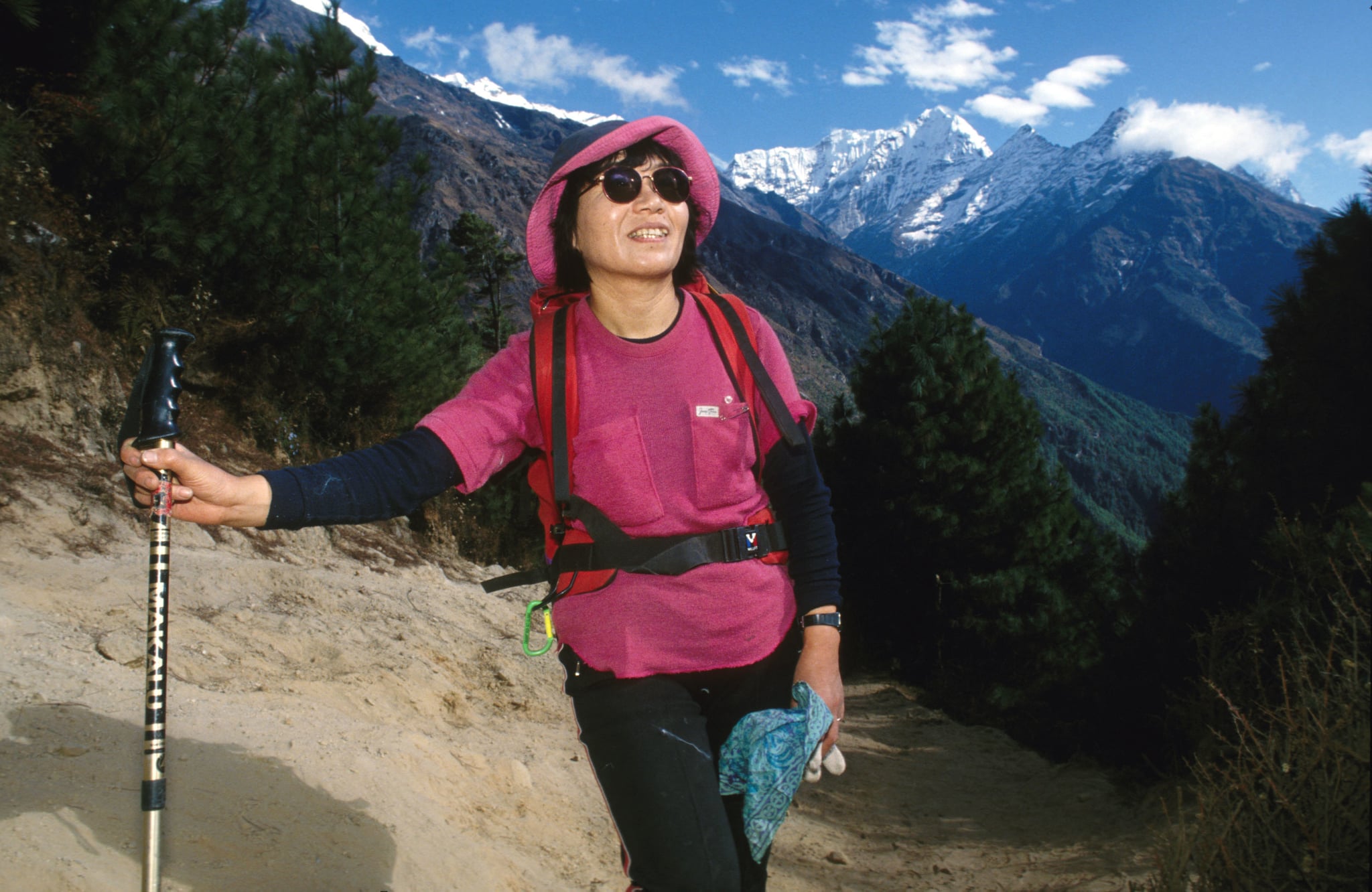 It's great to see so many women seeing the world and sharing their adventures with us on social media, blogs, or vlogs. Yet it wasn't always easy for women to travel on their own terms or beyond certain borders. However, there are female trailblazers who made significant strides within their time, setting records and pushing past boundaries. Let's hear it for these incredible ladies who set forth on new and unexpected journeys.
1. Nellie Bly
Born Elizabeth Cochran, this pseudonym-using investigative journalist went on an awfully big adventure. In 1889, inspired by Jules Vernes's book Around the World in Eighty Days, Nellie Bly turned this work of fiction into a real trip that would beat the book's record. As an assignment for the New York World, Nellie did it in 72 days, traveling by train and ship. Her route took her from England to France to the Suez Canal and to Singapore, Hong Kong, and Japan. She also had some road competition from another female reporter named Elizabeth Bisland from a New York newspaper called Cosmopolitan. Nonetheless, Bly won and published a book about her adventure a year later.
2. Bessie Coleman
This American aviator took to the skies, becoming the first African-American woman to earn a pilot's license. Coleman developed an interest in flying at an early age but would not be admitted to flight schools in the United States. But she didn't let this setback stop her. She saved her money and went to France, where she became a licensed pilot from Ecole d'Aviation des Freres Caudron et Le Crotoy in June of 1921. Back in the States, Coleman had trouble finding work and went back to Europe to get training in acrobatic movements in the air. When she came back to America, Coleman worked as air show pilot and specialized in "barnstorming" stunt flying and parachuting. Sadly, she died in a plane crash in on April 30, 1926, when it spun out of control.
3. Amelia Earhart
While her name has become legendary, this aviator accomplished two major strides: she was the first woman to fly across the Atlantic and the first person to traverse the Atlantic and the Pacific. In 1937, she decided to go after what would become her final pursuit: to be the first woman to fly around the world. Sadly, toward the end of her route, her plane's radio transmissions became lost; poor weather conditions and inaccurate maps also impacted the flight. A massive sea and air search and rescue attempt was immediately carried out by the United States government, but neither Earhart nor her navigator were found. There have been many theories but no solid proof of what happened.
4. Emma Gatewood
Often known as "Grandma Gatewood," this woman and grandmother became the first female to hike the Appalachian Trail when she was 67 years old. Her journey is also one of survival. Her husband abused her severely throughout their marriage, so much that she suffered broken ribs and other injuries; she obtained a divorce in 1940. Inspired by a National Geographic article about the Appalachian Trail, Gatewood told her family she was going for her walk (but instead left town with a change of clothes and a small amount of money). She started this solo trek in 1955; by that September, she reached Maine's Mount Katahdin. Her accomplishment also led to something important: preserving the Appalachian Trail. She hiked the AT again in 1960 and then a third time in 1963.
5. Junko Tabei
Junko Tabei's name might not come first to mind for mountain climbing, but this Japanese woman has achieved an incredible feat. She's been credited as the first female to summit Mount Everest in 1975 and ascend all Seven Summits (climbing the highest mountains on all seven continents). After graduating college, she started a ladies' climbing club that would include a team that would attempt to climb Everest and obtained fundraising from sponsors. After a successful wait to receive a climbing permit, this all-female group (including Tabei) set off in the spring of 1975. They were almost killed by an avalanche but were rescued by their sherpas (local experienced climbers). Despite having to stop for a few days, Junko and her sherpa would eventually reach the summit on May 16, 1975.
6. Libby Riddles
This American dog musher turned into an overnight celebrity when she became the first woman to win the Iditarod Trail Sled Dog Race in 1985. During that Iditarod, weather conditions were so bad that they caused the race to be interrupted at various periods. It was so much that the leading mushers decided to pull over at a village checkpoint. Instead, Riddles is said to have carried on along a trail that was pretty iffy. She kept her lead in the race and finished in 18 days, 20 minutes, and 17 seconds. She has written books about her adventures and now is a public speaker and raises and trains sled dogs.
7. Mae Jemison
This American engineer and medical physician has another title on her résumé — a NASA astronaut. After completing medical school and having a brief general practice, Jemison went to serve in the Peace Corps as a medical officer in West Africa from 1983 to 1985. Two years later, NASA selected her to join the astronaut corps. During that time, Jemison set forth on a mission that made her the first African-American woman to travel in space. On Sept. 12, 1992, she went into orbit on board the Space Shuttle Endeavor. Having left NASA the following year, Jemison is currently the principal of the 100 Year Starship, an organization aiming to make space travel beyond our solar system a possibility.