Being Upset Over How Much Your Engagement Ring Cost
Would You Be Mad at Your Fiancé For Proposing With a "Small" Ring Like This Woman Was?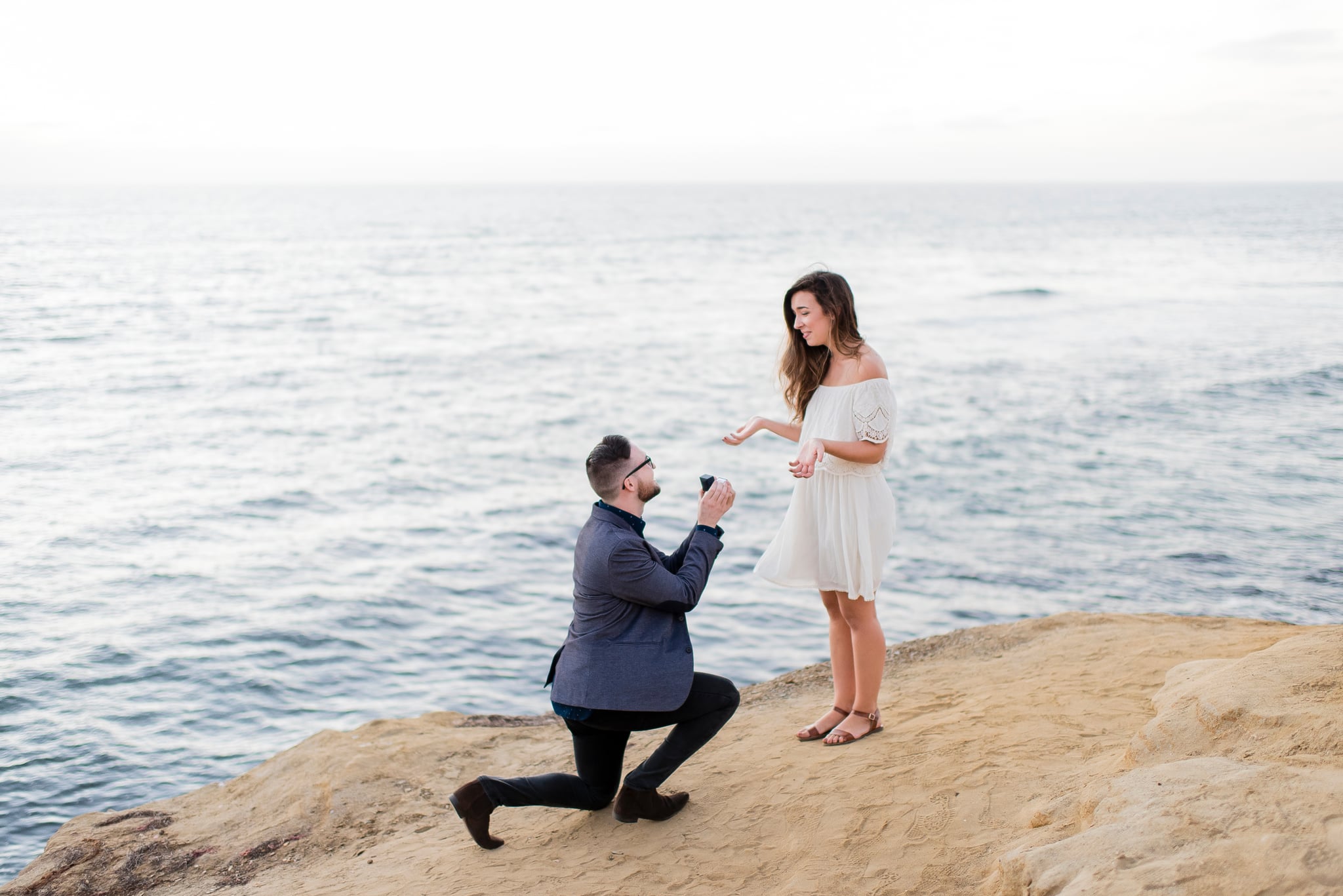 Before getting engaged, many women have an idea of what type of ring they'd like to wear for the rest of their lives. From the type of stone to the cut, setting, and material, there are endless options for the "perfect" engagement ring, and although budget oftentimes limits what visions can actually become a permanent staple on your ring finger, by the time a loved one drops down on one knee, he or she is usually holding the dream ring.
This has less to do with the size of the stone they could afford and more to do with the meaning behind someone you love making the decision to purchase it and propose. But if there wasn't a major financial constraint around your engagement ring, would you be upset if your partner decided to stick to a modest budget instead of splurging on this piece of jewelry — even if they could comfortably afford to do so?
One anonymous woman found herself in this situation, and although she's thrilled to be marrying her boyfriend, her engagement ring came as a surprise — and not in the best possible way. "I was so happy and excited to accept but was disappointed when I first saw the ring," Mumsnet user user1500208833 admitted. "The first word that entered my head was 'small.' There's nothing to dislike about the type of ring per se, as a diamond solitaire would have been my choice, but it's the whole thing — the color of the gold, the setting, the small stone and relatively chunky shoulders."
This woman's biggest issue isn't with his choice of a diamond solitaire set in white gold; it's about how much he opted to spend on this token of his love that she'll be wearing for the rest of her life. "His salary is nearing a six-figure sum and he's usually very generous," she wrote. "Having seen the receipt I know he paid £1,300 ($1,526) for it – which is a lot less than I would have imagined he would have spent on such a significant piece of jewelry."
Although she hasn't shared her conflicted thoughts about not loving what her fiancé picked out, this woman knows that a coworker warned, "If she makes it all about the ring, then she's not the girl for you." She doesn't want to prove this colleague right, but also wants to be honest with her future spouse, and she's torn over what to do. "Ideally I would have loved for us to have chosen a ring together and made a special day finding one we both liked," she wrote. "As it's something I'll be wearing every day and is such a special piece of jewelry, I wanted to really love it and I just don't."
Is it sh*tty to be disappointed in your partner's ring choice or should you be thrilled no matter what he or she presents?