Camila Cabello Quotes From Lena Dunham's Podcast
Camila Cabello's Thoughts on Harmonizers and Social Media Will Break Your Heart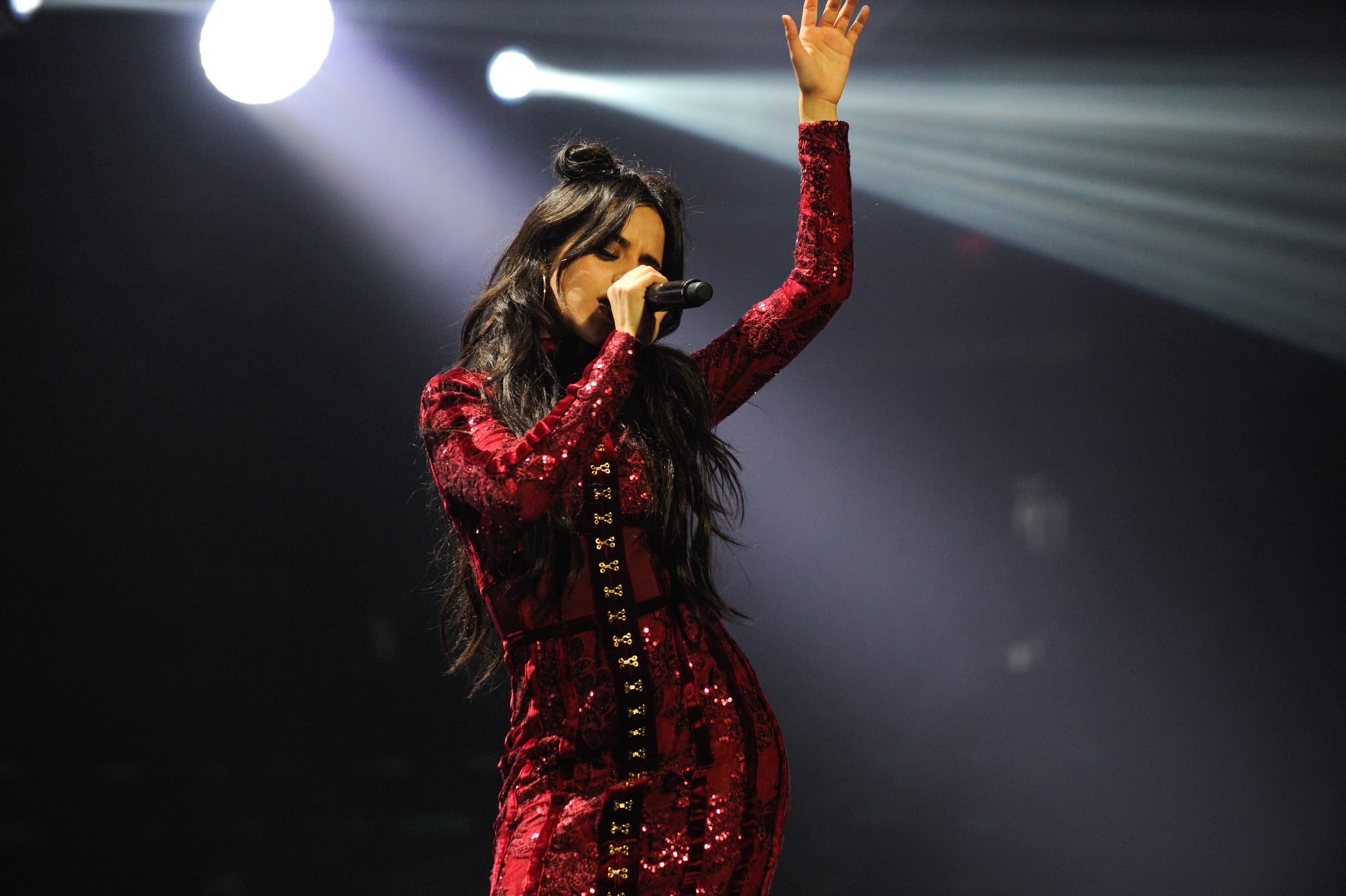 Camila Cabello knows a thing or two about the crazed fandoms that have become synonymous with the so-called postmillennial generation. Just before her final performance as a member of Fifth Harmony, Camila appeared on Lena Dunham's Women of the Hour podcast to candidly chat about her impassioned fans, The X Factor's audition process, and the drawbacks of being in a group — which have now dramatically come to light.
At the top of the interview, Camila detailed her life before The X Factor and her stunted expectations of stardom. She said, "I wasn't raised to become a part of the entertainment industry . . . I came from Miami — completely Cuban family. We immigrated from Cuba when I was, like, 6 years old. Nobody thought there was a plausible shot or chance at having success."
Then came the show that changed it all. Surprisingly, Camila said she was initially chosen as an "alternate," thus, her status was still uncertain. Camila, however, wasn't ready to walk away from the opportunity. She explained, "For two days, I was about to go audition and they would tell me, 'You can't audition. You might as well just go home,'" adding, "But I ended up auditioning, because they saw how badly I wanted it and how persistent I was. It's a Cuban thing."
"It's hard enough for anybody to figure out who they are."
On the topic of Fifth Harmony's insane fandom, Camila was honest about oftentimes feeling overwhelmed by overzealous Harmonizers. "Even though I tweet and I go on social media and I post, I don't go on it as much as I used to because I'm a Pisces and I'm too sensitive for that," she said, adding, "If I see one comment, I'll just be thinking about it for a long time. I can't handle that. It's hard enough for anybody to figure out who they are . . . it's hard to do that with a thousand opinions in your head."
As Harmonizers process Camila's departure from the group, she appears to be readying herself for a solo career. Though this interview took place before she officially left Fifth Harmony, Camila spoke about finding her own voice within the group. She said, "Creativity and me writing in hotel bathrooms for the whole time that we were touring became a necessity." Although she said she now cringes over many of the songs she wrote as a teenager, she still finds them invaluable to her growth as an artist within her own right.
Click here to listen to the full interview.