What Is a Non-Reactive Saucepan?
Burning Question: What Exactly Is a Nonreactive Saucepan?
The other day, I found myself making a cake that called for a nonreactive saucepan, and I wondered: What exactly does that mean, anyway? Nonreactive cookware is made from ceramic, anodized stainless steel, glass, or nonstick materials.
Often metals can chemically react to heat or various ingredients, altering a food's flavor. For instance, cast iron cookware reacts negatively with high-acid foods like citrus, wine, or tomato sauce. Copper, which is ideal for even heating but very reactive, is often lined with tin to minimize chemical reactions.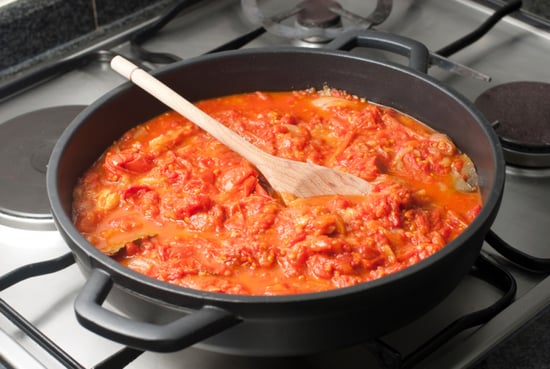 Even uncoated aluminum pans may oxidize with food, imparting a darker color or metallic taste — although most modern-day aluminum cookware has been covered with a corrosion-resistant oxide coating.
Copper cookware is coated in tin, but tin is a soft metal and scratches off easily, so be cautious when cooking anything acidic or light in color. Do you take precautions when cooking with copper or cast iron cookware?
Got a burning question? Join the Burning Question group in the YumSugar Community! It's your place to post the most pressing questions about the culinary world.