Taco Bell Breakfast Salsa
Forget the Fire — Taco Bell Has a New Salsa Meant Only For Breakfast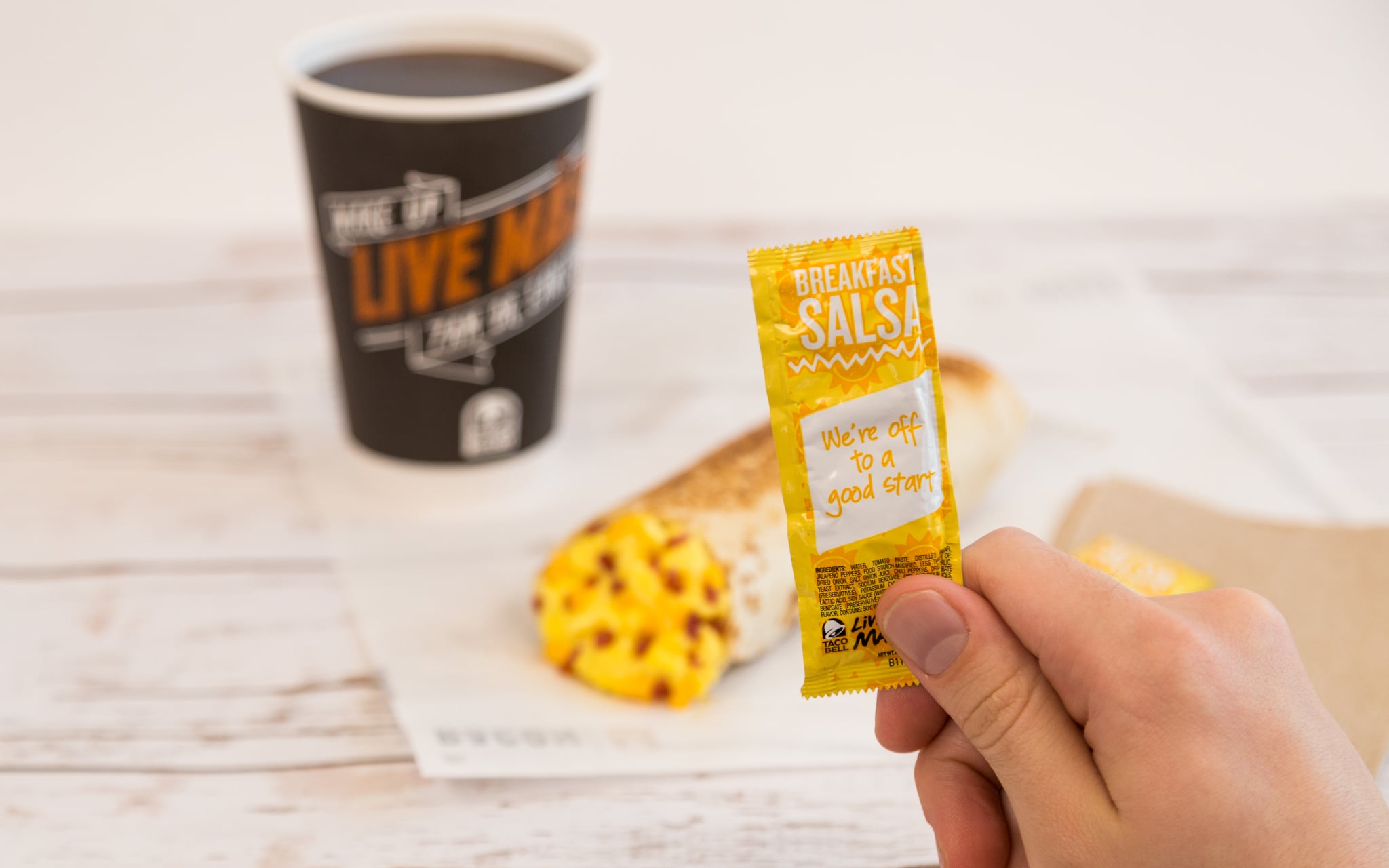 STOP! Don't you dare upend that regular old salsa over your eggs and bacon. Don't you know? There's now officially a thing called "Breakfast Salsa," so you never have to trifle with average hot sauces during your morning mealtime ever again. You can thank Taco Bell for this culinary innovation, which is now available nationwide.
In a press release, the fast-food chain described breakfast salsa as a milder version of the salsas we all know and love:
"A bit less spicy, but equally as tasty, Taco Bell's new breakfast salsa packs just enough heat to complement the breakfast flavors you love, without being overwhelmingly hot. After all, the only thing better than an AM Crunchwrap to start your day is an AM Crunchwrap with breakfast salsa."
What do you think — does the most important meal of the day necessitate its own hot sauce, or do you prefer your regular ol' salsa with your breakfast? Head to your local Taco Bell to try the new addition, then you can decide whether breakfast salsa is worth abandoning Fire sauce for.