Strawberry Ceviche Recipe
Berry Tempting: Strawberry Ceviche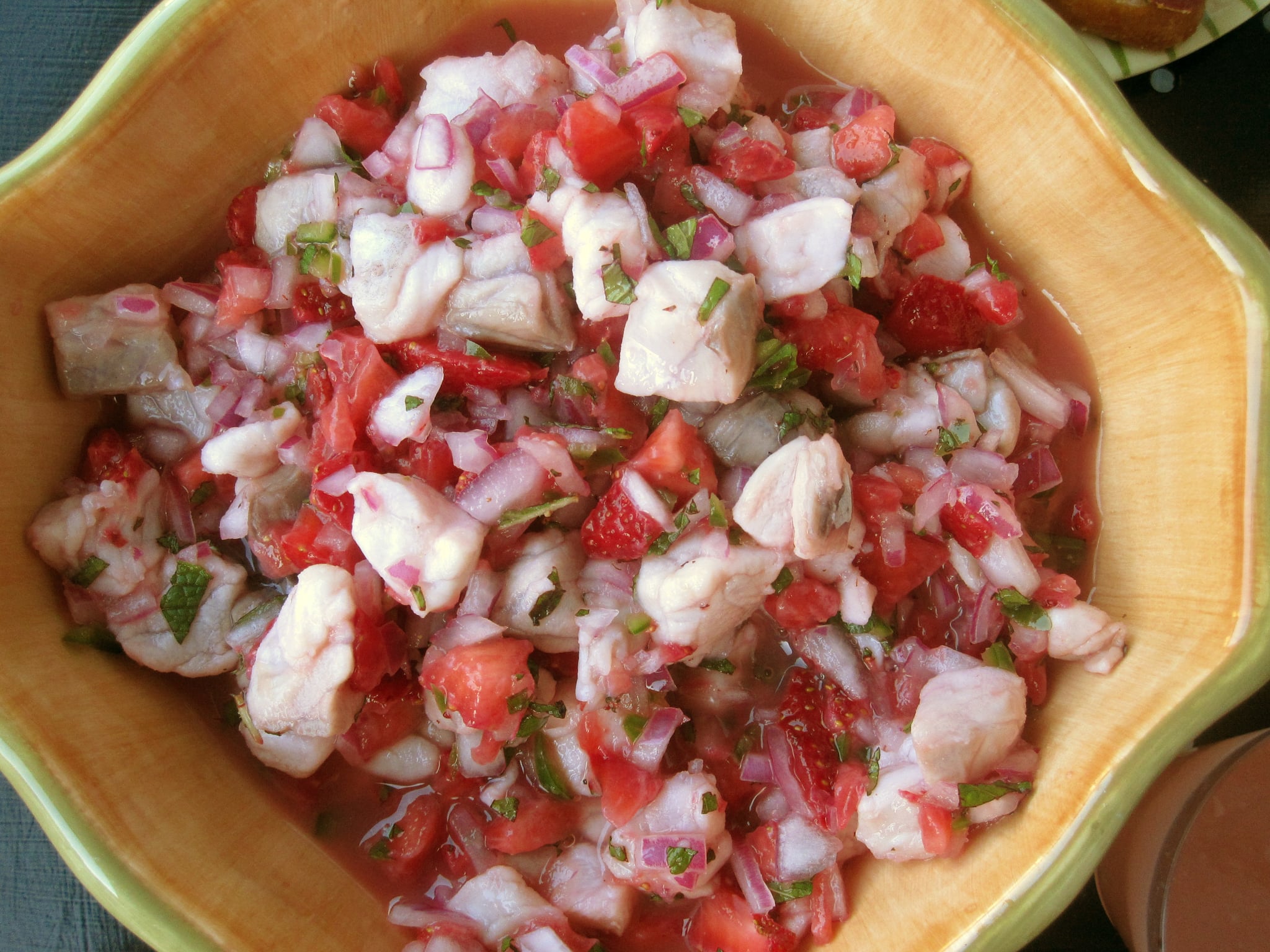 If you're an adventurous home cook who enjoys recipes that think outside the box, get excited: this strawberry ceviche is perfect for you. When I came across it in a pamphlet devoted to strawberry preparations, I couldn't help but feel intrigued. How would raw fish marinated in citrus taste when paired with juicy, sweet strawberries? While I found it to be absolutely delicious, it's definitely not a combination for the faint of heart. Some of my guests loved it and others politely declined to eat it. If you're interested in experimenting with new flavors, check out the recipe after the jump.
Ingredients
3/4 pound boned, skinned rock fish, or other firm white fish
3/4 cup fresh-squeezed lime juice
3/4 cup fresh-squeezed orange juice
3/4 cup finely diced red onion
1 1/2 seeded and finely diced serrano chilies
1 teaspoon salt
3/4 cup finely diced strawberries
2 tablespoons slivered mint leaves
tortilla chips or other chip or saltines, for serving
Directions
Cut the fish into 1/2-inch squares.
In a glass bowl, mix the fish with lime juice, orange juice, onion, chilies, and salt. Cover and chill for 30 minutes.
Add fresh strawberries and mint. Mix ceviche gently to combine.
Serve with chips or saltines.
Serves 4-6.
Information
Category

Seafood, Appetizers

Cuisine

North American