Snowmen Christmas Cookies Recipe
Adorable Slice-and-Bake Snowmen Cookies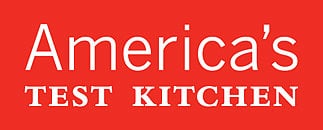 We're thrilled to bring you kitchen wisdom from our friends at America's Test Kitchen. This week, they're sharing a ridiculously adorable, easy-to-make recipe for coconut snowmen cookies.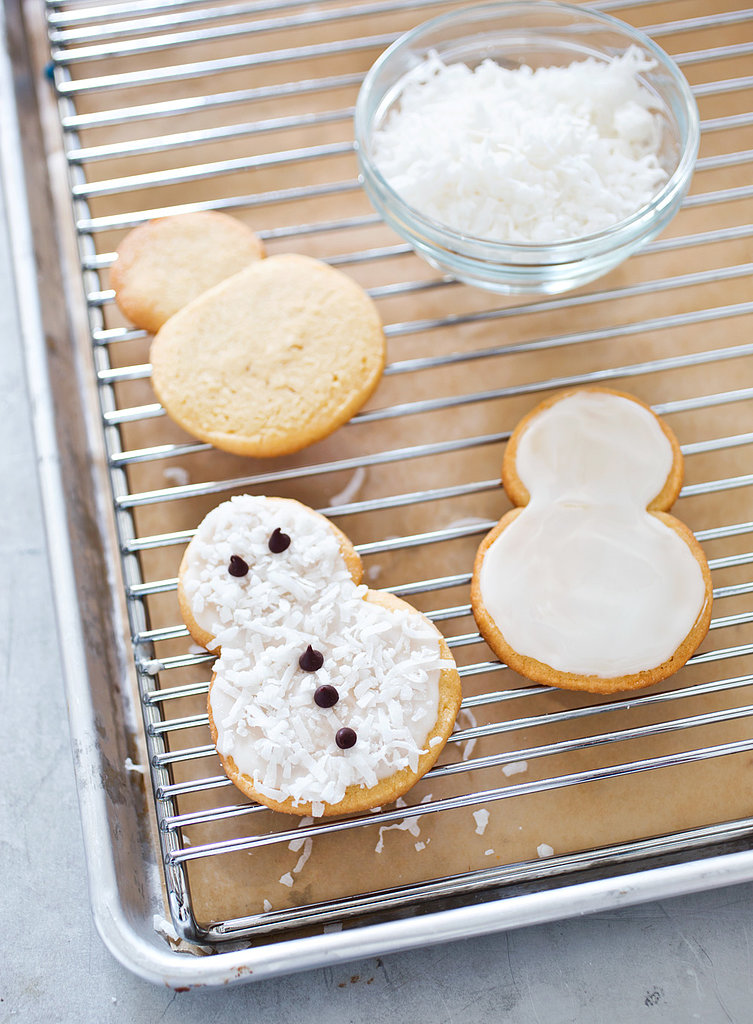 Bake your own Winter wonderland this holiday with these cleverly constructed snowmen cookies. They're perfect as gifts for friends, family, or, of course, Santa.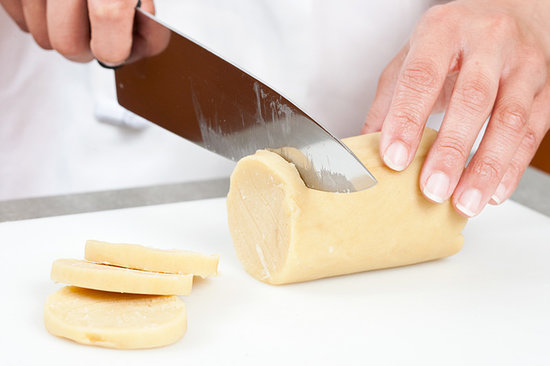 How do the snowmen come together so easily? We form a sturdy slice-and-bake dough into two logs (one small and one large) for the head and the body. Each chilled log is sliced into 1/4-inch-thick rounds. One large round and one small round are arranged on parchment-lined baking sheets so that the edges of both rounds are touching.
Keep reading for the recipe and the secret to the snowy decor.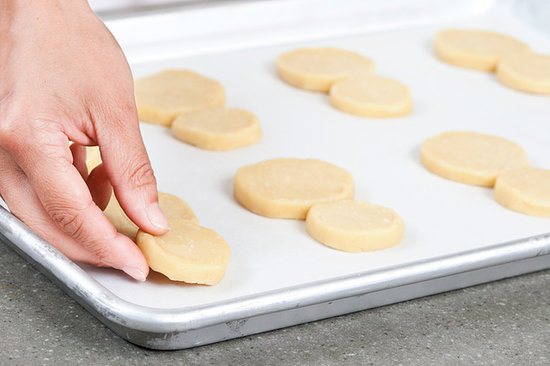 An easy glaze holds the coconut "snow" and chocolate chip eyes and buttons in place.
Happy holidays from America's Test Kitchen!
More stories from America's Test Kitchen:
Christopher Kimball's Favorite Cookbooks From 2013
10 Simple Ways to Become a Better Baker
A Holiday-Ready Recipe For Roast Leg of Lamb
The Secret to Keeping Cookie Gifts Fresh in Transit
Notes
Be sure to sprinkle the coconut onto the glaze while it is still wet.
Ingredients
1/3 cup (2 1/3 ounces) granulated sugar
2 tablespoons packed light-brown sugar
1/2 teaspoon salt
12 tablespoons unsalted butter, cut into pieces and softened
1 large egg yolk
1 1/2 teaspoons vanilla extract
1 1/2 cups (7 1/2 ounces) all-purpose flour
1 cup (3 ounces) sweetened shredded coconut
1 cup (4 ounces) confectioners' sugar
4 teaspoons whole milk
Mini chocolate chips
Directions
Process granulated sugar, brown sugar, and salt in a food processor until no lumps remain, about 30 seconds. Add butter, egg yolk, and vanilla, and process until smooth and creamy, about 20 seconds. Scrape down the sides of the bowl, add flour, and pulse until dough forms, 10 to 15 pulses. Divide dough into 2 pieces, 1 twice as large as the other. Roll the small piece of dough into a 4-inch log, and wrap tightly in plastic wrap. Roll remaining dough into a thicker 4-inch log, and wrap tightly in plastic. Refrigerate logs for 2 hours.
Adjust oven racks to upper-middle and lower-middle positions, and heat oven to 350°F. Line 2 baking sheets with parchment paper. Slice each log into 1/4-inch-thick rounds. Place 1 large round and 1 small round with edges touching on prepared sheets. Repeat with remaining rounds, spacing them 1 1/2 inches apart on the sheets. Bake until edges are just golden, 17 to 20 minutes, switching and rotating sheets halfway through baking. Let cookies cool on sheets for 10 minutes, then transfer them to a wire rack, and let cool completely.
Process coconut in food processor until finely chopped, about 10 seconds; transfer to a bowl. Whisk confectioners' sugar and milk together in bowl. Working with 1 cookie at a time, spread 1 teaspoon of glaze evenly onto a cookie, then sprinkle with coconut, and decorate with chips. Let the glaze dry for at least 30 minutes before serving.
Information
Category

Desserts, Cookies

Cuisine

North American

Yield

16 cookies