Raspberry Lemon Oatmeal With Chia Seeds
Tiffani Thiessen's Raspberry Lemonade Oatmeal Will Make You a Morning Person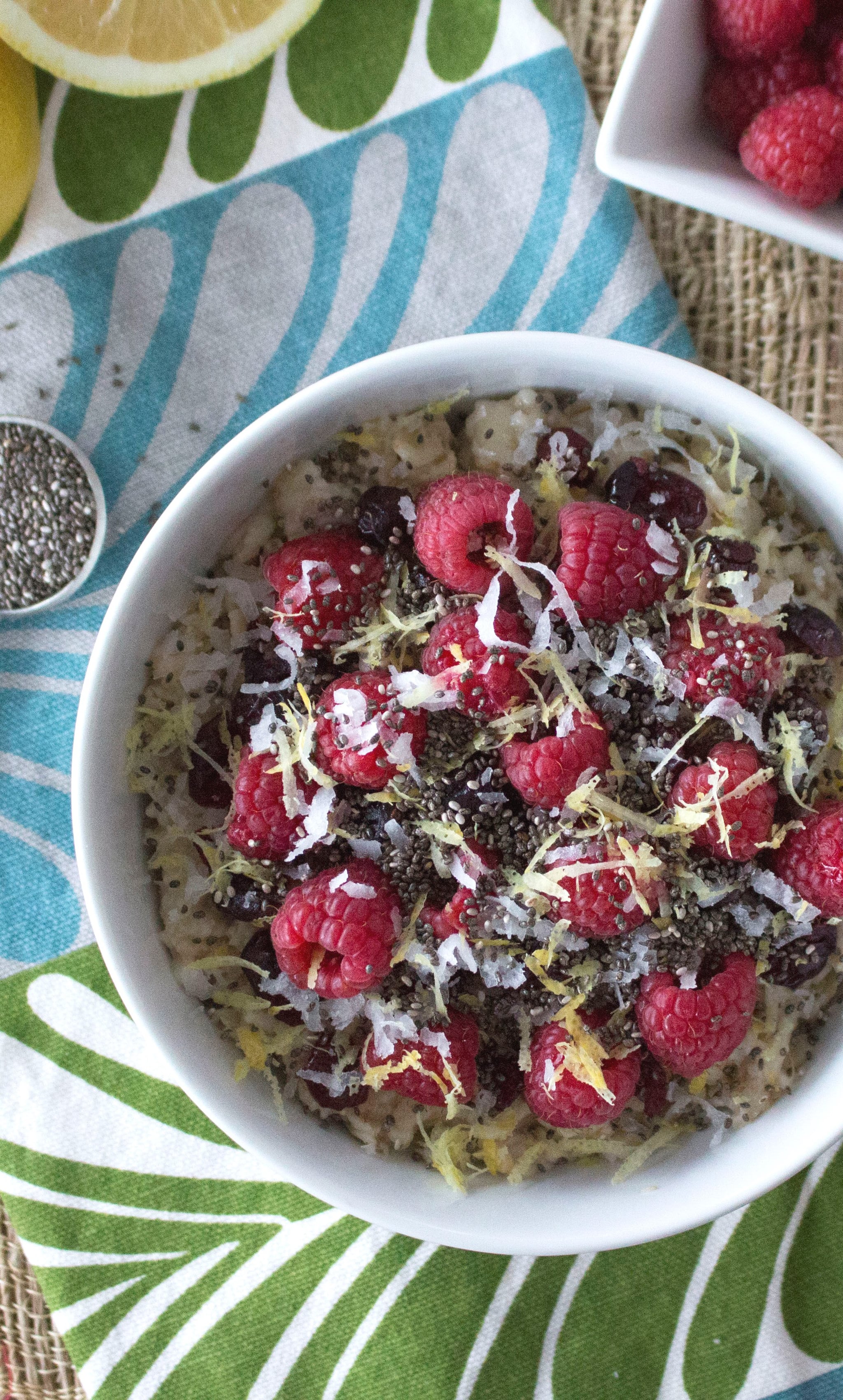 Saved by the Bell actress and now Cooking Channel food host Tiffani Thiessen knows a thing or two about elevating oatmeal. She's teamed up with Quaker Oats to come up with out-of-the-ordinary recipes. Beyond asking if Mark-Paul Gosselaar would be making an appearance on the second season of Dinner at Tiffani's (Spoiler: he is! Tiffani gushed, "He will come on with his beautiful wife for a fun date night episode with my husband."), we had to know Tiffani's latest breakfast bowl obsession.
Tiffani responded with a breakfast game changer: "Right now I'm really into sweet but light and fresh bowls — think citrus. My raspberry lemonade recipe includes oatmeal, raspberries, dried cranberries, lemon zest, and shaved coconut. Then I add in chia seeds for the fiber, protein, and antioxidants they provide."
Doesn't that sound incredible? I love the idea of brightening up the taste of oatmeal with lemon zest — especially to serve out-of-town guests. Though Tiffani recommends sprinkling the chia seeds on top of the oatmeal, I love cooking them into the oats. Chia's gelatinous nature lends toward a superthick texture that will trick your taste buds into thinking you're eating something rich.
Here's what you'll need to re-create her raspberry lemonade oatmeal:
1/2 cup cooked oatmeal
1/4 cup fresh raspberries
1 tablespoon dried cranberries
1/2 tablespoon coconut flakes
1 teaspoon lemon zest
1/2 teaspoon chia seeds
Image Source: Quaker