Microwaveable Chocolate Cake Recipe
Microwave Chocolate Cake in a Mug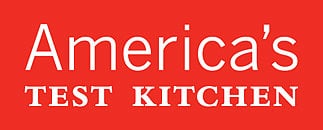 We've got a partnership with the recipe, equipment, and product testing gurus at America's Test Kitchen. They'll be sharing some of their time-tested recipes and technical expertise with us weekly. This week they're sharing how to make mini molten chocolate cakes in none other than a microwave oven.
Recipes for single-serving molten chocolate cakes made in a coffee mug and "baked" in the microwave have run rampant on the web. These cakes promise to be a "chocoholic's dream," but we can attest that these popular Internet recipes don't live up to the hype. The so-called treats that emerged from our microwaves were bland, chalky, rubbery, heavy, and unevenly cooked. Several exploded over mug brims, looking like eighth-grade science experiments gone wrong. Yes, they were ridiculously fast and easy to make, but the cakes weren't worth even this minimal effort.
Our journey began with the test kitchen's recipe for individual molten chocolate cakes [published in our book, The Best Make-Ahead Recipe], hoping to adapt it for the mug and the microwave. Between a trained pastry chef (test cook Cristin Walsh) and an academic (science editor Guy Crosby)—and after more than 100 tests—we managed to create a recipe for a tender, moist, light, and flavorful molten chocolate cake that could be made in the microwave.
From start to finish, this cake takes about five minutes to make. It's miraculously fast; just as important, it's extremely delicious.
Keep reading for the recipe.
Notes
Note: We developed this recipe in a full-size, 1200-watt microwave. If you're using a compact microwave with 800 watts or fewer, increase the cooking time to 90 seconds for each interval. For either size microwave, reset to 50 percent power at each stage of cooking. Use a mug that holds at least 11 ounces, or the batter will overflow. The bittersweet chocolate is added at two points.
Ingredients
4 tablespoons unsalted butter
1 ounce bittersweet chocolate, chopped, plus 1 ounce broken into 4 equal pieces
1/4 cup (1 3/4 ounces) sugar
2 large eggs
2 tablespoons unsweetened cocoa powder
1 teaspoon vanilla extract
1/4 teaspoon salt
1/4 cup (1 1/4 ounces) all-purpose flour
1/2 teaspoon baking powder
Directions
Microwave butter and chopped chocolate in large bowl, stirring often, until melted, about 1 minute. Whisk sugar, eggs, cocoa, vanilla, and salt into chocolate mixture until smooth. In separate bowl, combine flour and baking powder. Whisk flour mixture into chocolate mixture until combined. Divide batter evenly between 2 (11-ounce) coffee mugs.
Place mugs on opposite sides of microwave turntable. Microwave at 50 percent power for 45 seconds. Stir batter and microwave at 50 percent power for 45 seconds (batter will rise to just below rim of mug). Press 2 chocolate pieces into center of each cake until chocolate is flush with top of cake. Microwave at 50 percent power for 35 seconds (cake should be slightly wet around edges of mug and somewhat drier toward center). Let cakes rest for 2 minutes. Serve.
Information
Category

Desserts, Cake

Cuisine

North American

Yield

Serves 2