How to Safely Cook Stuffing Inside Your Turkey
Is It Safe to Stuff Your Turkey?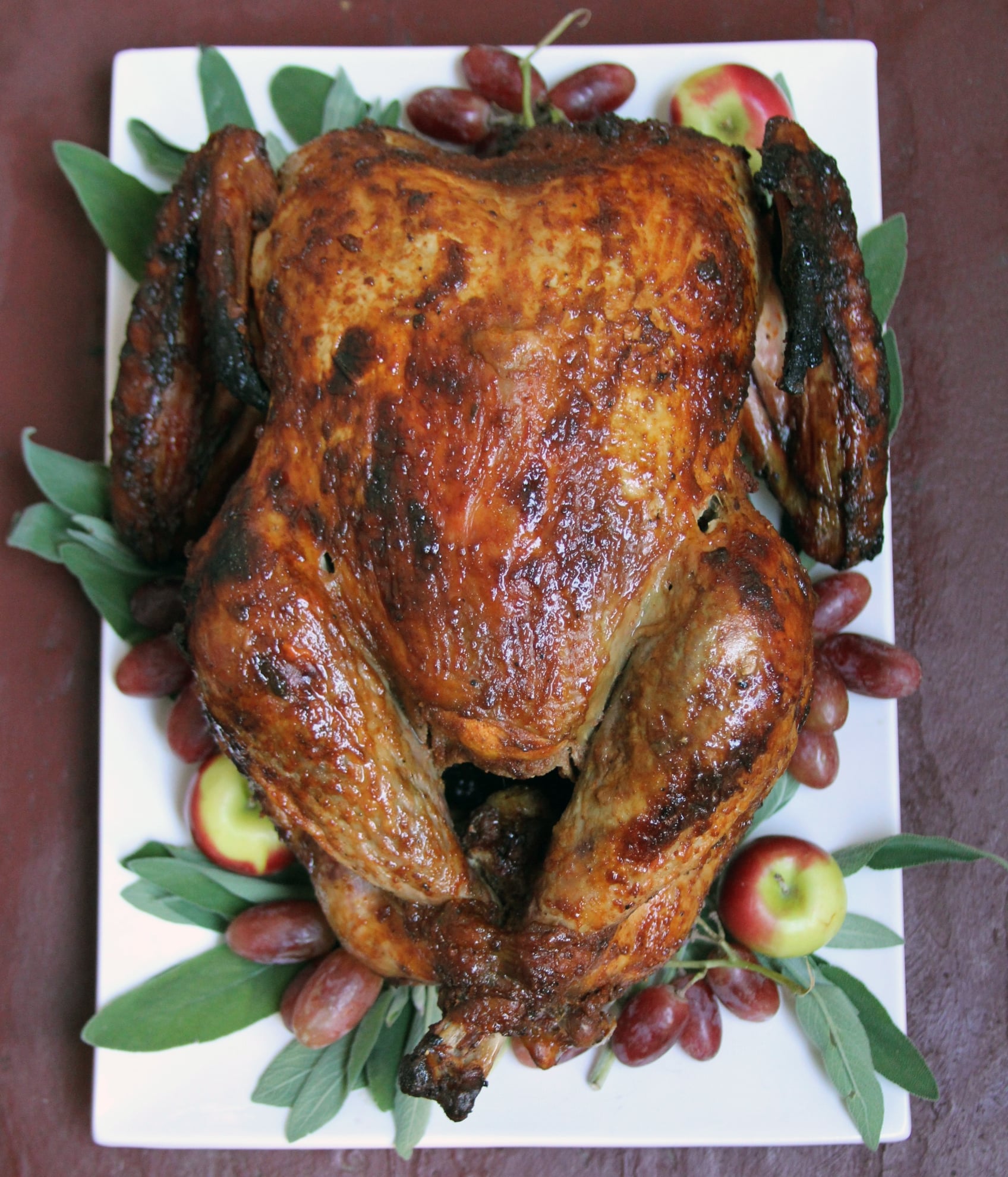 We've heard so many conflicting things about stuffing in recent years, like "It's not safe!" "You'll overcook your meat!" "Just don't!" But this is all hearsay, the folks at Butterball informed me. The one thing to note is that a turkey will cook more evenly with no stuffing, but there are things you can do to keep that bird succulent and safe.
Fill the turkey cavity with warm stuffing. If the stuffing goes in cold, it takes longer to come to temperature, and yes, your bird will get overcooked.
Two-thirds through the cook time, tent the tops of the breasts with two sheets of foil. In other words, create a double foil tent. If you are cooking a really large turkey, also create a foil tent over the tops of the drumsticks. Butterball says another way of telling it's time to foil tent when the kitchen begins to smell like turkey.
Check the temperature! The stuffing must reach 165°F internally before it can be pulled out of the oven. Stick the thermometer in the center of the cavity to make sure you are getting an accurate reading. Also check to make sure the breasts reach an internal temperature of 165°F and the thighs are 180°F. Keep in mind, carryover cooking will increase the temperature around 5°F, so feel free to pull the bird out a little early.
Image Source: POPSUGAR Photography / Susannah Chen