How to Roast Squash Seeds
We Were Curious: Can You Roast Squash Seeds?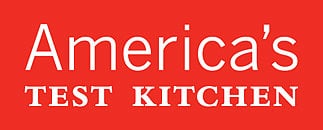 We're thrilled to bring you kitchen wisdom from our friends at America's Test Kitchen. This week, they're answering a burning question on squash seeds, and as a bonus, they've thrown in a sweet maple acorn squash recipe.
It's popular to roast the seeds from a jack-o'-lantern to make DIY pumpkin seeds. Can you do the same with the seeds from butternut and acorn squashes? Pumpkins, squashes, and melons all belong to the botanical family cucurbitacae, and their seeds are not poisonous. But "won't kill you" and "tastes good" are different criteria, so we roasted some butternut and acorn squash seeds alongside pumpkin seeds to see if we'd like to snack on them, too.
We roast seeds from any squash or pumpkin at 350°F in a lightly oiled rimmed baking sheet for 10 to 15 minutes, stirring a few times, and then season the seeds with salt and pepper while they are hot. Some tasters at the test kitchen liked all three types of seeds alike, but a few of us found the butternut squash seeds unpleasantly grassy. Verdict? Squash seeds are not poisonous, so suit yourself and eat the ones you like. We prefer seeds from acorn squash to those from butternut.
Our easy recipe for Maple-Glazed Acorn Squash is a perfect recipe for the upcoming holidays, and you can roast the seeds as a fun group activity instead of simply throwing the seeds away.
Click here to see the recipe.
More stories from America's Test Kitchen:
Secrets to Crescent-Shaped Rugelach
Running Hot and Cold: 3 Temperature-Specific Tips
Our Favorite French Press Coffee Maker
Shaping Up Hot Spinach and Artichoke Dip
Maple-Glazed Acorn Squash
Notes
Why this recipe works: Cutting our Maple-Glazed Acorn Squash into eighths increased surface area and provided room for ample amounts of maple glaze. The smaller pieces also resulted in a shorter roasting time. Tossing the squash wedges with vegetable oil and a small amount of granulated sugar before roasting them ensured that they browned quickly. Our simple glaze of maple syrup and melted butter—with a little cayenne for kick—ran right off the squash. But slightly reducing the syrup on the stovetop helped it cling.
Ingredients
2 acorn squash
2 tablespoons vegetable oil
2 teaspoons sugar
3/4 teaspoon salt
1/2 teaspoon pepper
5 tablespoons pure maple syrup
4 tablespoons unsalted butter
1/8 teaspoon cayenne pepper
Directions
Adjust oven rack to middle position and heat oven to 475°F. Halve squash through stem, seed, and cut each half into 4 wedges. Toss squash, oil, sugar, salt, and pepper in large bowl. Arrange squash cut side down in single layer on rimmed baking sheet. Bake until bottoms of squash are deep golden brown, about 25 minutes.
Meanwhile, bring syrup to boil in small saucepan over medium-high heat. Reduce heat to medium-low and simmer until slightly thickened, about 3 minutes. Off heat, whisk in butter and cayenne until smooth. Cover and keep warm.
When bottoms of squash are deep golden, remove from oven. Flip and brush with 6 tablespoons glaze. Bake, rotating baking sheet, until squash is tender and deep golden all over, about 15 minutes. Flip and brush with remaining glaze. Serve.
Information
Category

Vegetables, Side Dishes

Cuisine

North American

Yield

Serves 6