How to Poach Chicken in an Instant Pot
8 Minutes Is All You Need For Poached Chicken in an Instant Pot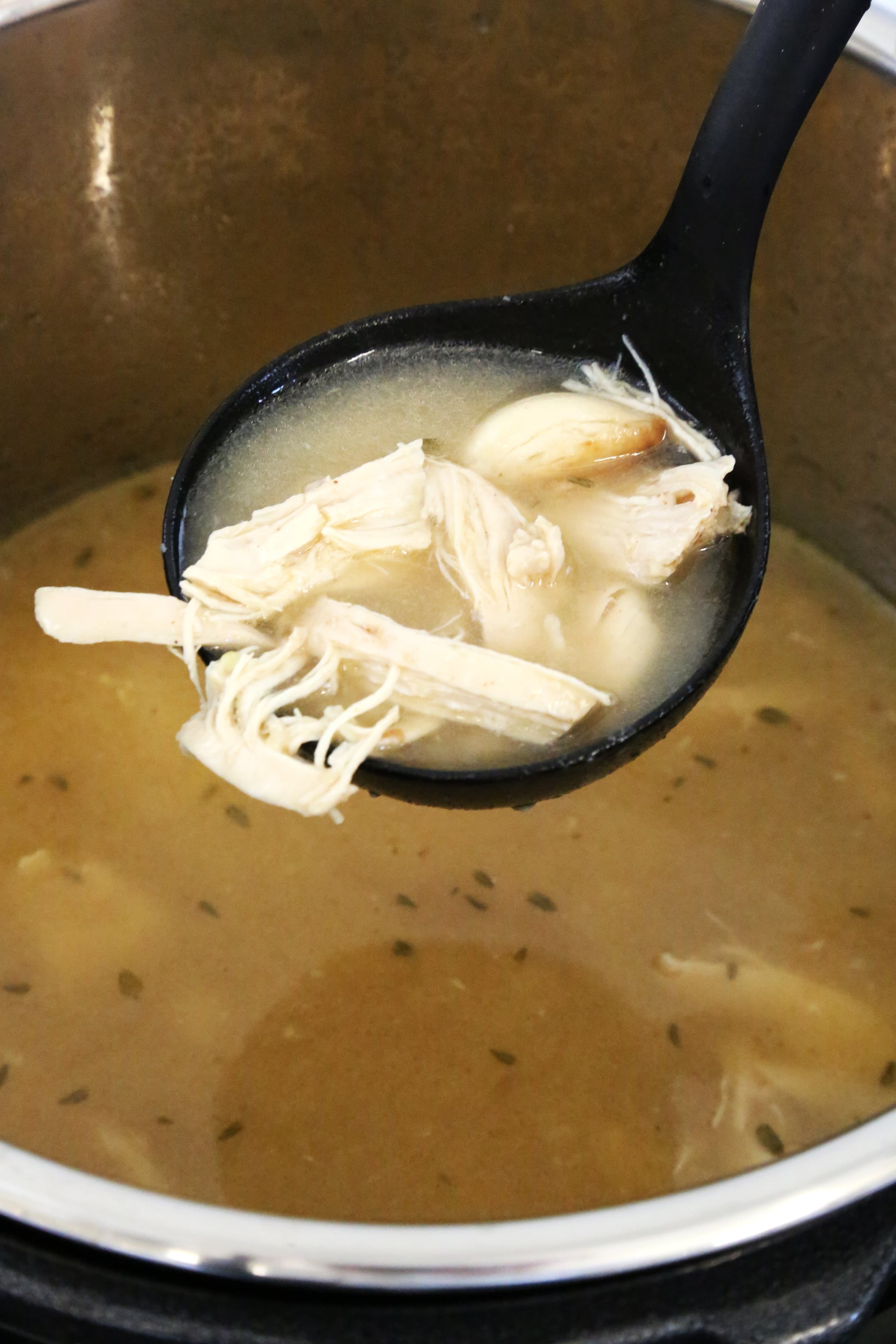 There's so much to love about the Instant Pot, including this technique for poaching chicken in less than 10 minutes. Poaching chicken over the stovetop usually takes around 20-30 minutes, so this is a significant time slasher.
Here's the method:
Fill the Instant Pot a little less than 2/3 full with boneless, skinless chicken. Cover with chicken broth. Add a few cloves of garlic, a few bay leaves, or a sprig of thyme (optional). Do not allow the liquid to exceed the 2/3-full mark. Close the lid as the manual instructs, making sure the pressure release handle is secured in the sealed position.
Press the [Manual] button and use the [+] or [-] buttons to choose 8 minutes of cook time. Once the Instant Pot has finished the cook time, unplug it. Use the "Quick Release" method of opening the cooker by carefully turning the pressure release handle to the "venting" position to let out steam until the float valve drops down. Carefully open the lid.
Remove chicken breasts and place on a cutting board. Shred using two forks or in a stand-up mixer with the paddle attachment.
Return the chicken to the broth and use as a soup base or keep chicken and broth separated, reserving them for other uses.
One you've tried this quick cooking method, you may be inspired to try out these other Instant Pot recipes including our chicken soup with 40 cloves of garlic. Have you tried cooking with the Instant Pot? Share your hacks and cooking tips with us!
Image Source: POPSUGAR Photography / Anna Monette Roberts