How to Cut a Chiffonade
Know Your Techniques: Chiffonade
A chiffonade is an elegant cut of leafy vegetables into long, thin strips. The technique is incredibly simple, and the result is a really beautiful cut or garnish.
Stack three to four leaves of whatever vegetable you're using (I used basil here).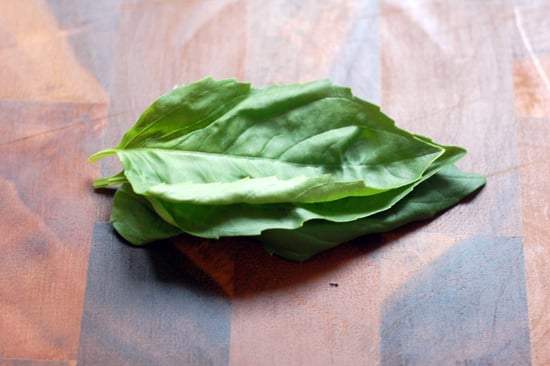 Roll the leaves up tightly, and hold them together at one end.
To see more steps (and photos for each), keep reading.
Using a sharp knife, cut slices from the roll.
You'll end up with a lovely pile of green ribbons, ready to be added to all kinds of dishes.
What dishes do you top with a chiffonade?