How to Cook Pumpkin and Squash in the Instant Pot
The 1 Hack You Have to Try in Your Instant Pot This Fall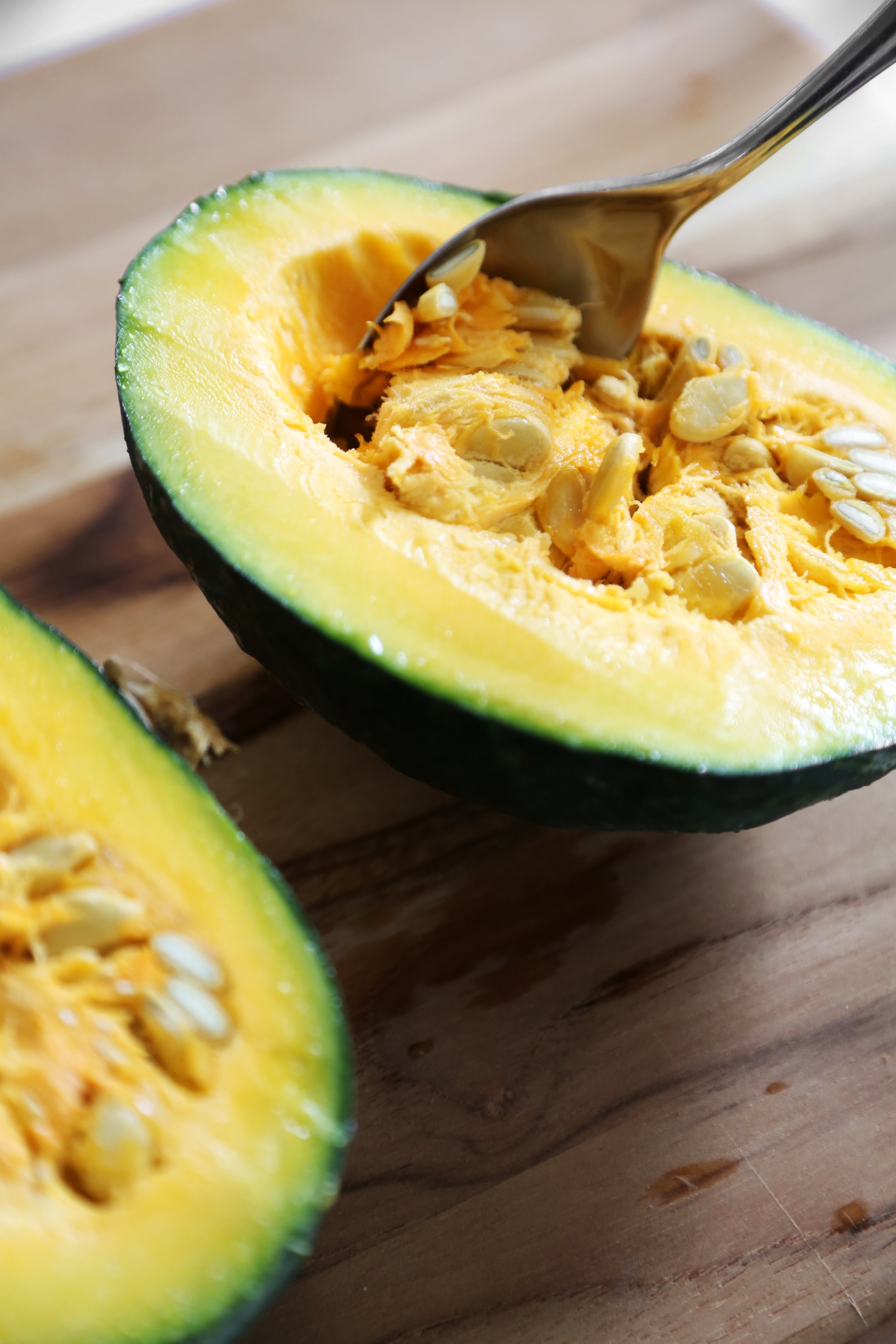 You can't live through Fall without finding yourself hoisting up a few sugar pumpkins and Winter squashes onto the cash register. Nothing beats roasted squash, but the peeling and prep work sucks. Out to find a faster way to make homemade pumpkin purée and cooked squash, I turned to my Instant Pot. Could it transform the tough flesh into something tender in only a matter of minutes? The short answer is yes!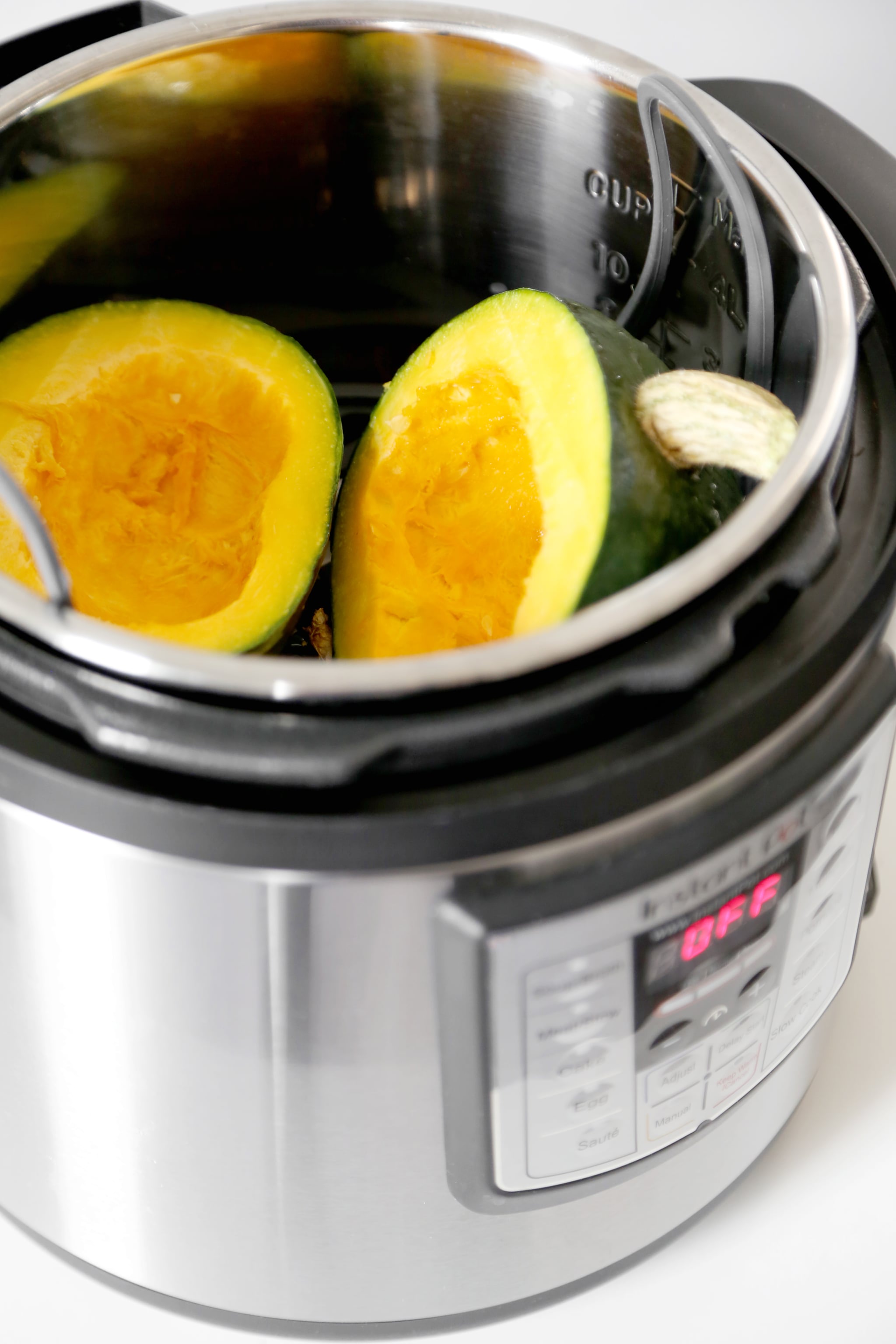 Online, I noticed that some people pressure-cook the whole squash/pumpkin on "Manual" for 12 to 17 minutes. I'm still a new-ish Instant Pot user, and that seemed a little too risky for me to try this time around. The website only offers instructions for peeled and diced squash and pumpkin, but I wanted something in the middle. So I opted for an in-between method, inspired by the blog Paleo Pot. The results turned out ultra tender and easy to scoop out (for puréeing) — just what I was hoping for.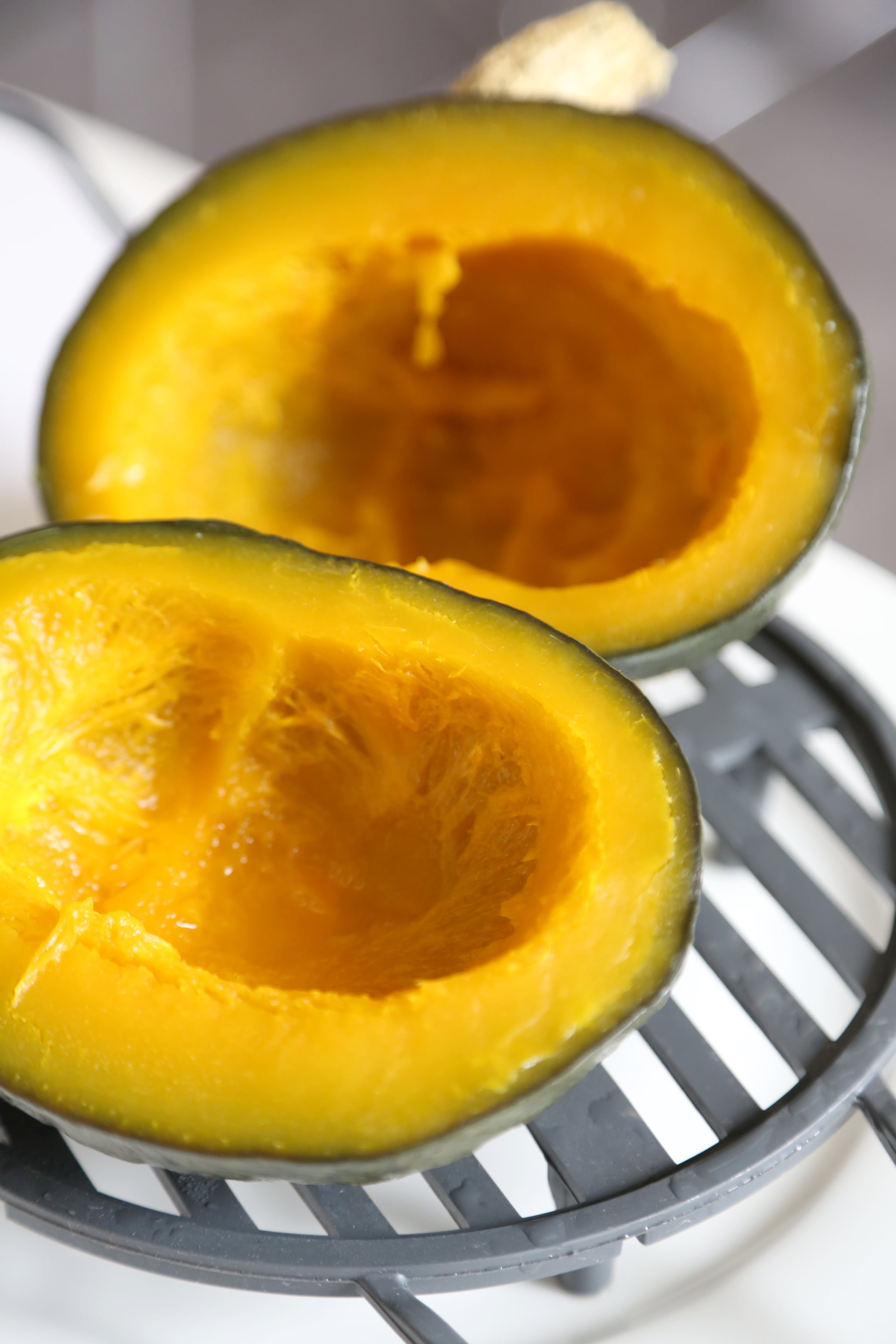 Cut squash or pumpkin in half. Scrape out seeds.
Fill Instant Pot with about 1/2 cup of water. Place trivet inside Instant Pot.
Secure lid. Make sure valve is closed. Set to "Manual" for five minutes.
Release pressure. Carefully open lid. Squash should be easily pierced with a fork. If it's too tough, cook on "Manual" for a few minutes more.
Carefully transfer cooked squash (or pumpkin) to a plate (I held the handles of the rubber trivet). Allow to cool slightly before scooping out.
Image Source: POPSUGAR Photography / Anna Monette Roberts