Favorite Pasta Dishes
Let's Dish: What's Your Favorite Pasta?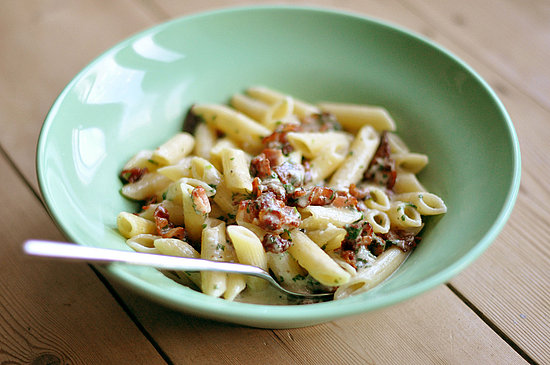 Happy Monday, and happy World Pasta Day! Celebrate by enjoying your favorite kind of pasta at home tonight. I was torn between making two dishes I'd never turn down: linguine with clams and white wine and the Roman classic cacio e pepe. But ultimately, I think I'll be settling in with a bowl of pasta carbonara. After all, there's nothing better than coating al dente bucatini with a gloss of eggs, cheese, and guanciale. What's your favorite kind of pasta?
Source: Flickr User cyclonebill