Celery and Parmesan Salad Recipe
Watch Celery Go From Bland Crudite to Salad Star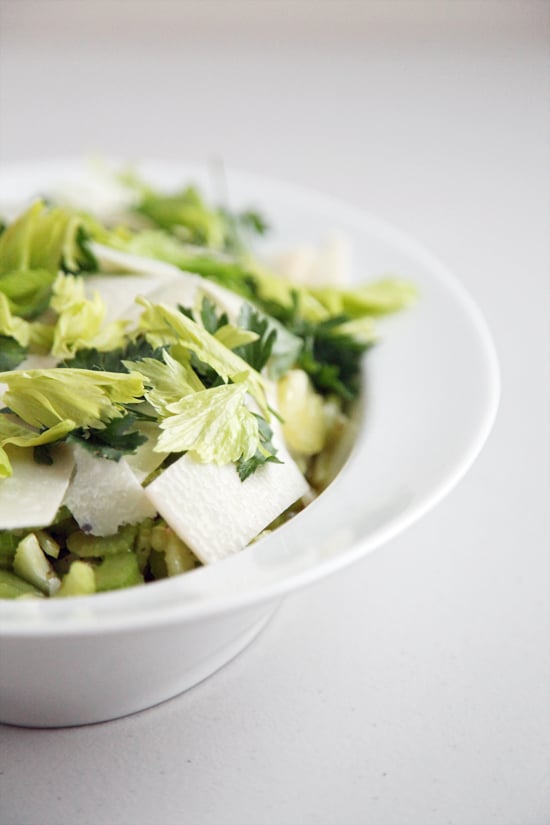 I've never been a huge celery fan, often neglecting the crisp green stalks on crudite platters and the like, but these days, I am in the midst of a celery renaissance of sorts. While I'm still not enamored with the texture of whole raw stalks (too stringy), the flavor is another story, and I truly can't get enough of it when muddled in a cocktail, slowly braised, or, as in the case of this salad, sliced thinly across the grain.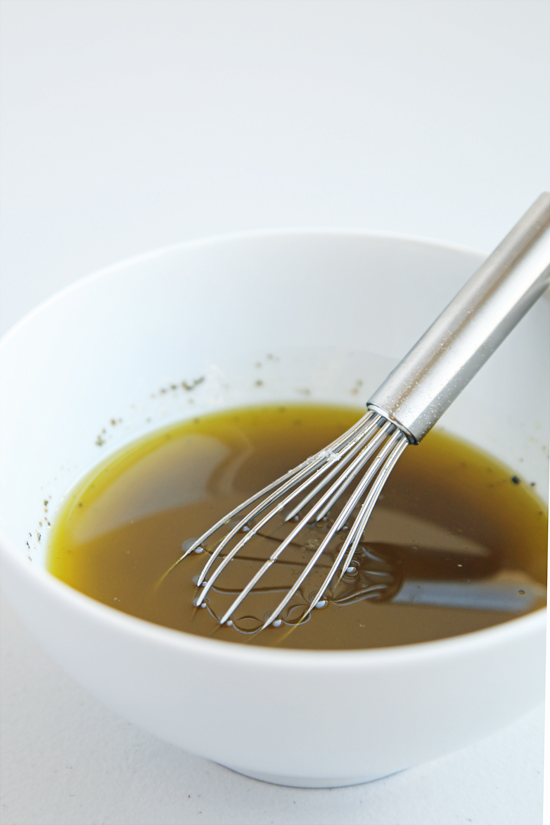 I was immediately drawn to this salad when catching up on an episode of Barefoot Contessa, and, thankfully, Ina did not disappoint. Essentially, this is celery to the Nth degree, minus the stringy texture; razor-thin slivers of the stalk and delicate leaves are bolstered by a celery-seed-flecked dressing.
While I'm fearful of overselling any recipe, this one was one of the highlights of my week . . . celery salad, really! Make it the high point of yours when you keep reading.
Ingredients
1/2 cup extra-virgin olive oil
2 teaspoons finely grated lemon zest
1/4 cup plus 1 tablespoon freshly squeezed lemon juice (from 2-3 lemons)
1 tablespoon finely minced shallot
1 teaspoon celery seed
1/2 teaspoon celery salt
1/2 teaspoon anchovy paste
Kosher salt and freshly cracked black pepper
1 large bunch celery, thinly sliced (about 5 cups), leaves reserved
4-ounce chunk Parmigiano-Reggiano
About 1/2 cup roughly chopped flat leaf parsley
Directions
Drizzle the thinly sliced celery with 1 tablespoon of lemon juice and 1/2 teaspoon salt, toss to coat evenly, and allow to sit for 10 minutes.
Meanwhile, whisk together the olive oil, lemon zest, 1/4 cup lemon juice, shallot, celery seed, celery salt, anchovy paste, 2 teaspoons kosher salt, and 1 teaspoon pepper, in a small mixing bowl. Toss the celery with the dressing, and refrigerate for at least 1 hour, in order to allow the flavors to meld.
Just before serving, top with parmesan shavings, celery leaves, and flat leaf parsley.
Serves 4-6.
Notes:
While the salad should be dressed at least an hour before serving, it will only improve with more time, and makes a fine make-ahead salad — just top with Parmesan, celery leaves, and parsley before eating.
The thinner you can slice the celery, the better, so while a sharp knife works fine, we'd recommend using a mandoline if you have one, as it'll drastically reduce prep time and ensure more uniform slices.
Information
Category

Vegetables, Side Dishes, Salads

Cuisine

North American