Burrito Christmas Ornament
This Is the Ornament Burrito-Lovers Have Been Waiting For — Guac Not Included
As POPSUGAR editors, we independently select and write about stuff we love and think you'll like too. POPSUGAR has affiliate and advertising partnerships so we get revenue from sharing this content and from your purchase.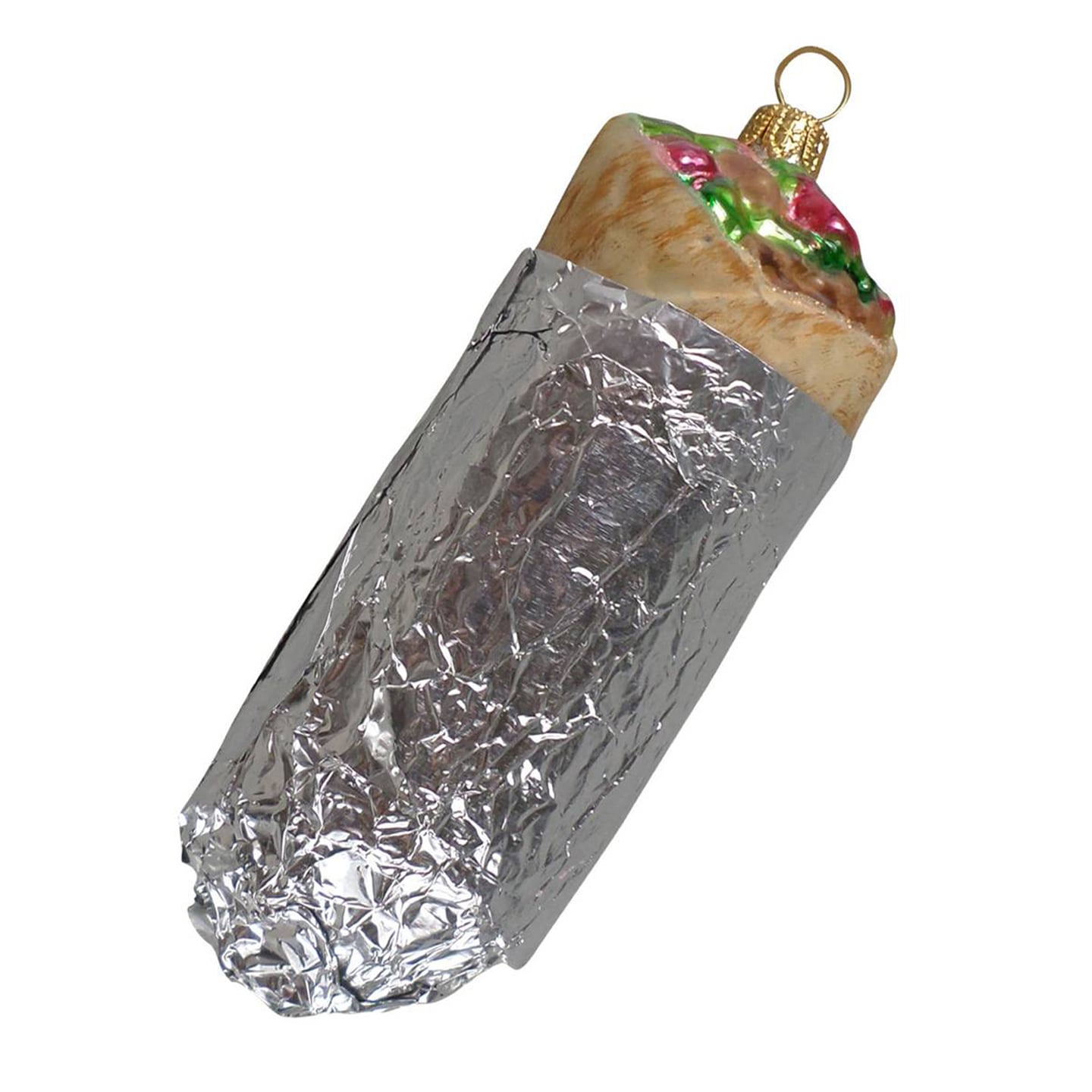 There's officially a Christmas ornament for every type of food-lover on the planet. Nordstrom is currently carrying a Handblown Glass Burrito Ornament ($19), and it's so realistic, it'll make you crave a foil-wrapped burrito just like the one it mimics. Almost $20 is certainly a steeper price to pay for an ornament, but it turns out this is a pretty fancy glass burrito, you guys. Its description reads, "A colorful glass burrito ornament (complete with shiny foil wrapping!) is handblown and hand painted in Poland, dusted with a shimmer of glitter and fitted with a shiny loop for hanging on your holiday tree." That dusting of glitter really is the cherry — or extra cheese, rather — on top.
If you or someone you know would happily eat a burrito every single day, this is the best ornament to get as a gift! As always, you'll have to pay extra for guac if the burrito cravings strike every time you look at your Christmas tree.