Vegan Baking Tips
Here's What You Need to Know About Vegan Baking — Straight From Chef Chloe Coscarelli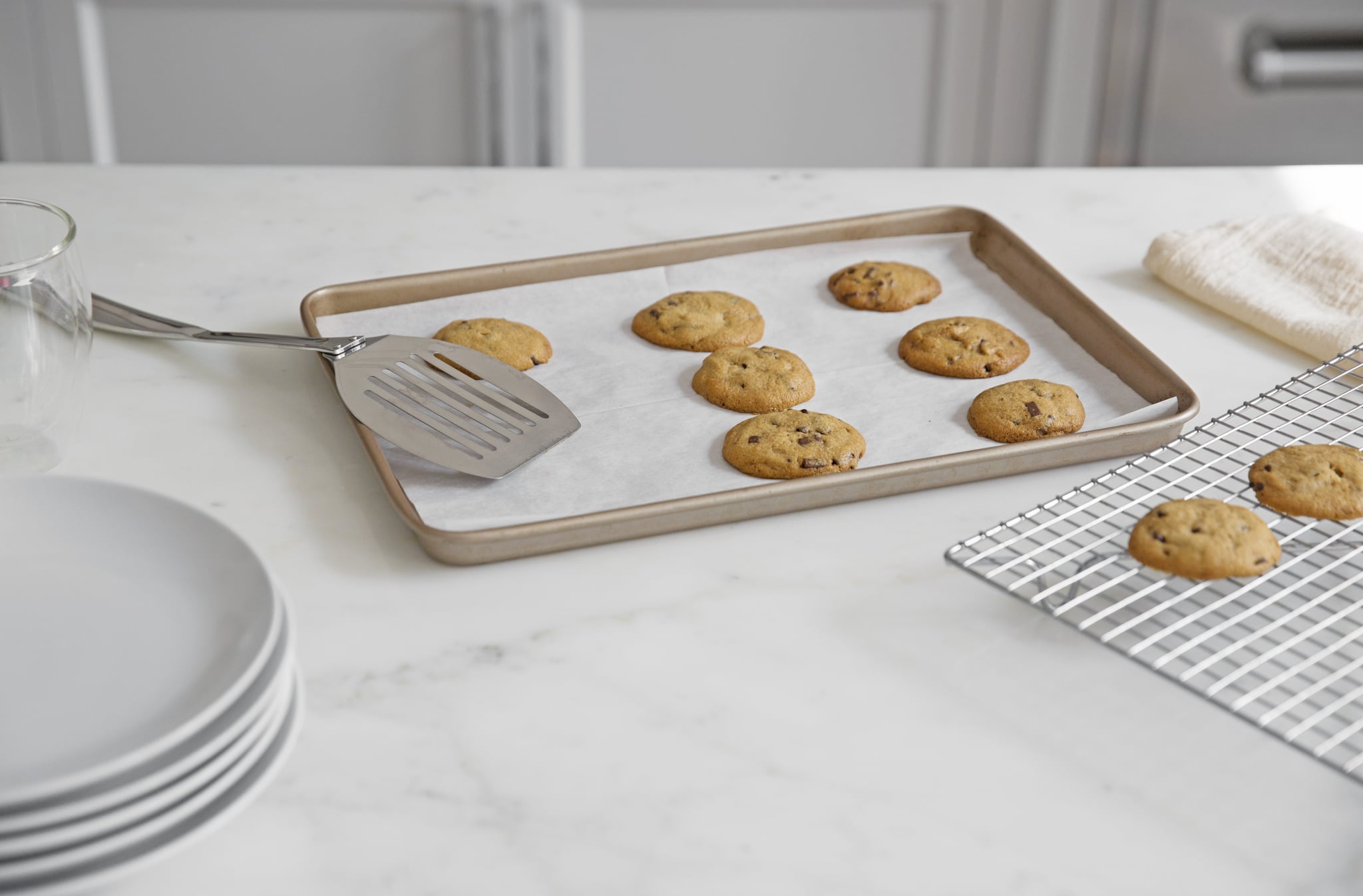 Too many people cringe when they hear a baked good is vegan. Those who aren't familiar with eating vegan might think that a vegan cupcake or cookie won't taste good, but vegan chef Chloe Coscarelli is here to set the record straight and encourage anyone to try out vegan baking. Chloe, who has been vegan for more than half her life, can whip up a multitude of vegan baked goods that taste just as good as something baked conventionally . . . and maybe even better. We asked her for her top tips for getting started with vegan baking, and these are the four things she recommends you keep in mind.
Keep the right staples on hand at all times
Vegan baking really isn't all that different from conventional baking. Once you've mastered the basics, like how to swap ingredients, the process gets easier and easier. Chloe recommends keeping vegan staples on hand, and her favorites include coconut milk — which she calls nature's substitute for heavy cream — instant espresso powder for chocolate recipes, baking powder for leavening, and high-quality dark chocolate. Others obviously include your standard baking ingredients, like applesauce, everything coconut, and agave.
Master the basics
If you know how to bake, switching over to baking vegan recipes should be easy. Chloe said the best place to start is with chocolate chip cookies. "Cookies are simple to bake, delicious to eat, and easy to transport, making the perfect foolproof entry point to vegan baking," she told POPSUGAR.
Know which vegan swaps to make
Like Chloe said, every recipe is different, so if you're creating your own vegan recipes, it might take some trial and error to figure out what vegan swaps you want to make in your recipes. One of Chloe's favorites is using vinegar for eggs in cakes and cupcakes, whether it's white, apple cider, or balsamic vinegar. "I know it sounds strange, but if you replace each egg in a cake recipe with about 1/2 teaspoon baking soda and 1 tablespoon vinegar, the acid and baking soda react and bind the cake together in place of eggs." And don't worry: the vinegar flavor bakes off. Other substitutions for eggs include applesauce, powdered egg replacer, or even flaxseed. When it comes to butter, the substitutions are numerous, from coconut oil to avocado.
Be confident in what you make
The best part about vegan baking, Chloe said, is that it's really hard to mess it up. It's so similar to conventional baking, but you don't have to worry about underbaking things. "You don't have to worry about the batter being unsafe to eat because there are no raw eggs — yes, this means you can eat as much vegan cookie dough as you want," she said.
Image Source: POPSUGAR Photography / Sheila Gim