Tips For Preventing Holiday Weight Gain From Maria Menounos
Start 2014 Right: Maria Menounos on Beating Holiday Weight Gain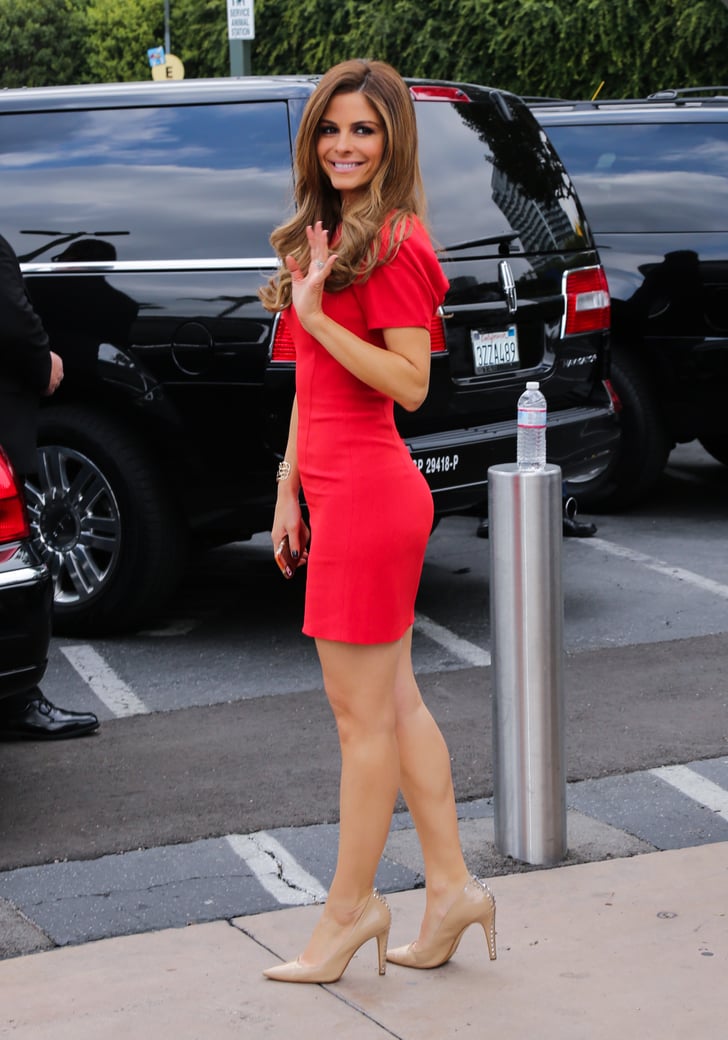 Gaining a pound or two during the month of December may not sound like a lot, but a dedicated habit of pumpkin pie from Thanksgiving to New Year's can mean piled-on pounds as the years go by. Luckily, you don't have to swear off holiday treats or spend hours at the gym in order to participate in this month's celebrations — you just have to make a few smart choices when it counts. For a crash course on enjoying the holidays without an expanding waistline, we spoke to Extra TV host and Ocean Spray spokesperson Maria Menounos, who shed 40 pounds over a decade ago and has kept it off. Maria's newest book, The EveryGirl's Guide to Diet and Fitness ($14, available for preorder) will be published in April, but she shared with us a few of her go-to tips just in time for the holidays. Read on for her practical advice for preventing weight gain this season.
Plan ahead for a feast: Whether it's a Christmas Eve feast with the family or a long night of holiday parties, if you know you're going to be indulging at night, plan ahead, says Maria. "If you know you're going to have a big meal that night, it's better to make sure that throughout the day you keep it simple and clean," she says. Feeling especially nervous that packed-on pounds are in your future? Go for a clean-eating diet a couple of days before the big day, as well as a couple of days after, Maria says, "so you can really splurge and not feel guilty on that day."
Just keep moving: What to do when a packed week doesn't leave time for a gym trip? Just keep moving, Maria advises. "Maintain your steps throughout the day: try to walk as much as you can and at a brisk pace, so that you're burning calories throughout the day." Maria aims for 10,000 steps a day, which is just what most experts recommend you fit into your day.
Drink hot water, not calories: Maria always keep a mug of hot water around — it's one of her favorite tricks for feeling full and energized throughout the day. "Hot water is like magic. It fills you up: it also is detoxifying, de-stressing, and helps digest the food in your stomach," she says. Also, "you'll find yourself eating a little less if you're drinking hot water," she adds. It's not just during the day that she recommends imbibing calorie-free: she even opts for water over juices or alcohol at holiday parties when watching her calorie count. "I save it for the food," she says.