Molly Ringwald's Diet and Exercise Tips For Losing the Baby Weight
Molly Ringwald Goes Green to Lose Weight
I've come to accept that I will always get a little choked up during the Oscars. This year it happened during the touching tribute to John Hughes — director of one of my all-time favorites, The Breakfast Club. It was especially great to see actress Molly Ringwald take the stage to honor her mentor. Like me, most of you thought Molly looked stunning in her purple Todd Thomas gown. Looking at her on stage, it was hard to believe that she gave birth to twins just eight months ago! The actress shared with People magazine that the key to slimming down for her was to keep everything in moderation.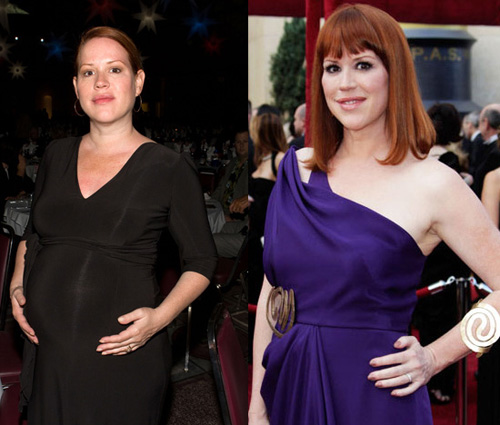 To find out how Molly lost the weight, read more.
Molly also may be getting into the St. Patrick's Day spirit early, admitting that her day isn't complete without some green.
"I try to make sure that I eat something green. I think that's just a really good rule of thumb. I love all different kinds of vegetables, but the green ones are generally the best for you and the best for your diet."
While I think it's best to get a rainbow of colors on your plate, Molly is on to something — leafy green veggies are packed with vitamin A, folate, and potassium. Molly waited until her twins were 6 weeks old before she started to lose the weight, and made a decision to take things slow.
"Just dieting basically, and it wasn't even like a really strict diet. It was more just a sensible diet, cutting down on sweets and upping the vegetables and protein, less starch, and I just worked out a lot, I'd say about three or four times a week."