Amy's Kitchen Recall
Amy's Kitchen Recalls Over 70,000 Products Because of Possible Health Risk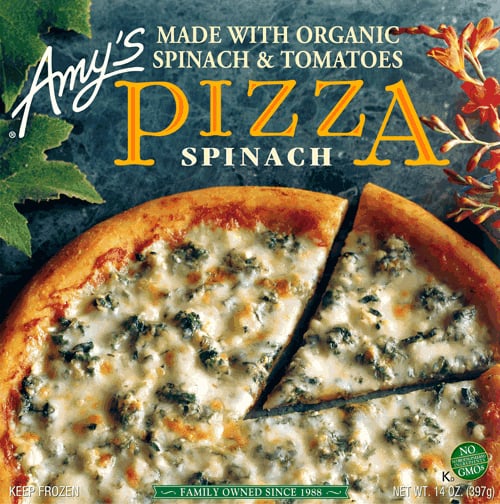 You're going to want to toss certain foods you might have from organic brand Amy's Kitchen. The family-owned company based in Petaluma, CA, has voluntarily recalled 73,897 cases of products that contain organic spinach from a supplier that claims there might be the presence of Listeria monocytogenes, an organism that can cause serious and sometimes fatal infections in young children, frail or elderly people, and others with weakened immune systems.
Listeriosis is a serious infection caused by eating food that's contaminated with the bacterium Listeria monocytogen. The bacterium survives in soil and water, which explains why it is sometimes found in produce — there have been Listeria-related recalls for apples and cantaloupe in the past that resulted in a high number of illnesses and some deaths.
The FDA's official press release states that Amy's Kitchen has not received any illness complaints but is recalling the list of products out of caution. Among the recalled products are the vegetable lasagna, spinach pizza, and gluten-free tofu scramble breakfast wrap. You can either throw your items out or return them to the store where they were purchased for an exchange or full refund. Amy's Kitchen has noted that not all items with spinach are at risk of the bacteria — only the specific items listed. Here's a complete list of the recalled products.