Supermodels at 2013 MTV VMAs
Which Supermodel Rocked the Hardest at the VMAs?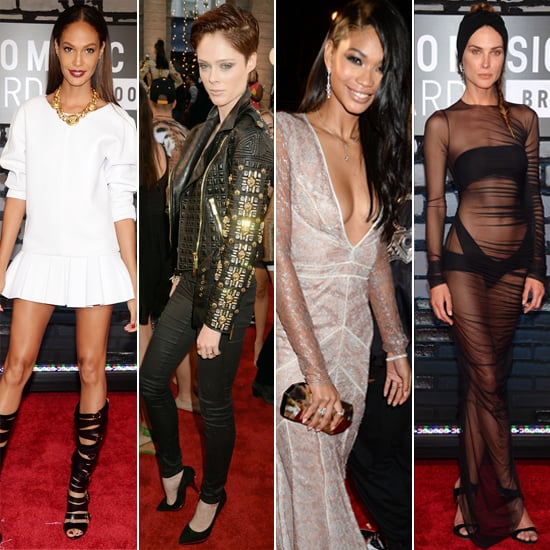 Wherever there are rock stars, there are sure to be supermodels. And the MTV Video Music Awards on Sunday were no exception. Four of the biggest names in the business — Joan Smalls, Coco Rocha, Chanel Iman, and Erin Wasson — showed up to the event in Brooklyn, and each of them had distinctly different looks on the red carpet.
While Smalls chose a minimal white ensemble from Viktor & Rolf's Fall 2013 collection, Rocha looked tough in a leather jacket by designer Fausto Puglisi, embellished with rhinestones and interesting quilting. Iman chose a much sweeter look, wearing a metallic lace gown with long sleeves and a plunging neckline by J. Mendel. As for Wasson? She wore a long-sleeved dress, too, albeit a sheer one that exposed a lot of skin. Which of these three different looks was your favorite? Tell us in the poll below.