Maggie Rizer Interview at 2011 Fall New York Fashion Week
Fab Interview! Front-Row Chat With Maggie Rizer at BCBGMAXAZRIA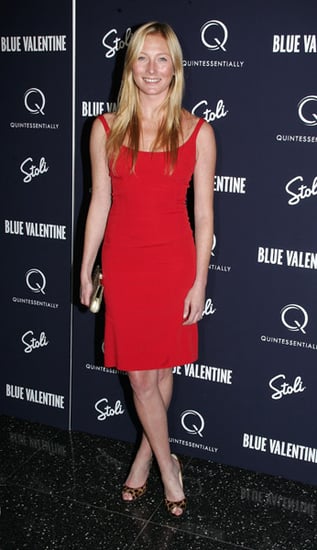 We've chatted with Maggie Rizer before, but we once again caught up with the fresh-faced, all-American model who sat front and center at this morning's BCBGMAXAZRIA show alongside Kelly Rowland, Jennifer Love Hewitt, and Ashanti. She answered our questions before the show began and revealed her personal style, favorite designers, and what shows she's looking forward to:
FabSugar: How would you describe your personal style?
Maggie Rizer: Eclectic. Artistic but wearable, like I have all-American style but I love Yohji Yamamoto.
FS: Who are some of your favorite designers?
MR: Yohji, again. Nicolas Ghesquiere [of Balenciaga], Anna Sui.
FS: What shows are you looking forward to?
MR: I'm excited to see Rebecca Taylor. It's so pretty!
FS: What projects are you working on, since you're not doing runway anymore?
MR: A few things here and there. I live in San Francisco now with my husband.
FS: We love San Francisco!
MR: Oh me too! It's so beautiful! We go up to Napa, Mendocino.
FS: Pt. Reyes?
MR: Yes, totally. We were just there. My husband is a sailboat racer so we love being near the water.
FS: Are you a sailor too?
MR: No, I'm horrible! I don't like manual labor.
FS: If you weren't a model, what would you be?
MR: I always wanted to be a veterinarian. But I'm really glad I'm a model!