Lara Stone Pregant in i-D Magazine - Picture
Lara Stone's New Pregnancy Photo Has Love Written All Over It
Lara Stone hasn't said much about her pregnancy since November, when her husband David Walliams announced they were having their first child. But in this just revealed photo, Stone looks great pregnant and in "love."
The image, originally taken for an i-D Magazine piece about yoga teacher Nadia Airan, features Stone wearing one of Airan's tank tops emblazoned with the word "Love." The model is glowing, and the tank's knit fabric shows off her growing stomach. There's no word yet on Stone's due date, but judging by the pic below, pregnancy definitely seems to agree with her.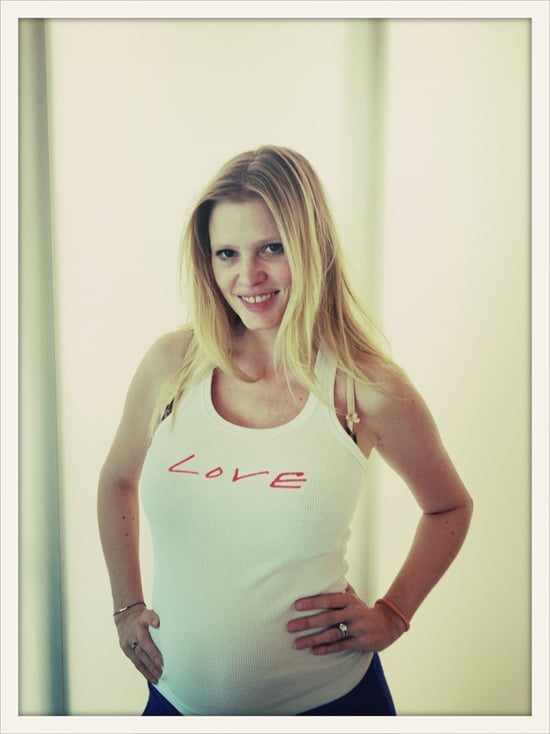 Photo via i-D Magazine.