Kendall Jenner Love Magazine Quote About Models Controversy
Kendall Jenner Responds to That Controversial Interview With a Message For Her Peers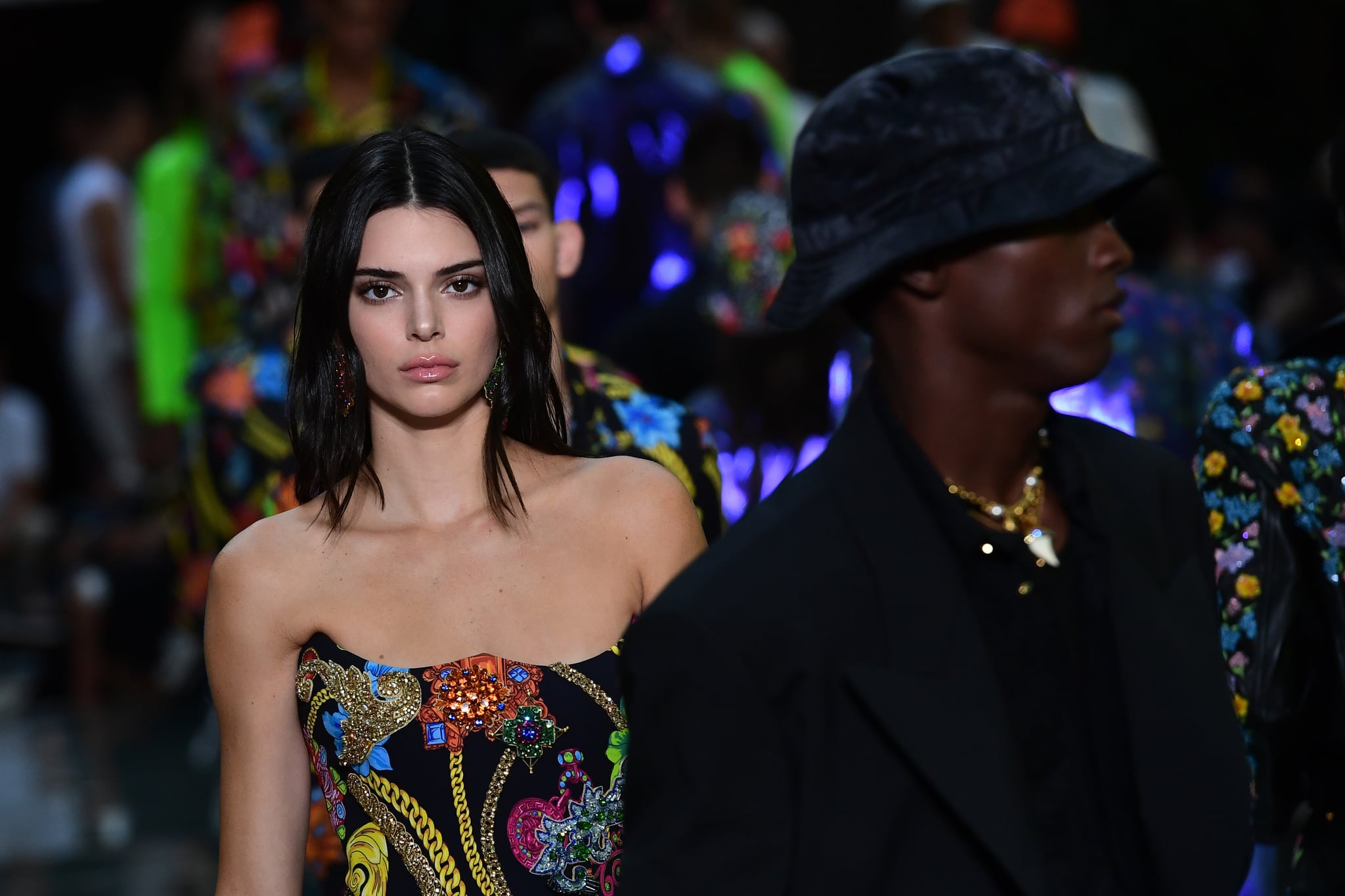 Update, Aug. 21, 2018: Kendall Jenner released the following statement in a series of tweets:
I was misrepresented in a recent interview over the wknd & it's important to clarify the meaning. It was intended to be entirely complimentary but unfortunately, my words were twisted & taken out of context. I want to be clear. The respect that I have for my peers is immeasurable! I get to experience first hand their tireless commitment, their work ethic, the endless days, the lack of sleep, separation from family and friends, stress of traveling, the toll on physical and mental health, yet they still make it all look effortless and beautiful. I'm inspired by so many of these people I have had the good fortune to work alongside! There's no way I could EVER hate on that. I want everyone to win. SLAY ALWAYS. Cultivate kindness today and always.
Original post: Kendall Jenner is the target of some backlash following a recent comment about how many runway shows she's willing to book during an average fashion season. In an interview for Love's Fall 2018 issue, the 22-year-old model said she has to be "selective" about the number of runway shows she does for the sake of her well-being. Now, several models have come forward to say that turning down jobs is not always a feasible option.
The quote that started it all read as follows: "Since the beginning we've been super selective about what shows I would do. I was never one of those girls who would do like 30 shows a season or whatever the f*ck those girls do." Kendall added, "More power to 'em. But I had a million jobs, not only catwalks but everything else. The whole combination was very overwhelming, and I started to freak out a little bit and needed to take a step back."
The comment quickly became a point of contention for other working models — many of whom have pointed out that her family name has helped her ascent to becoming the world's highest paid model. Fellow model Daria Strokous was one of the first to publicly criticize Kendall's comment. On Instagram Stories, she wrote, "'Whatever the f*ck those girls do' is do their very best to make their way up AND try to make some money so that they can provide for themselves and their families."
Leomie Anderson, who walked the Victoria's Secret Fashion Show along with Kendall in 2015, had a similar response. On Twitter, she said, "I'm shocked but not surprised by this attitude. Not everyone gets to skip castings, get paid more than everyone else and generally work less."
Following the uproar, Kendall's rep released a statement to Harper's Bazaar. She said, "It's not what she meant. The quote was taken out of context. Mid-thought she realized the number of shows some models walk a season is closer to 80. The point was that it's their path and 'the more power to them.' She admires their hard work and dedication. It's an accomplishment."