Meghan Trainor and Daryl Sabara's Baby Says "I Love You"
Meghan Trainor Understandably Freaked When It Sounded Like Her 4-Month-Old Said "I Love You"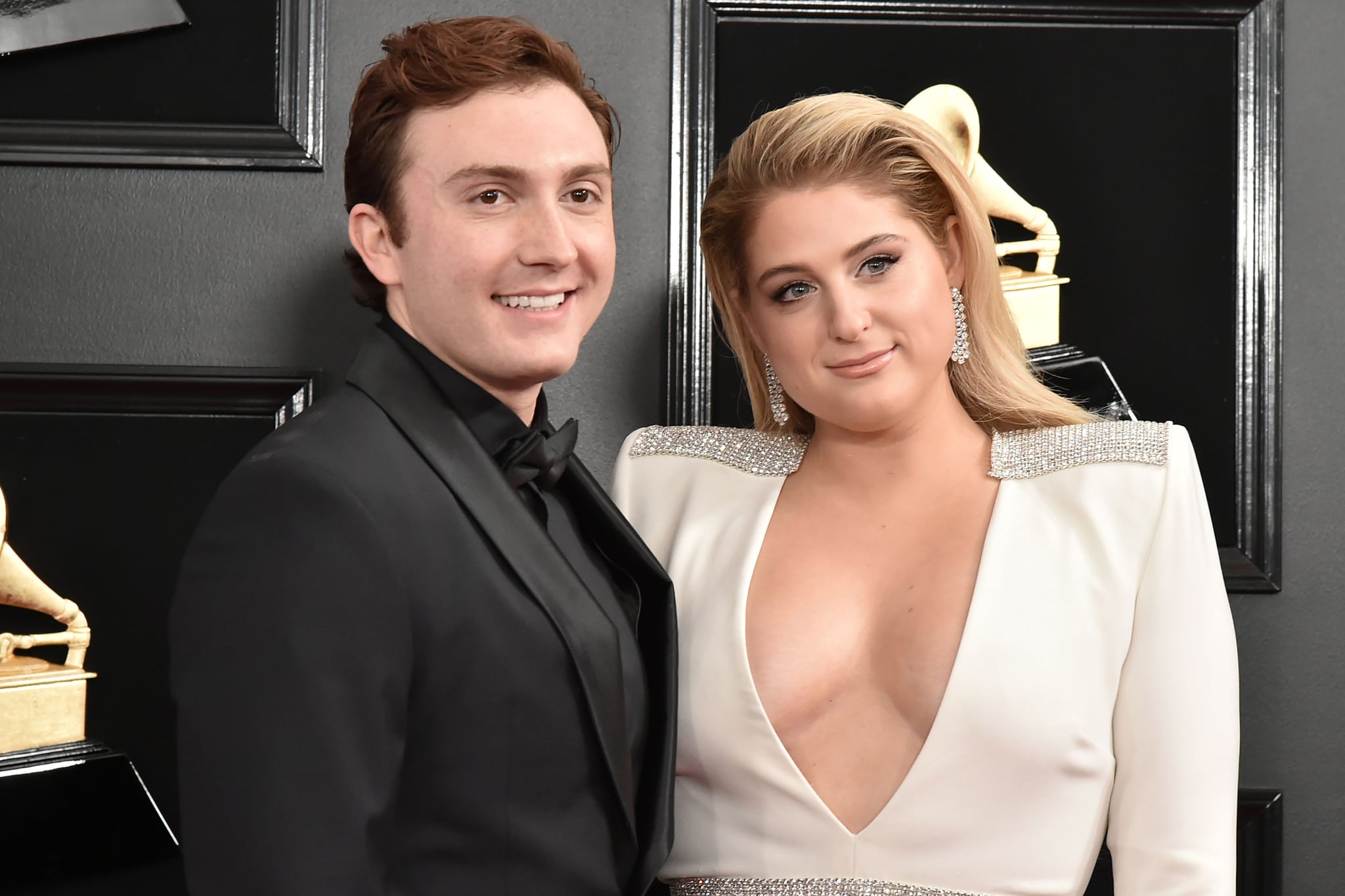 Image Source: Getty / David Crotty
Is Meghan Trainor and Daryl Sabara's baby already talking? Well, he's certainly trying! Proud mom Meghan recently shared a video of their 4-month-old son, Riley, attempting to say "I love you" in honor of Daryl's birthday. "You'll never know how much we love you," she captioned the clip.
In Meghan's video, both parents were giving their love and attention to little Riley before he babbled back something that sounded a lot like "I love you." Understandably, she and Daryl started freaking out — so much so that their baby got a little stunned and almost started to cry. "We're gonna count it!" Meghan cheered before comforting her startled son. How sweet!
Meghan and Daryl welcomed Riley into the world on Feb. 8. Since becoming a family of three, they've shared plenty of adorable moments together, including the video ahead. Watch to see Riley's cuteness for yourself. We're totally counting this as three little words, by the way.