JAY-Z Talks About Parenting With Beyoncé in Rare Interview
In a Rare Interview, JAY-Z Shares His and Beyoncé's Most Important Parenting Tip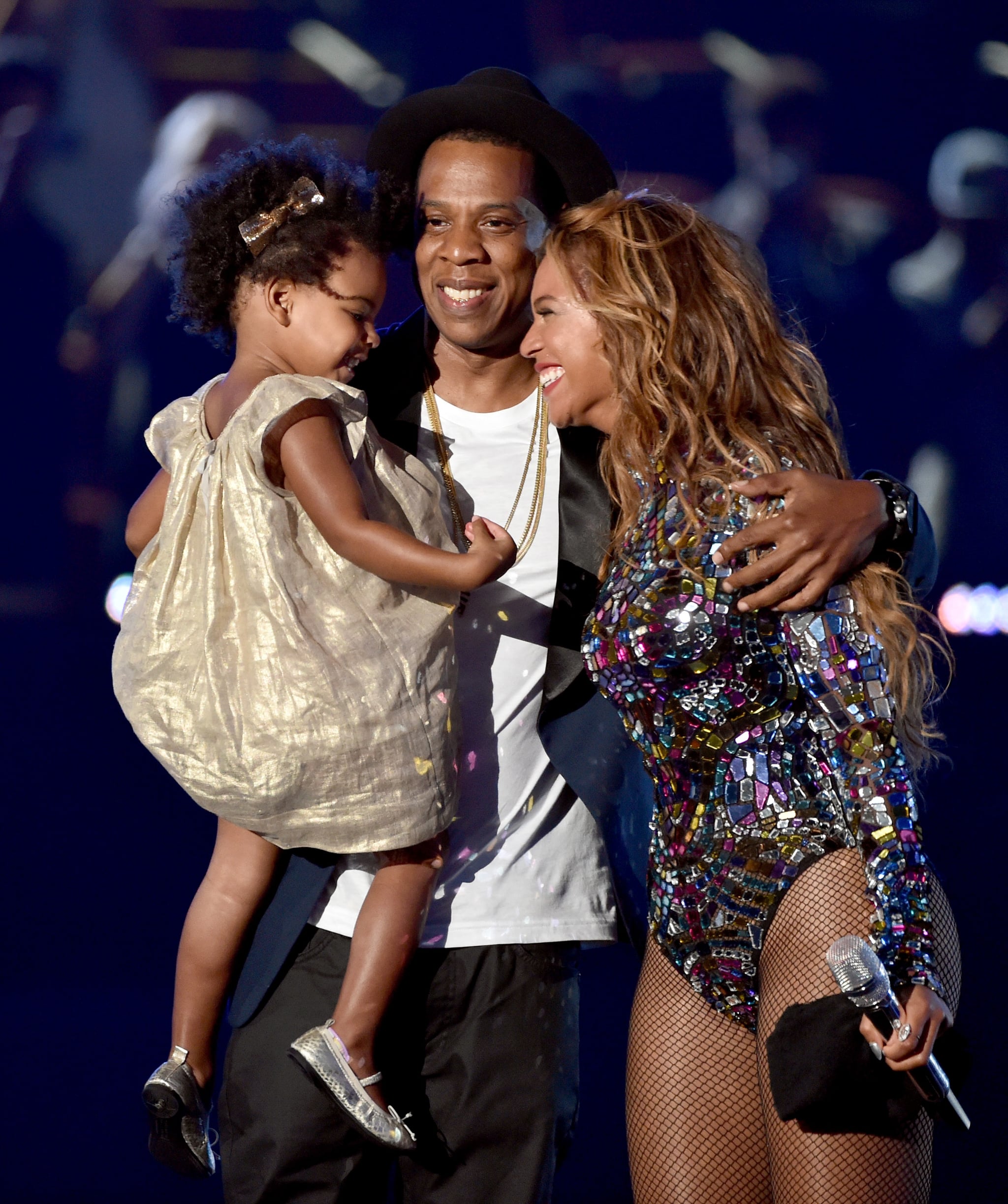 Image Source: Getty / Kevin Winter / MTV1415
It's a knee-jerk reaction to assume that the kids of celebrities will grow up to be into music, acting, sports, or whichever other categories their parents' jobs fit into, but JAY-Z and Beyoncé are not assuming anything about their three kids' interests. In a rare interview with The Sunday Times, the 51-year-old rapper shared his and Beyoncé's most important parenting tip, as well as his philosophy for how to best support his children.
"Feeling loved is the most important thing a child needs, you know? Not 'Here's this business that I'm going to hand over to you, that I'm creating for you,'" JAY-Z said. "What if my child doesn't want to be in music or sports? I have no idea, right? But as long as your child feels supported, and feels loved, I think anything is possible."
JAY-Z and Beyoncé share a 9-year-old daughter, Blue Ivy, and 3-year-old twins, Rumi and Sir. And while all three children are largely kept off of social media and out of photos, we do know quite a bit about Blue's potential interests and aspirations, and that she, at least for now, seems to be following in her mama's footsteps.
In March, Blue became the second-youngest person to ever win a Grammy when the 9-year-old took home the award for best music video for her contributions to "Brown Skin Girl" from Beyoncé's Disney+ film Black Is King. She's also won an NAACP Image Award, a BET Award, an Ashford & Simpson Songwriter's Award, and a Soul Train Award, all for "Brown Skin Girl."
An impressive résumé for a 9-year-old! It's unclear if Blue will continue down the music and entertainment path like her parents, but JAY-Z says that his and Bey's goal is to "just make sure we provide a loving environment, be very attentive to who they want to be." The father of three continued, "It's easy for us, as human beings, to want our children to do certain things, but we have no idea. We're just guides."