Aja Naomi King Is Pregnant With Her First Child
Aja Naomi King Is Expecting Her First Child: "This Beautiful Journey Has Not Been Devoid of Heartbreak"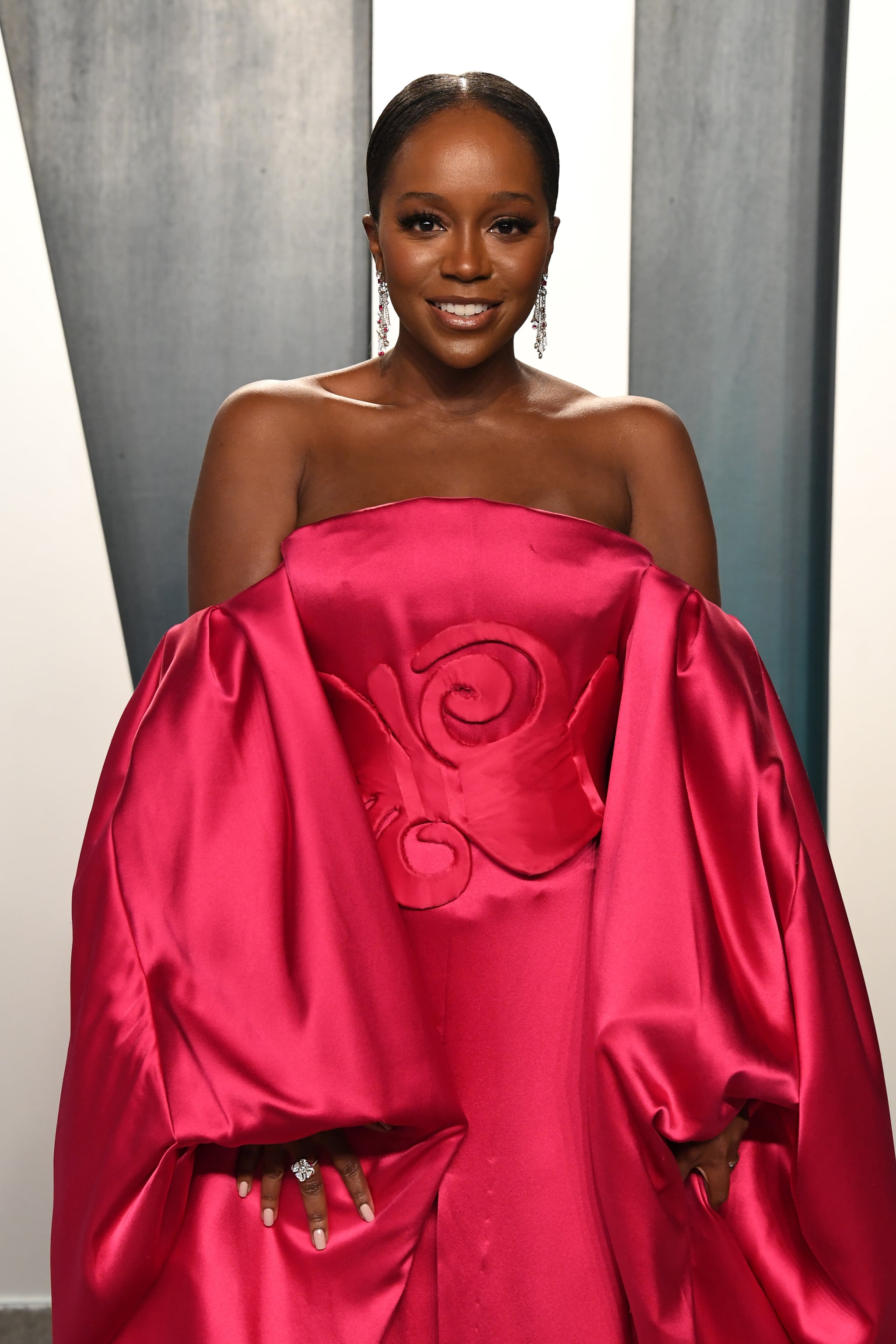 Aja Naomi King wants us to stop comparing our pain like it's "an Olympic sport." On March 11, the How to Get Away With Murder actress shared the beautiful news that she's expecting her first child, a rainbow baby, and she opened up about her journey to get there. In an Instagram post, Aja wrote that she suffered two miscarriages previously, and explained why it's so important for women to have these conversations and, in turn, help others know they're not alone. "I really can't begin to express the fullness of our immense joy to be welcoming a baby into our family," she wrote. "With that I also want to express that this beautiful journey has not been devoid of heartbreak. This is my beautiful little rainbow baby."
She continued, "At first I wasn't sure about sharing my experience because I felt like so many other people had way worse experiences than I did, but I realized that I can't treat pain like an Olympic sport, as if it's a competition and only those who have the worst stories win the right to talk about it. No matter the size of it in your mind, pain is pain and loss is loss, whatever the degree. And once you are touched by it, it stays with you forever."
Aja's beautifully vulnerable post touched upon the fact that having a rainbow baby requires acceptance. Acceptance that she and the baby are both healthy and "that this beautiful gift will remain." She perfectly captures the juxtaposition of her excitement with her feelings of loss, and it's something that so many people can find solace in. Read her full post on Instagram.