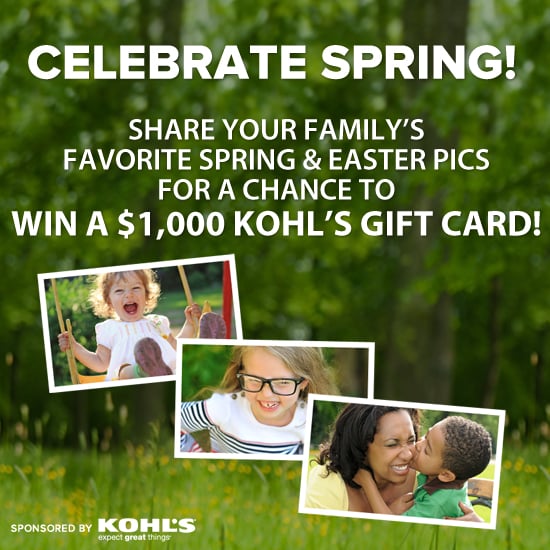 After a long season indoors, there's nothing more rewarding than getting out into the fresh air and sunshine with the ones you love. From feeding the ducks with your toddler, to flying a kite with your 7-year-old, to hosting a festive Easter egg hunt for all the cousins, opportunities for family fun are in full bloom this season — and we want to see how you make the most of them!
Capture your favorite Spring moment with the family, and share a picture with us here. The most memorable (or memorably adorable) photo will earn a $1,000 Kohl's gift card!
To enter, simply fill out your name and email address and upload your photo here. Whether you're our big winner or not, you're sure to have a great time, capture some cherished memories, and create lots of smiles all around.