Share a Photo of Your Favorite Father Figure — You Could Win a $1,000 Kohl's Gift Card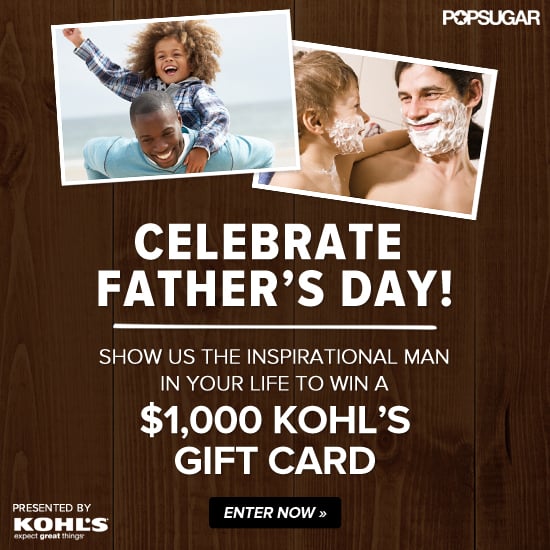 The world is filled with different kinds of dads — sports-loving dads, buttoned-up dads, rock 'n' roll dads, I-can-fix-anything dads. Some dads are always around, some are frequently traveling, and some you don't have the chance to see as often as you'd like. But in the eyes of his "little girl," all that really counts is how he's been there when it mattered — as a caregiver, a role model, or even as a shoulder to cry on.
With Father's Day just around the corner (June 16), we want to see photos of the most inspirational man in your life, whether it's your personal Daddy Dearest, or the amazing father to your own children. And by sharing your favorite snapshot with us, you can evoke more than great memories — you could win a $1,000 Kohl's gift card!
To enter, simply fill out your name and email address and upload your photo here. And now that you've got Dad on the brain, check out the Father's Day Gift Shop at kohls.com, where you'll find the best gifts including golf and workout gear, razors and cologne, cool gadgets, and much more.
Official Rules