Sandra Bullock's Speech About Her Kids at 2019 MTV Awards
Sandra Bullock's MTV Awards Speech Will Make You Laugh, Cry, and Want to Call Your Mom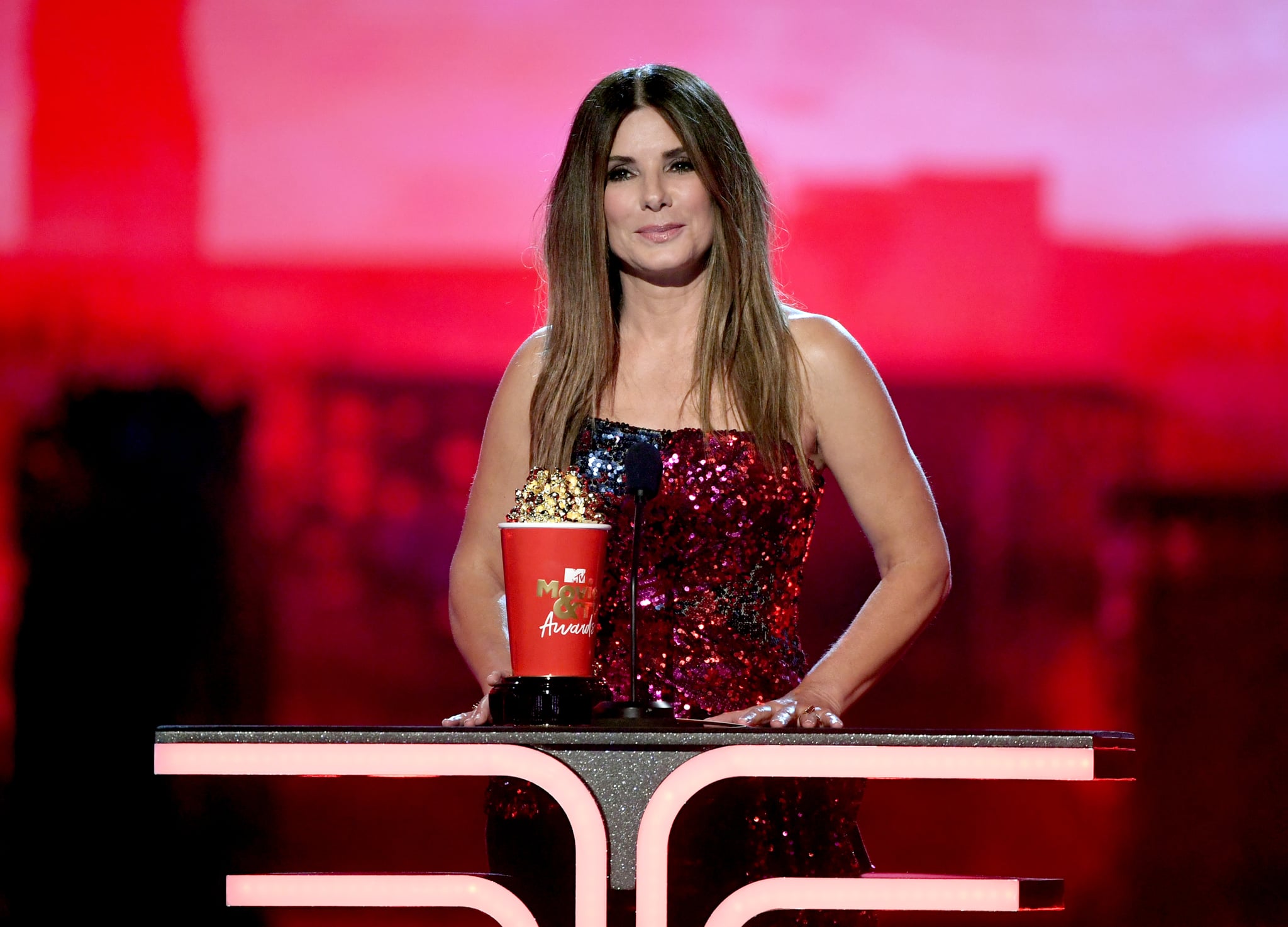 Image Source: Getty / Kevin Winter
Even when accepting an award for her performance in Netflix's terrifying Bird Box, Sandra Bullock found a way to turn her speech into a real tearjerker. After winning the award for most frightened performance at the 2019 MTV Movie & TV Awards, the actress took the opportunity to share an incredible anecdote about how her two children had actually inspired her to take on the horror film because it was about family. Well, among other things. She joked, "I would first like to thank Netflix for allowing us to make an educational video on the horrors of parenting."
Is it too late for Sandra Bullock to adopt me?! #MTVAwards pic.twitter.com/Qx6sUB9Xbx

— MTV (@MTV) June 18, 2019
Sandra went to share what she told her children: "I wanted you to see what being a family looks like. Sometimes you're born into a family, sometimes you need to go find it, sometimes it finds you, but no matter how it comes together, when it does, family is what you fight for, family is what you protect, and what you saw in that movie is what your mommy would do for you." Watch the touching speech above, and just wait until you hear her son's brutal response.