Pixar Up Bird Show at Walt Disney World
Wilderness Explorers, Russell and Dug Are Getting Their Own Bird Show at Disney World!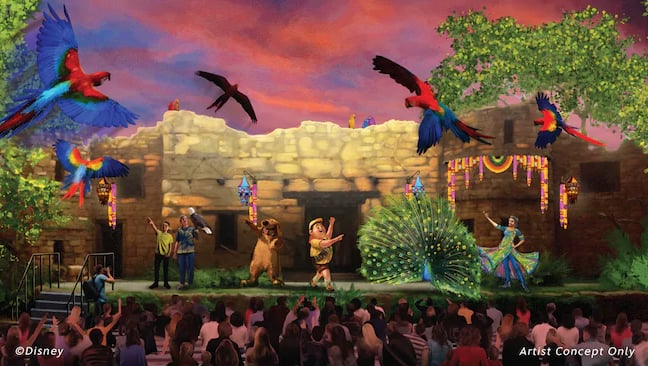 Get excited, Wilderness Explorers! An all-new show called Up! A Great Bird Adventure is coming to Disney World this April. Park-goers of all ages can see Russell, Dug, and pals over at Animal Kingdom for a "unique birding experience," featuring a close-up of species from all around the world.
Senior Wilderness Explorer Anika will educate guests on magnificent winged creatures, including the marabou stork, whose wings span an impressive 10 feet! And who knows, maybe Kevin the snipe (who we learned is actually a girl) will even make a surprise appearance. The 25-minute show will run all day starting April 22.
"Adventure is out there!"