Parenting Post-Divorce or Separation
Parenting Post-Separation: How Much Togetherness Is Too Much?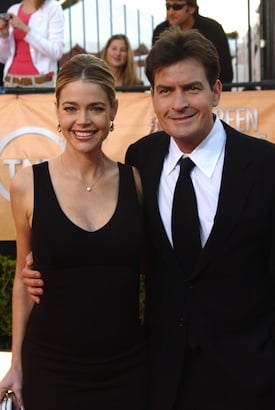 If you're divorced or separated, how often do you interact with your ex in front of your kids? Family dinners? Weekend outings? Family vacations? How much is too much?
Denise Richards recently shared a February recap of personal family photos on her blog in which she and Charlie Sheen are shown happily posing with their girls. Charlie brought the family to Atlanta, where Denise spent the month filming a Tyler Perry film. They celebrated her birthday, visited the Georgia Aquarium, and made the trip back to LA together, looking every bit the happy family. Pre-Charlie and Denise, Demi Moore and Bruce Willis were Hollywood's coparenting couple to emulate. Is this trend amongst divorced celeb couples unrealistic or unhealthy? We want to hear your take!