Car Seat Rules For Children, Tweens, and Teens
Disallowing Your Tween to Sit in the Front Seat Isn't About Privilege, It's About Their Bone Structure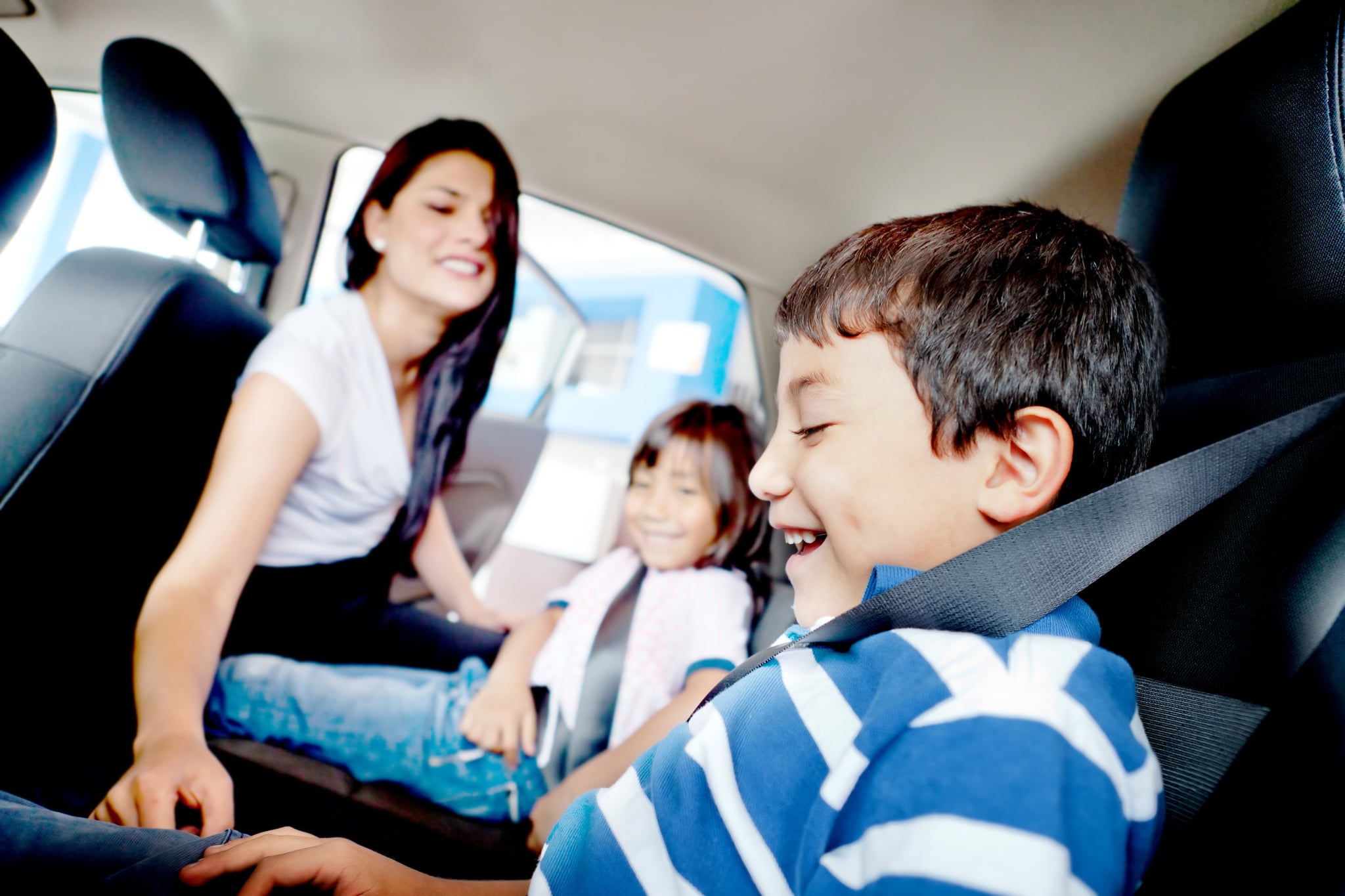 It's a teenage right of passage to finally be allowed to sit in the front seat of Mom or Dad's car, but many parents give this right to their tweens early, allowing children under the age of 13 to have ultimate control of the radio within close proximity to the three most dangerous parts of the car — the windshield, dashboard, and air bags.
While all tweens want to sit in the front seat, this isn't just another rule for them to follow "because you said so." It's an actual medical recommendation that no child under the age of 13 sit in the front because the strongest bones in their bodies — the hip bone and breast bone — are still not fully developed.
Front seat belts are designed to sit low on an adult's hips and across their breast bone, helping to keep them from being ejected from the car, and to slow the speed in which they come to a complete stop — but that impact takes its toll, and an underdeveloped tween could be seriously hurt in the event of a crash. Even if your tween is the same size as their older sibling, a teenage friend, or even you, the inside of their body just isn't there yet.
Here are some things you can do to make sure your children are safe in the car:
Infants and toddlers up to age 2 should be in a rear-facing car seat until they reach the manufacturer's height and weight requirement to turn it forward.
Toddlers and preschoolers should be restrained in a forward-facing car seat with a harness until they reach the max weight and height based on the car seat manufacturer.
School-age children should be in a booster seat that positions their seatbelt properly until the vehicle's seat belt fits properly — typically when they're about 4'9" in height.
Children under 13 who have reached the 4'9" mark should be properly restrained in the rear seats with both parts of the seatbelt secured — none of that behind-the-shoulder business!
Children 13 years of age and older, and taller than 4'9", may sit in the front seat if properly secured.
While most of these recommendations are based more on size rather than age, that front seat rule is completely in relation to your kiddo's birthday. So keep tweens safe and out of the front seat — they'll whine about it for a few more years, but it'll be worth the headache.