Alyssa Milano Tweets About Kim Kardashian's Nude Photos
Alyssa Milano Has Some Choice Words About Kim Kardashian's Photo Spread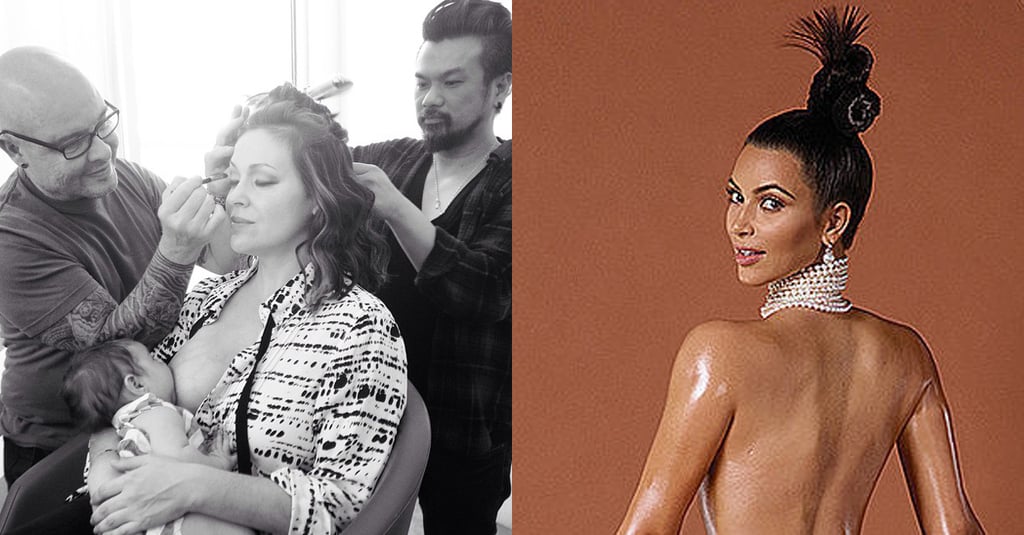 Jaws dropped last week when Kim Kardashian decided to bare all for a Paper magazine photo shoot, including that of actress Alyssa Milano. But the Mistresses star and mother of two wasn't shocked so much by the pictures but rather people's reactions to them. Milano shared her thoughts on Twitter, writing:
Wait! I don't get it. No disrespect to Kim but... people are offended by my breastfeeding selfies & are fine with her (amazing) booty cover?

— Alyssa Milano (@Alyssa_Milano) November 12, 2014
Milano is referring to the backlash she received after sharing two breastfeeding selfies on Instagram earlier this month. Though to be fair, Kim's Internet-breaking photos weren't without some controversy. Several celebrities spoke out against the images, including Glee star Naya Rivera, who noted that the reality star is "someone's mother" and should think before she strips down.
Do you think the two photos are comparable? Share your thoughts in the poll and comment section below.
Source: Instagram user milano_alyssa and Paper Magazine / Jean-Paul Goude