Where Is Anna Delvey in 2019?
Here's What Scammer Anna Delvey — Netflix's Latest TV Subject — Is Doing Now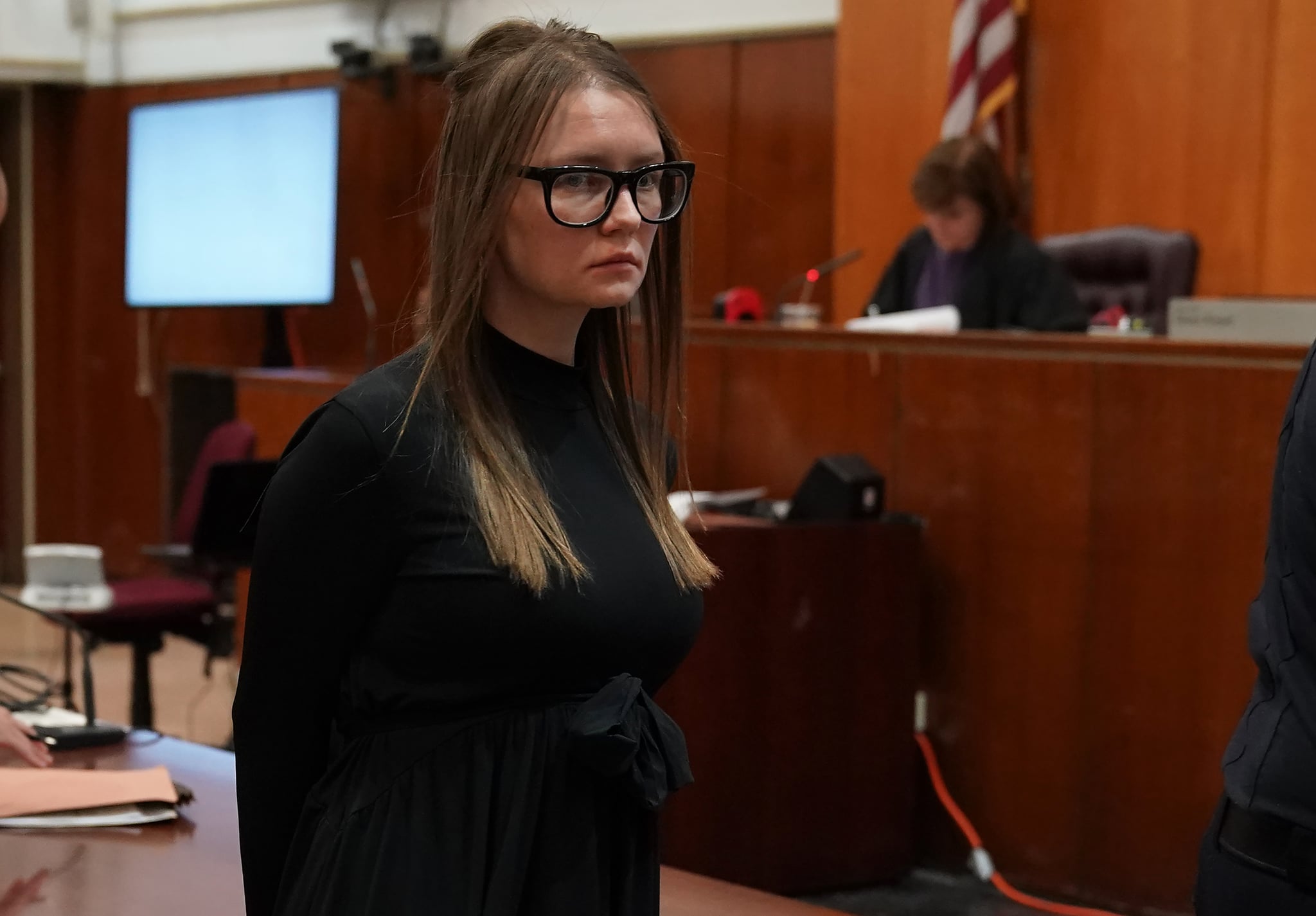 From Hustlers to The Inventor, we've been seeing a slew of female scammers in pop culture recently. The latest grifter to get the onscreen treatment is none other than fake heiress Anna Delvey — born Anna Sorokin — an NYC "socialite" who stole money from her friends to keep up with a lavish lifestyle.
Shonda Rhimes has rights to the New York Magazine story about Sorokin along with a bountiful Netflix deal. While we await actress Julia Garner's take on Sorokin/Delvey in the upcoming Inventing Anna, where exactly has the real NYC con artist been since her scams fell through?
Let's first talk about Sorokin's origin story. Sorokin first arrived in New York City in 2013 at age 22, telling acquaintances that her father, really a former trucker in rural Germany, was everything from an oil industry titan to a Russian diplomat. Her claims of a 60-million euro trust fund ushered her into the city's elite social circles. The con artist attended fancy parties, rode private jets, tipped exorbitantly, and made plans to set up an art club called the Anna Delvey Foundation. In addition to scamming friends for thousands of dollars, Sorokin forged bank statements and deposited bad checks, taking out money before her checks bounced.
Her scheming days came to an end in 2017 when a friend came to an assistant district attorney to pursue legal actions after Delvey stole dozens of thousands of dollars from her. Before her sketchy activities stopped, Sorokin took from friends, businesses, and banks an approximate $275,000.
Determined guilty for grand larceny and theft of services, Sorokin learned her sentence on May 9, 2019 after a brief trial. She received four to 12 years in prison, needed to pay $199,000 in restitution, and was fined $24,000. The fake heiress also faced the possibility of deportation to Germany for overstaying her visa. Her current residence is at the Bedford Hills Correctional Facility, though she spent her time on trial at Rikers Island, where it's rumored she found a girlfriend.
Netflix reportedly agreed to pay her $100,000, plus $15,000 per episode for consulting and $7,500 in royalty fees for her story, but the state of New York invoked the Son of Sam law, which prevents criminals from profiting off of their crimes. Judge Diane Kiesel has signed a restitution order for $198,956.19, which would go towards paying back the banks that Sorokin scammed.
Sorokin hasn't shown remorse for her crimes, telling The New York Times, "I'd be lying to you and to everyone else and to myself if I said I was sorry for anything." In prison, she's accumulated over 13 infractions for fighting and disobedience. While at Rikers, she planned to write two memoirs: one on her misadventures in New York and another on her time in prison.
Image Source: Getty / Timothy A. Clary / AFP