For Rupert Grint, Filming Harry Potter Felt "Suffocating"
For Rupert Grint, Filming Harry Potter Wasn't Always a Magical Experience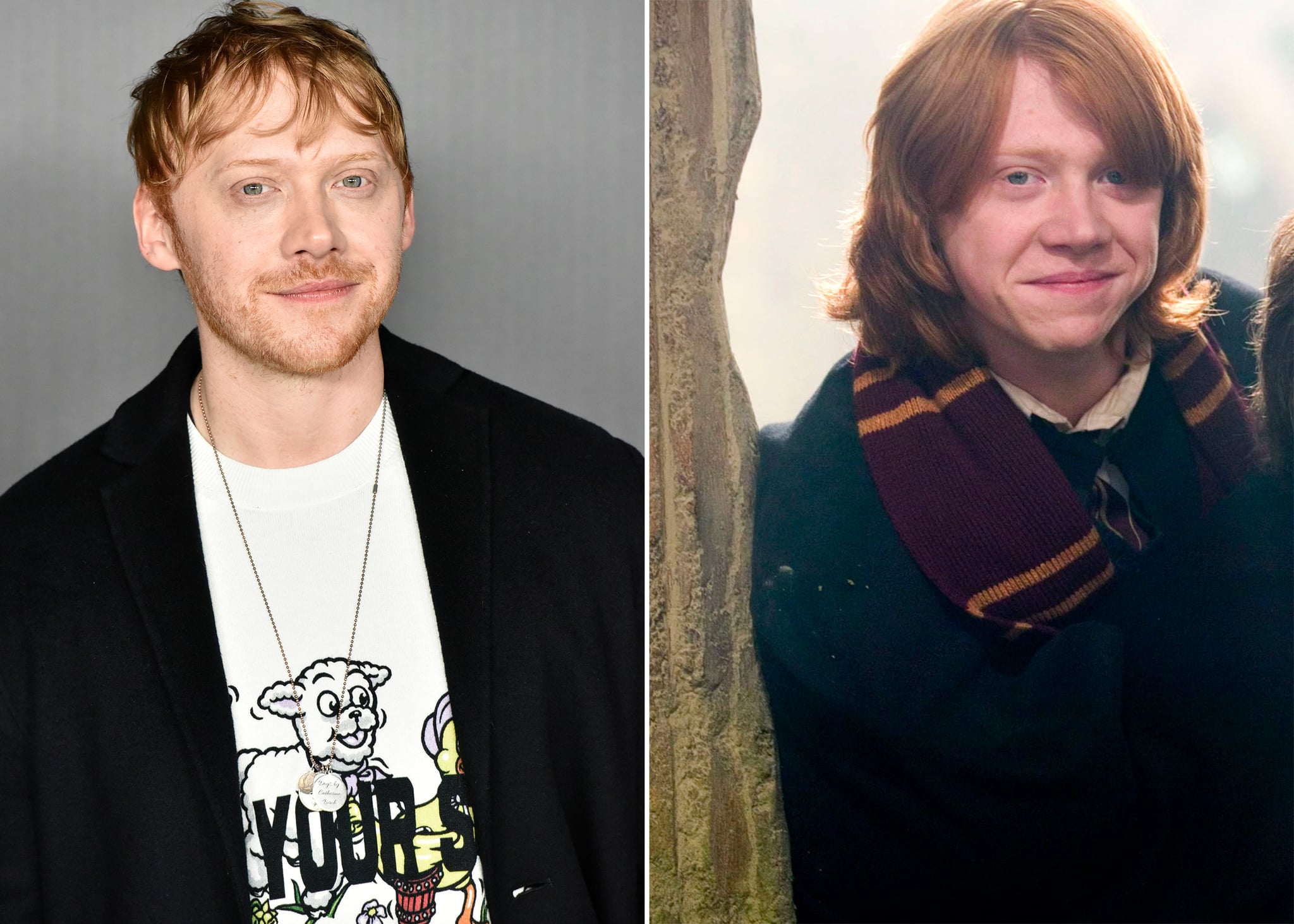 Rupert Grint had some of his best experiences while portraying Ron Weasley in the Harry Potter film series, but that isn't to say that every moment was magical. During an interview on the Armchair Expert podcast on March 8, Grint spoke with Dax Shepard about some of the more "suffocating" moments in his 10 years as the character. "There was a time where it felt quite suffocating because it was heavy going, because it was every day for 10 years in the end," Grint said. "It was a great experience, such a nice kind of family atmosphere. It was always the same crew we kind of grew up with, so it was a great place to be. But sometimes it definitely felt like, 'I want to do something else, see what else is out there.'"
At the time Grint was cast as Ron, around 2001, only four books had been published and two movies had been planned. "It just never ended," he said. "Every year, we came back. And it was kind of like Groundhog Day because it was the same sets. It was the same people. But it was great. I loved it." If you're wondering whether he's relived his Weasley days, Grint's actually only seen most of the movies once. "It still feels too soon really. I can't detach myself fully. I can't face it," he said. "I've got a very different perspective of it now that a long time has passed. I can appreciate what a feat it was."
He'll likely rewatch the films with his daughter, but for now, it's not something he enjoys. "It wasn't like it was a bad experience. It made me so conscious of my face of, like, what I'm doing . . . I like being in the moment and creating it and then just leaving it," Grint said. He also has one major regret when it comes to the series. "My hair in film four is one of my biggest regrets," he revealed. "I think everyone actually had a phase of having this really long hair. They liked it — it was kind of wizardy. We went through our puberty on camera."
Being a part of such a major series also made it difficult for Grint to be a "normal person." "I'm quite a shy, private person and suddenly to be put in that world it was overwhelming for sure," he divulged. "You can never quite relax, because I guess you are kind of this role-model figure. It's hugely important to these fans. It didn't really stop me from having fun, but it was always kind of a bit of a shadow." Since the end of the Harry Potter films in 2011, Grint's kept busy with roles like Cheetah Chrome in CBGB, Jonny in Moonwalkers, Daniel Glass on Sick Note, and Julian Pearce on Apple TV+'s Servant.
Image Source: Getty / Eugene Gologursky and Everett Collection