Little Simz Thanks Fans For BET Hip Hop Awards Win
Little Simz on Her BET Hip Hop Awards Win: "Thank You For Seeing Me"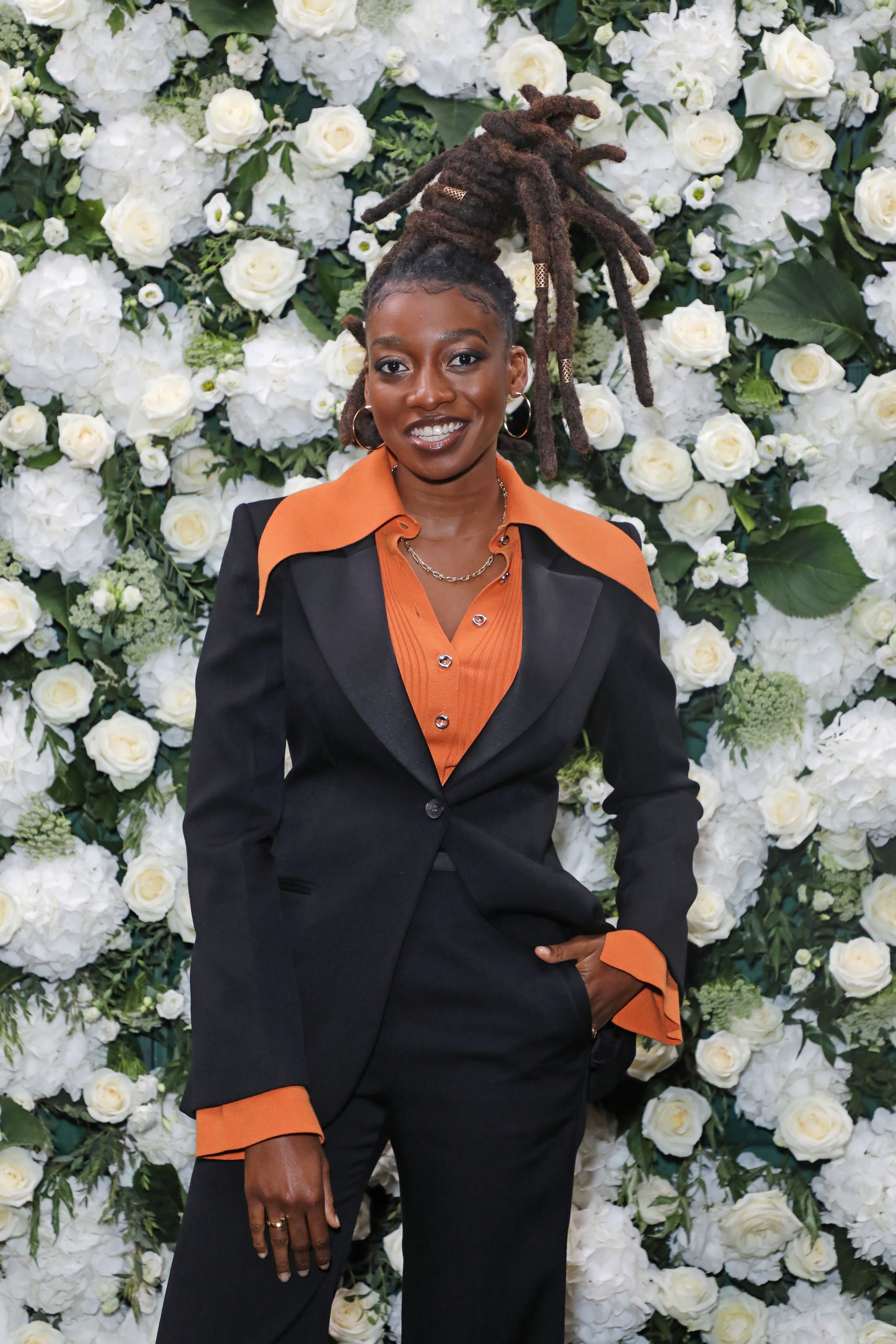 The 2021 BET Hip Hop Awards aired on Tuesday, and Little Simz was one of the UK winners, taking home an award for best international flow. Simz shared a video of Stormzy announcing her win on Twitter, saying "Firstly, big congratulations to you, Simz. I've had a first-hand witness of her phenomenal, incredible journey. She is one of the illest MCs in the country, and that's not female MCs — that's MCs full stop. She's a woman that's dedicated to her craft — as a rapper, as a lyricist, as an artist. She has made some of the most groundbreaking music, groundbreaking albums. Her latest album, Sometimes I Might Be Introvert, is nothing short of a masterpiece, and I can't think of anyone that's more deserving of this. She has taken the world by storm for the past however many years, and I've seen it first-hand, so Simz, there is no one in the world that deserves this more than you."
Simz reacted to the news with a caption that read: "Just won a BET award for Best International Flow praise to the most high and everyone who been supporting thus far, truly grateful. Love to my brother Stormz for presenting me with this award and his beautiful words. Been had me from day. @BET thank you for seeing me. love."
Simz was the only UK artist to be included in the category, and after the tremendous year she's had with the release of her album, Sometimes I Might Be Introvert, we're hardly surprised that she's been awarded this win. Other winners on the night included Tyler, the Creator, who won the first ever cultural impact award, along with Megan Thee Stallion and Cardi B, who won three awards for their 2020 hit "WAP."
Just won a BET award for Best International Flow 🤲🏿✨praise to the most high and everyone who been supporting thus far, truly grateful. Love to my brother Stormz for presenting me with this award and his beautiful words. Been had me from day. @BET thank you for seeing me. love ❤️ pic.twitter.com/63qhEpSCRi

— Little Simz (@LittleSimz) October 6, 2021