Estelle's Juneteenth Apple Radio Show Special
How UK-Born Estelle Is Embracing — and Celebrating — Juneteenth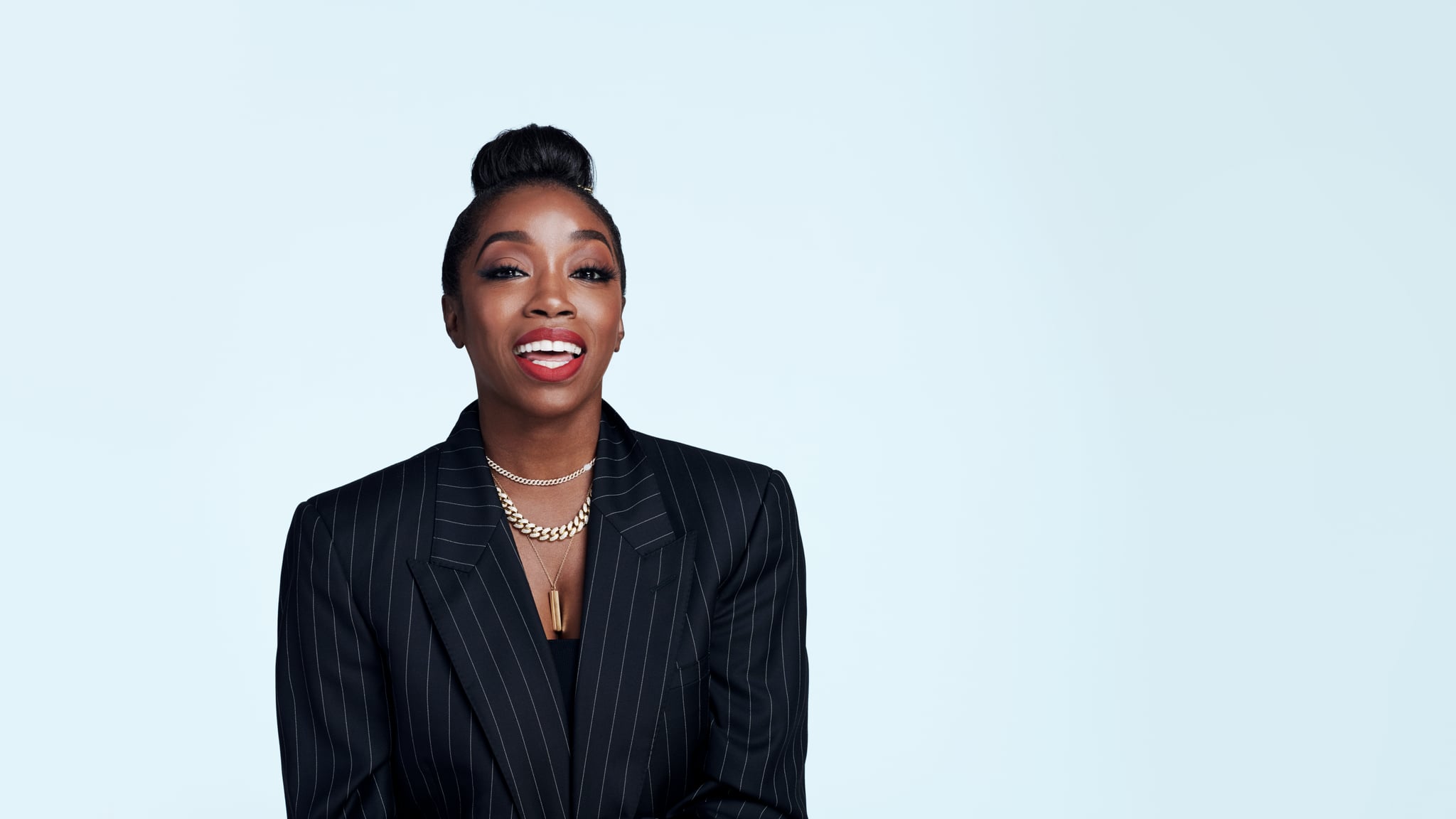 Singer-songwriter and radio host Estelle may have been born in the UK, but she has a special affinity for one distinctly American holiday: Juneteenth. "I just think it's a beautiful celebration of Blackness, and it's in the middle of Black Music Month, too," she told POPSUGAR. That's why she's marking the occasion with Estelle's Juneteenth Special at 1 p.m. on Apple Music Hits on June 19. And the day before, she'll be joined by DJ Mannie Fresh for a special Black Music Month mix on The Estelle Show. "I think of Stevie Wonder, I think of Lauryn Hill, I think of JAY-Z, I think of Nina Simone. These artists, through the ages, have spoken about freedom in all its facets," Estelle said. "And I'm looking forward to our show with one of the most prolific producers and DJs, Mannie Fresh, giving us all we need to get into the vibes."
Estelle will not only be playing music inspired by Juneteenth on Saturday's special — think Dead Prez, Jill Scott, and Donny Hathaway, to name a few — but she'll also turn the spotlight on community leaders and business owners in the Black community in South LA's Leimert Park. Some of those entrepreneurs will include Genelle and Julian Petty. The couple worked in the music industry for decades before shifting gears and opening All Chill, their hip-hop-influenced ice cream parlor, which has become a hub and gathering place in the neighborhood. Estelle's episode will be part of a day-long Juneteenth celebration on Apple Music Hits, with programming from artists including Ciara, Dam-Funk, Stretch & Bobbito, DJ Clark Kent, and many more.
"I'm from London, but [American Black culture], it's not different from African or West Indian culture, to a degree," Estelle said. "I'm learning different parts of America are directly related to Africa and African culture."
Estelle shared a memory of taking her parents to Louisiana and marveling at how instantly at home her father, who was born in Grenada, felt as they took in the vibe and culture of New Orleans. "I was like, 'That's why I feel comfortable here. I feel like there's a root for me.' Even though it was a whole other part of the world, a different continent to where I was born."
The experience reminded Estelle how much people of the African diaspora share, no matter where in the world they live. "I'm just learning about how close we are, in fact, more than how separated," she said. "Because the idea and the story we've been told is we were spread as people. So everybody has this disjointed version of events in their head. And I'm like, 'Well, actually, we took the things with us, so we didn't really go nowhere.' I'm excited to celebrate Juneteenth because of that. It just brings it closer and closer together."