Black Widow: Theaters and Disney+ Release Date
Black Widow Is *Finally* Coming to Theaters and Disney+ Subscribers This July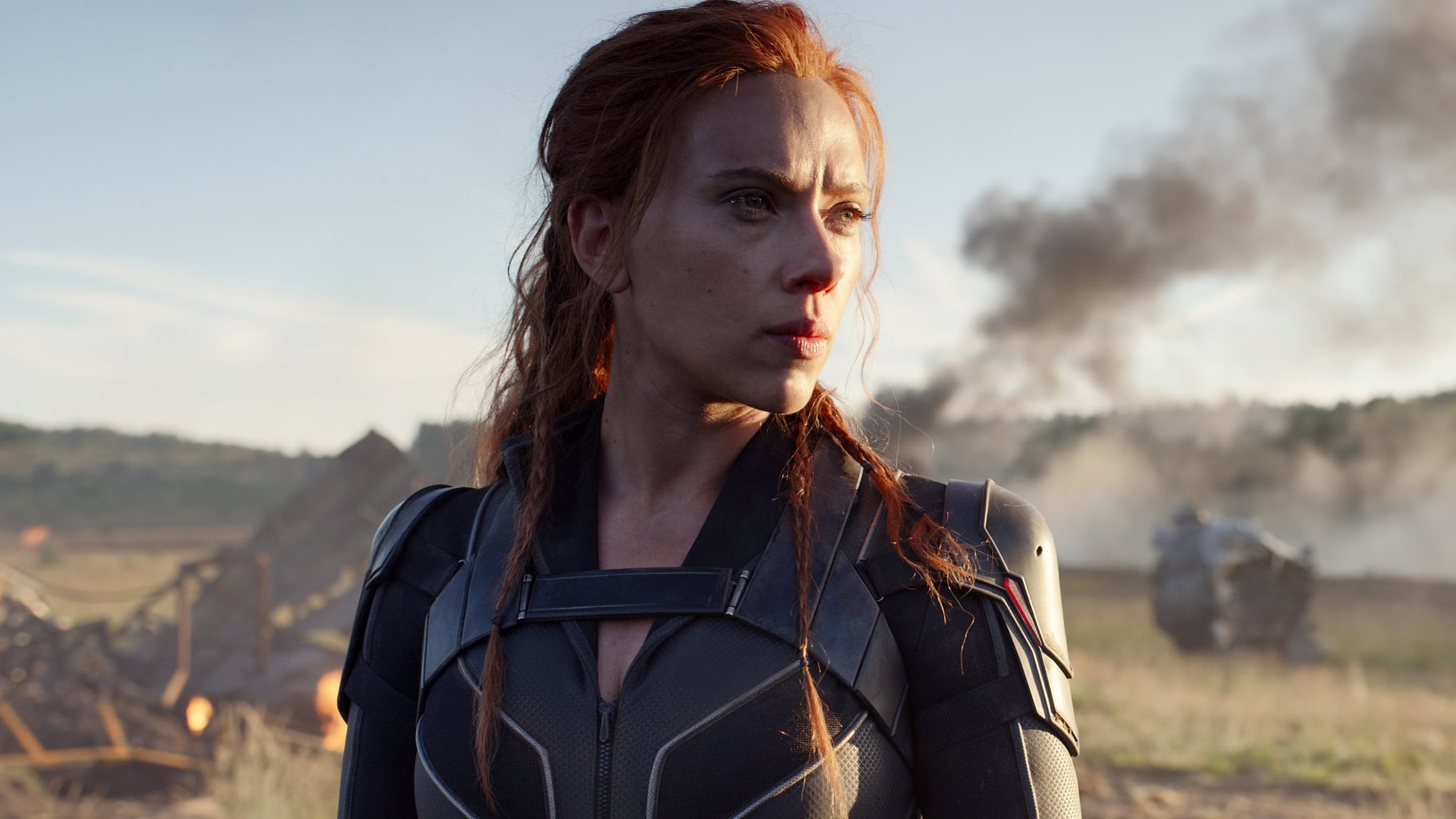 Take a deep breath, Marvel fans, Black Widow has seemingly found its official release date. After being pushed back due to COVID-19's theater restrictions, Disney announced that the Scarlett Johansson-led film will be released in theaters and on Disney+ on the same day, July 9. The film will be available for a $30 one-time fee through Disney+'s Premier Access. It's the same method the studio used for its release of Raya and the Last Dragon, which it deemed a success after the movie hit a global box office total of $71.2 million on March 21.
This is Black Widow's third release date, moving from its original date of May 1, 2020, to May 7 of this year and now July 9. The film features Johansson in her (seemingly) final run as the red-headed assassin who sacrificed her life for the Avengers' mission in Avengers: Endgame. Taking place after the events of Captain America: Civil War and before Avengers: Infinity War, the movie follows Natasha after she's branded an enemy of the government, which drives her into exile. Fans will see what she was up to before she returned in Infinity War, meet Natasha's "family" from her time as a Russian-trained assassin, and, hopefully, learn more about her past with the Red Room. Maybe we'll even meet a new Black Widow who will join the Avengers! (Insert side-eye emoji here.)
Black Widow's schedule shift has also bumped another Marvel title: the release date for Shang-Chi and the Legend of the Ten Rings was pushed back from July to Sept. 3. Unlike Black Widow, that film's premiere is still intended solely for theaters.