Is Wicked City a True Story?
Ed Westwick's New Series Is Strikingly Similar to This Twisted True Story
Wicked City premiered recently on ABC, and you might be curious about the crime drama after seeing the first couple of episodes. Ed Westwick (Gossip Girl) and Erika Christensen (Parenthood) are starring as a "killer couple" who stalks the Sunset Strip in the 1980s. The series was developed as a Los Angeles-centric "true-crime" procedural, but if you look up their characters, Kent and Betty Beaumont, you won't find anything. However, if you dig a little deeper, you'll find the story of Doug Clark and Carol M. Bundy. While the producers have said that Wicked City isn't based on one particular case, the parallels between the show and Clark (aka "The Sunset Strip Slayer") and Bundy's story are striking. There's a full book, called The Sunset Murders, about the couple, but here is the (very) abbreviated version. Warning: this true story is incredibly disturbing.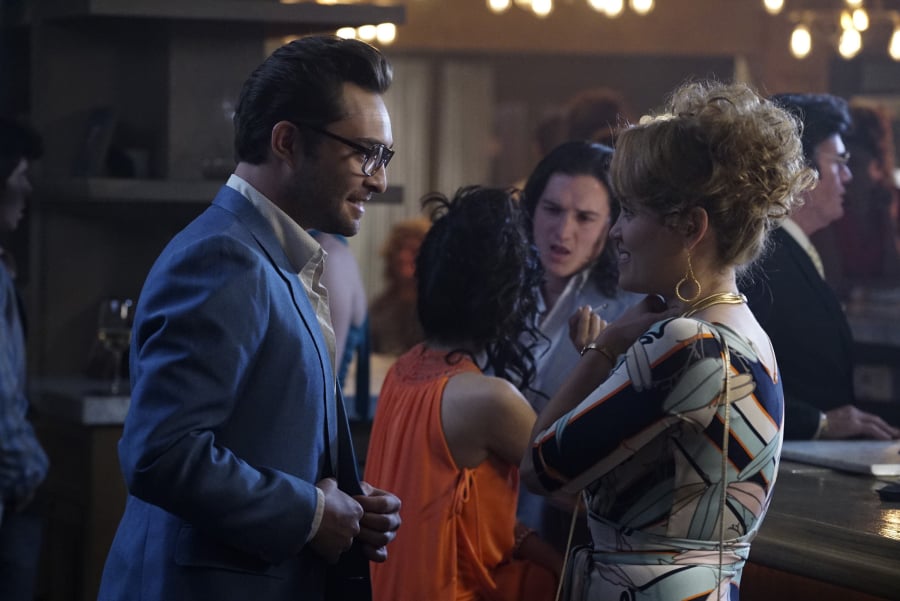 Image Source: ABC
How Doug Met Carol
Doug Clark met nurse Carol Bundy (no relation to Ted) at a bar called Little Nashville in Burbank, CA, in January of 1980. After being discharged from the Air Force, Clark, then 32 years old, had recently been fired from his job at the Jergens soap factory because he kept threatening his co-workers. 37-year-old Bundy had already been married three times (the first time, she was 17 and her husband was 56), and she had two sons. The night Clark and Bundy met, she was actually stalking John Murray, a man with whom she had been having an affair. Soon after Clark and Bundy hit it off, they moved in together and discovered they shared some dark sexual fantasies.
Things Take a Twisted Turn
Clark started bringing prostitutes back to their apartment so he and Bundy could have sex with them, but that wasn't enough. He told Bundy about his attraction to an 11-year-old girl who lived nearby, and she helped him lure the girl into their apartment to pose for sexual photographs. Bundy even went so far as to buy two guns for Clark when he mentioned that he wanted to murder a woman while having sex with her so he could feel what it would be like.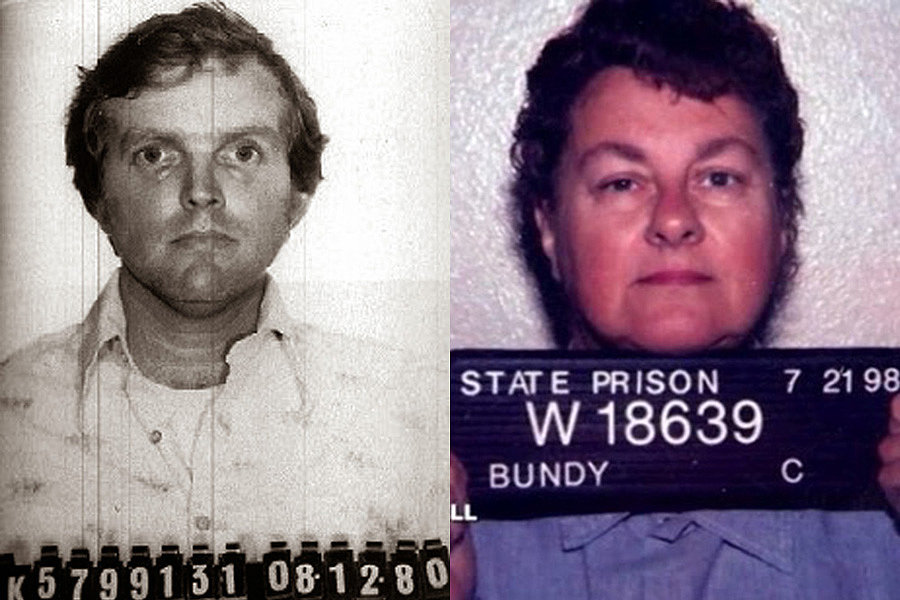 Clark and Bundy's mugshots; photos courtesy WikiMedia Commons
The Killings Begin
In June of 1980, Clark told Bundy that he had murdered two teenage girls whom he picked up on the Sunset Strip. He ordered them to give him fellatio, then shot them in the heads, took their bodies to a garage, and raped their corpses. Alarmed, Bundy called the cops, but refused to give them any information about Clark's identity. Almost two weeks later, Clark shot two prostitutes, but this time, he saved one of their heads. He put it in the refrigerator, and Bundy put makeup on it before Clark used it to satisfy his penchant for necrophilia. They dumped the head in an alleyway in a box, and three days later, the body of a runaway was found in the San Fernando Valley: Clark's actual first victim.
Their Downfall
Remember John Murray, the man Bundy had been sleeping with? She was still obsessed with him. She even told him about the killings, but she became worried that he might call the police, so in August of 1980, Bundy shot and decapitated him in his van. Two days later, she told her co-workers about the murder, who turned her in. She then confessed everything about all the murders to the police. Bundy was found guilty on two counts of murder and received a life sentence. She died of heart failure at age 61 in prison in 2003. Clark was charged with six murders and sentenced to death. He is still on death row.
Image Source: ABC
How Similar Is Wicked City?
While Wicked City is dark, the premiere isn't nearly as disturbing as Clark and Bundy's tale. Like Clark, Westwick's character, Kent, hangs out at bars and has aggressive tendencies, but he's also a smooth talker with his own quirks, like requesting songs on the radio for women before he kills them. The timeline is also off; Kent murders a woman before he even meets Christensen's character, Betty. Despite this, there are too many parallels to ignore. Betty is a nurse with children, just like Bundy, and the premiere also ends with Betty and Kent taking a woman home with them — let's just hope the season is less graphic than what really happened.