Who Is The Talk's New Host Replacing Aisha Tyler?
The Talk Has Met With More Than 400 Potential New Hosts to Fill Aisha Tyler's Shoes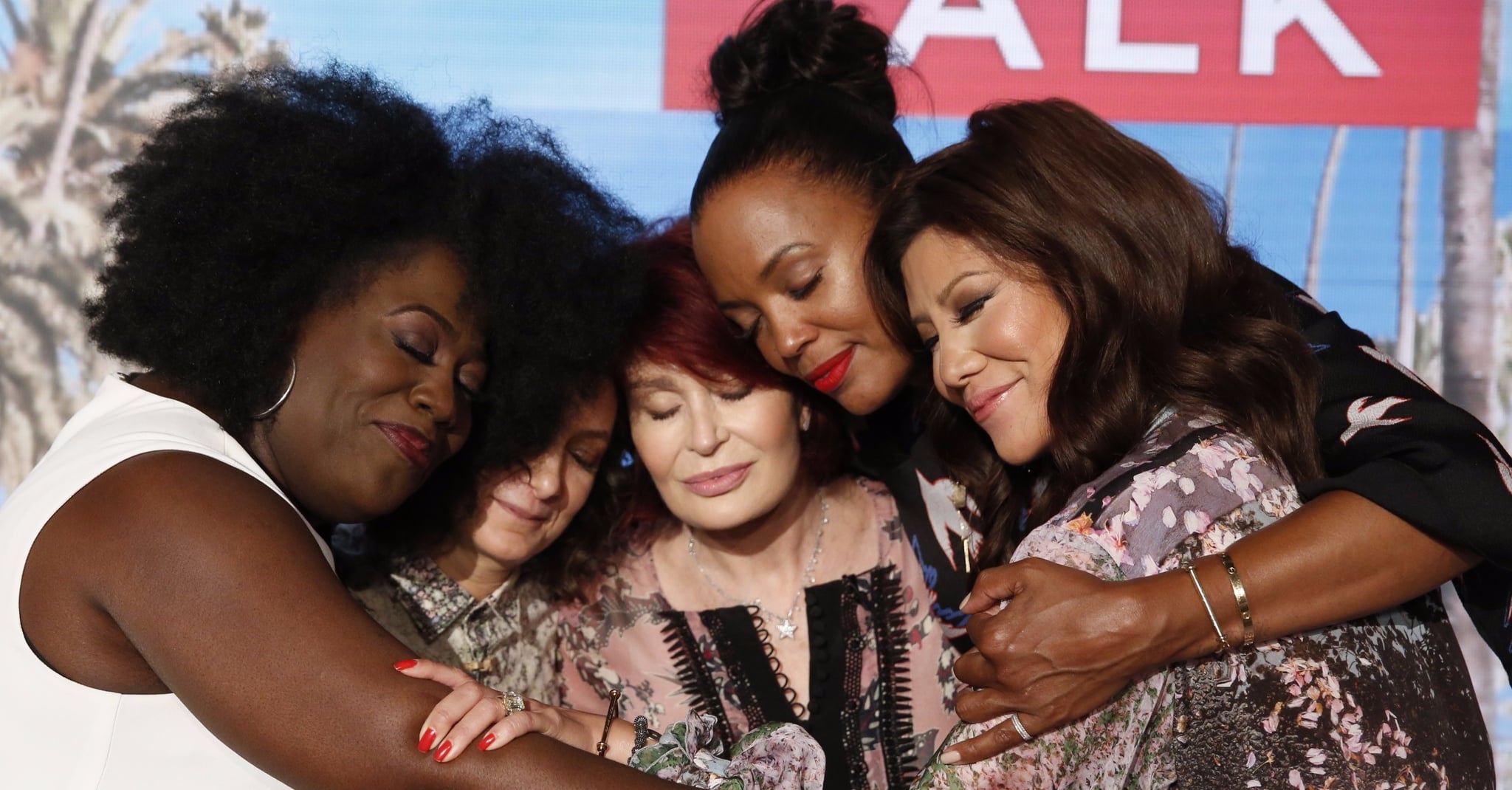 The hunt for a new host to join The Talk is heating up. Aisha Tyler's emotional exit from the CBS daytime series on Aug. 4 left an open spot at the table, and it's one that's not easy to fill. As a journalist who's stopped by the show as one of its Top Talkers more than a dozen times in recent years, I can assure you that the cast's affection for — and chemistry with — each other continues when the camera is not rolling. With that in mind, the search for a fifth person to join the fold is a task everyone involved in is taking seriously — so seriously, in fact, that The Talk will not be announcing a new host right away when the show's eighth season debuts on Sept. 11.
Worth the Wait
I joined hosts Julie Chen, Sara Gilbert, Sharon Osbourne, and Sheryl Underwood for lunch at the Sofitel hotel in LA on Sept. 5 to chat about the ongoing hunt for a new face. Osbourne mentioned that the network's head of daytime, Angelica McDaniel, said she's met with something like 450 women already.
Chen points to that as evidence they're focused on finding the right talent, even if it takes some time. "[Angelica] sat with us and said, 'Trust me, no stone has gone unturned in this search.' Everyone's taking it seriously, from the four of us to the head of CBS daytime to everyone involved," Chen told me. "There's a lot riding on this. So we're not going to rush into something just to meet the Sept. 11 deadline."
Underwood agreed. "It's not a publicity stunt. We want that magic in a bottle."
While the process continues, there is one thing we know for certain about the new host: she will most certainly be a she.
"Yes, we have had male guest cohosts in the past who have been amazing," Chen said. "That being said, it is not as fun for a daily talk show to have that in the mix, because it just changes the whole dynamic and energy."
"That's a cool show, too," Gilbert added. "That's just not what this show is."
Why They're Starting From Scratch
Most of all, the cast insisted they never considered trying to replicate what Tyler — who left to focus more intently on her directing career — brought to the table. Osbourne said there's absolutely no interest in finding a "B version" of Tyler, whom they each consider a good friend.
"We're not trying to replace Aisha because we can't," Gilbert said. "But there are certain qualities that Aisha has — that my cohosts have — that we are looking for, which is someone who's honest, someone who's willing to share what they really believe."
Chen chimed in, "It's like when Regis left Live!, they got Michael Strahan. They couldn't be more opposite, but both were great and brilliant at that job."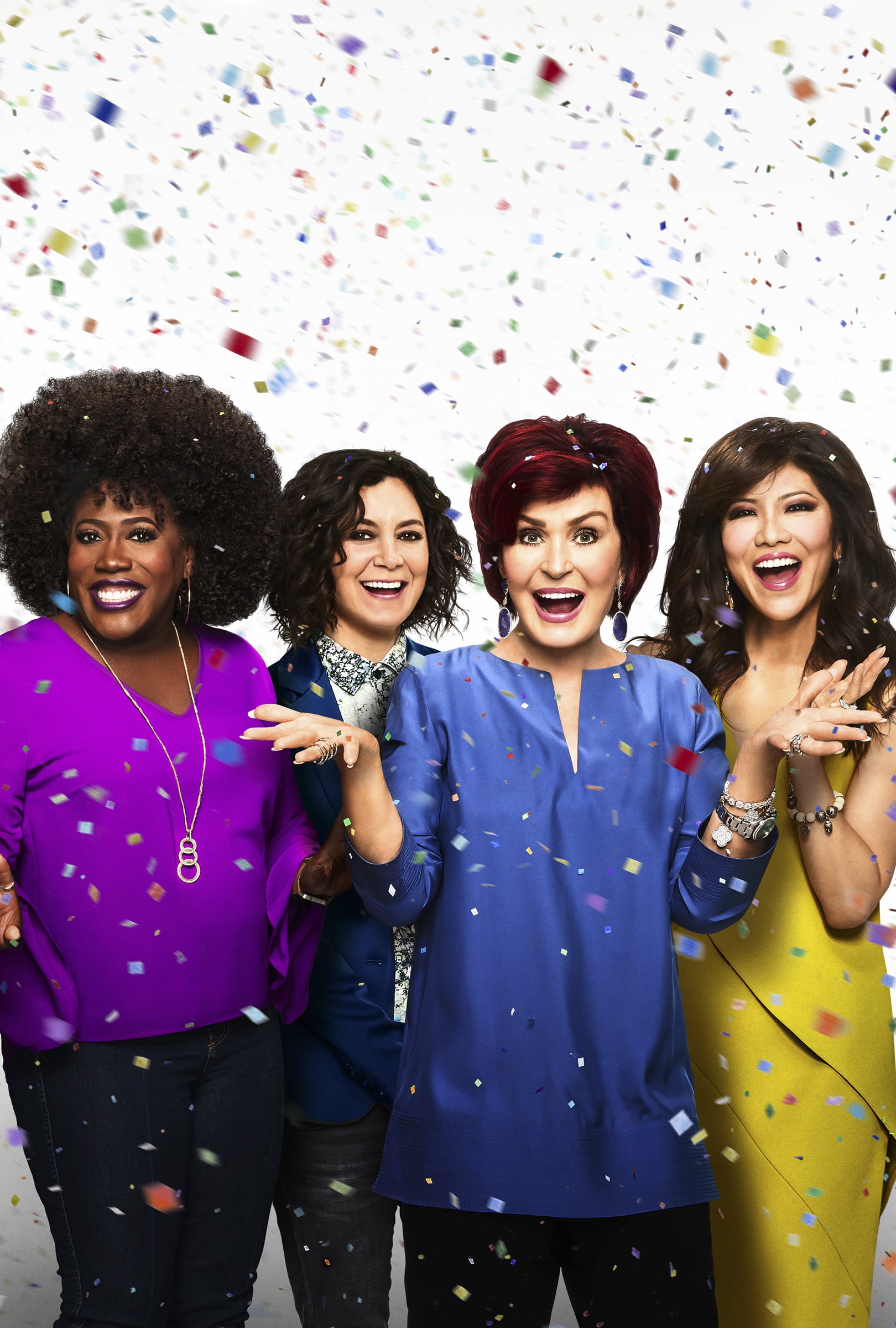 What They're Looking For in a New Host
Underwood said it's a special blend of respect for and total comfort with each other that makes the show so special. "One of the constants — because I'm still traveling doing comedy — is that the audience loves that we don't talk over each other and cut each other off and we're not mean to each other . . . and they really like when you guys rag on each other!"
The Talk is also known for being a home for extremely candid conversations, a show where the hosts are unusually open about their personal lives and opinions. Osbourne, especially, has been unflinchingly real in discussing her marriage ups and downs with her fellow hosts and their viewers. That no-BS, all-on-the-line approach is nonnegotiable in the cast's eyes.
"There are some people who want to always put their best foot forward. We're looking for someone who's willing to put everything forward and not make excuses for it," Chen said. "You've got to own who you are. There's nothing more of a turnoff than someone who gets attacked for their honest opinion, then gets attacked for it, then does an about-face apology because their press person told them to."
While we won't meet the new host who checks all those boxes right away, the women of The Talk will be kicking off their return in a big way. They'll be joined by a number of the men of CBS — Shemar Moore, Chris O'Donnell, Wilmer Valderrama, and Eric Christian Olsen, along with Wayne Brady — as cohosts and welcome big-name guests like Mindy Kaling and Stephen Colbert in their first week back.