Who Plays Sister Irene in The Nun?
Yes, That's an American Horror Story Regular in the Spooky Trailer For The Nun
Image Source: Warner Bros.
On Sept. 7, the Conjuring franchise is getting even twistier than it was before. Set long before The Conjuring or even Annabelle, The Nun takes place in a secluded abbey where a nun takes her own life. Suspecting there's something darker afoot, Father Burke (Demián Bichir) and a novitiate on the verge of taking her vows are sent to investigate. That young woman is Sister Irene, who's played by Taissa Farmiga, an actress who is more than acquainted with the horror genre.
The Conjuring franchise is keeping it all in the family by casting Farmiga to play the demon-hunting Sister Irene. The actor's big sister Vera Farmiga starred in the first two films as Lorraine Warren, one half of a ghost-hunting team that takes on impossible cases. It remains to be seen if there's a direct connection between Sister Irene and Lorraine, but the movie is a spinoff of The Conjuring 2, in which a demon nun appears.
Either way, no one can say that the younger Farmiga sister isn't a familiar face to horror fans. The 23-year-old previously appeared in three seasons of American Horror Story.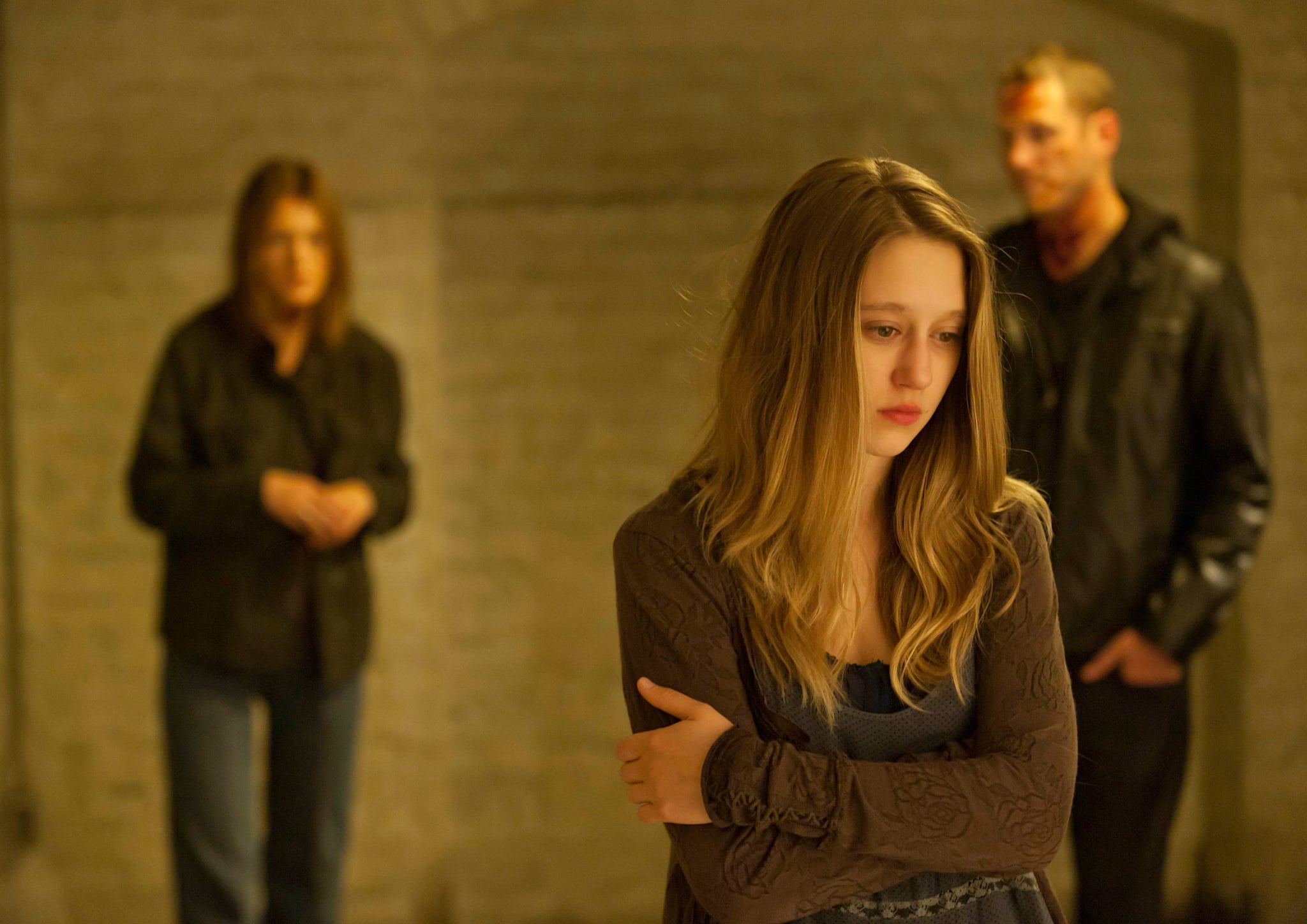 Image Source: Everett Collection
In the first season, Murder House (above), she played Violet, the troubled daughter of a couple who move into a famously haunted house in Los Angeles. She then returned to Murphy's franchise for the third season, AHS: Coven, where she played a young witch with some interesting gifts. Finally, she made a guest appearance as a doomed amateur ghost hunter in season six's Roanoke. Beyond American Horror Story, Farmiga nabbed the lead role in 2015's horror-comedy The Final Girls.
When she's not starring in shows and movies designed to give you nightmares, Farmiga shares lots of adorable photos of her dogs on Instagram — all of which you're going to need to look at in order to soothe your nerves after watching the creepy trailer for The Nun.